no degree
Border Hopping While Teaching English in Argentina Can Be Fun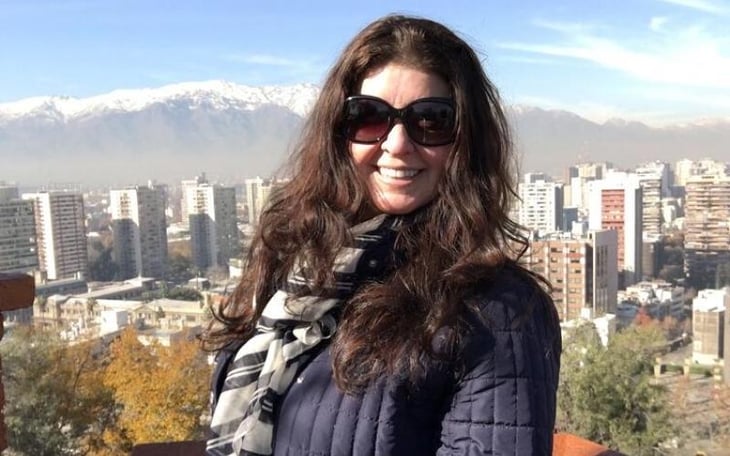 For many of us teaching abroad, we have quickly learned that not all countries have their bureaucratic acts together, particularly in terms of encouraging language teachers to stop, stay for awhile, and impart their native speaking wisdom upon their residents. With this lack of visa ease, you are often stuck in the grey area of residency and legal work. Personally, I much prefer to live in the realm of black and white, paying my taxes, and retaining reliable healthcare for an extended period of time. However, my adventurous spirit and natural curiosity often leads me to less developed and organized parts of the world.
At the moment, this pesky innate sense of adventure has led me to a place where I must cross a border every 90 days in order to keep my tourist visa current. Despite the fact that it can often be frustrating to be required to find the money and then travel a considerable distance every three months, there is also a shiny silver lining. You get the chance to see areas around you that you may never have traveled to without the necessity of the hop!
I have been in Buenos Aires for about eight months now, which has so far required me to take two trips beyond the Argentinian border. Both of these trips have been truly awesome experiences, and my love for South America grows each time I step off a cross-country transportation vehicle. Be it by bus, boat or plane, the trip has widened my eyes to fascinating cultures and spectacular landscapes. The necessity to obtain a new stamp has pushed me to climb new hills, drink new old grapes and taste previously unknown delectables.
My first hop brought me to Santiago, Chile. A short and fairly inexpensive trip by a budget airline lands you in a fascinating city, surrounded by the snow covered Andes mountains. There I tasted spectacular wines in many different vineyards, tried machas parmesan for the first time with a handsome Chilean stranger and climbed the Santa Lucia Hill for a scenic view of the city. Santiago is the perfect place to enjoy a long weekend. You can travel outside the city for some scenery, or simply walk around the town and maybe do some of the shopping that you can't do in Argentina. There are also some wonderful museums and colorfully painted streets in the city centre.
The second trip found me racing across the Rio La Plata on the Buquebus boat for Colonia, Uruguay. What a truly magical place Colonia is! It was a cold, foggy, and rainy day in Buenos Aires, and I feared that I had picked the wrong day for my border hop. I resigned myself to a day of coffee shops and museums, but as I stepped off the boat, there was a lovely coastal warmth in the air. Since I was traveling alone, I spent the few extra dollars for the accompanying bus tour of the city. It was definitely worth it; you can hop on and off the bus throughout the day and visit various locations along the coast of the city. I enjoyed a long lunch in the ancient center square, overlooking the lighthouse. I walked the 7 km of river coast, accompanied and protected by one of the many, friendly, stray dogs that roam the streets. I climbed the lighthouse for a spectacular view of the peninsula and city. It was a quiet day in terms of tourism because of the weather, but the vibe of Uruguay is truly like no other.
While it is necessary to travel across a border to keep your tourist visa stamp current, there are other options; such as, overstaying your stamp date within 30 days and paying the penalty or extending your visa. The Argentinian government does also allow you to extend your tourist visa for 90 days, one time, for a small fee. I will actually be doing this for the first (and only) time this month because I am traveling to Central America in January, and prefer to save the money from a hop and instead extend my visa until the future trip. It simply requires you to go to the office during the hours listed on the website, wait in line and pay the fee. Many people prefer to just pay the penalty once they get to the airport, but I like to do things by the book.
As of yet, I am unsure how long they will allow you to bypass residency and extend your tourist visa in this way, but until they repair their bureaucracy and organize alternate visa options for foreigners, it will probably remain in this flexible state. So, yes, this can occasionally be a deterrent for some people to teach in a place, but remember the border hop can also be fun! Not only fun, but educational, spiritually enlightening, adventure thirst quenching, and even foodie pleasing. I haven't regretted one of my hops yet, and will continue to hoppity-hop-hop until they question the excessive amount of Argentina stamps in my passport.
A California girl, born and raised, Adrienne always itched to pack up and leave for France with nothing in her hand but a suitcase. At the age of 38, that dream materialized for her, only in the form of another European country, the Czech Republic, where she began teaching English. She has since taught English in Argentina, Costa Rica, and is currently teaching in Guatemala.
Want to Learn More About Teaching English Abroad & Online?
Request a free brochure or call 773-634-9900 to speak with an expert advisor about all aspects of TEFL certification and teaching English abroad or online, including the hiring process, salaries, visas, TEFL class options, job placement assistance and more.