Best Phone Apps to Have While Teaching English in Mexico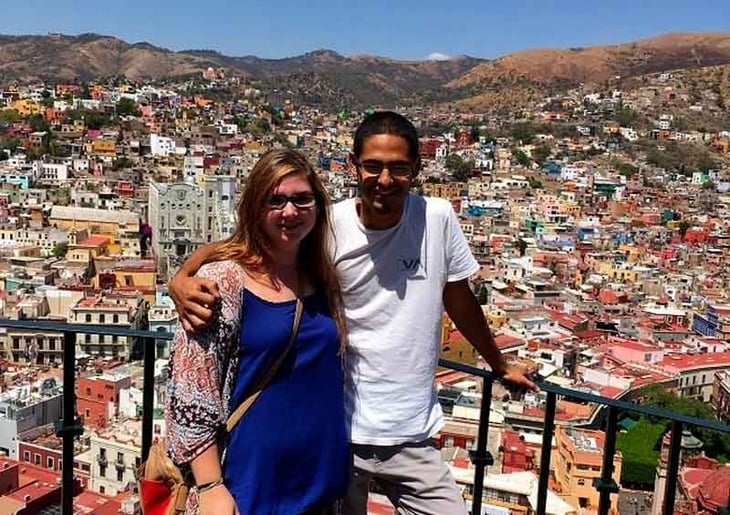 Moving to teach English in Mexico, but don't speak a lick of the local language? Don't worry, there's an app for that. Not sure how to get around the new city you'll be living in, or where to grocery shop and find dinner? You guessed it, there's an app for that too! These days, mobile apps are making our lives that much easier; there's virtually an app for almost everything! Whether you're vacationing in Mexico for an extended period of time, or teaching English there indefinitely, here are some of the most convenient and useful apps to have on your phone while navigating life in Mexico.
TRANSPORTATION:
Moovit
If you're looking to use Mexico's public transport system, then the Moovit app is for you. This app displays the best available public transport routes for you based on your current location and your end destination. Both bus and train options are provided, as well as a live community service that notifies you of any service interruptions along your route.
Mexico City Metro Map & Route Planner (Mexico City Only)
With an offline map feature, this app is ideal for anyone living within Mexico City and wants to get around via the metro.
Ecobici CDMX (Mexico City Only)
Ecobici is the bike-sharing service of Mexico City. This is a membership-based service with an annual subscription available for as little as $20 USD per year. There's a plethora of bike stations located around the city to grab a bike from, allowing you to perform unlimited 45 minute trips. As long as you get the bike back to another station within this 45 minute timeframe, there is no additional charge for the bike. The Ecobici service is available from 5am – 12:30am Monday through Sunday.
Yaxi Taxi
This is Mexico's largest taxi app and is a much safer alternative to hailing a taxi on the street. Similar to Uber, Yaxi lets you order a taxi to your location through the app; all drivers are certified and their cars, GPS tracked. Payment can be made with cash, card, or PayPal.
Uber
You've probably already got this one on your phone. There are currently over 36 cities in Mexico that support Uber. These include Mexico City, Cancun, Monterrey, Guadalajara, Puerto Vallarta and more!
NAVIGATION:
Triposo
This is a smart travel content platform that provides city guides for many cities in Mexico including Monterrey, Mexico City, Guadalajara, Puerto Vallarta, and San Miguel de Allende. You can download your guides to your phone from the Triposo app for access to offline maps, local tips, restaurant and nightlife recommendations, once in a lifetime roadtrips to take, and personalized suggestions without the Internet!
Mexico City Map and Walks (Mexico City Only)
This handy application presents you with several self-guided walks featuring the best of the city, from world famous attractions to hidden gems. The app comes with a detailed and fully functional city map to help you explore the city and locate sights of interest. You can track your steps, take photos along the way, and then share your tracks and photos with friends. The nice thing about this app is that it works offline, so if you don't have access to a data plan or WiFi, you are still able to enjoy the benefits of this app. Available on iOS and Android.
Google Maps
A popular option amongst foreigners living in Italy because of its simplistic design and ease of use. Google Maps will guide you through any city, town, village or area in Mexico, by showing you the most optimal routes available at the moment of your search. Available on both Android and iOS, it can provide anything from walking, biking, public transport, and driving routes, and you can see what routes will look like at a future day and time.
TRANSLATIONS:
Spanish Dict
Don't speak a lick of Spanish, no problems! The Spanish Dictionary app is here to help. While English is spoken in most cities, this will definitely still come in handy. The app allows you to easily translate English words into Spanish, and vice versa. Other than the dictionary feature, highlights a Spanish translator, verb conjugations, interactive flashcards, a language guide and a Q&A forum. Available for both Android and iOS.
FOOD:
Mexico City for Food Lovers (Mexico City Only)
A guide for people that love food and won't compromise on a quality culinary experience. Local foodie, Angelica Vargas, has handpicked the best places to eat in Mexico City ranging from some of the best restaurants in the world offering modern Mexican food, to markets with tasty and traditional street foods. Get the app here.
SinDelantal
This app is great for those lazy nights in when you just want to order takeout and have it delivered to your front door – and with more than 3,000 restaurants using SinDelantal, you'll never have a problem satisfying your cravings! The app allows you to enter your location and will then return a list of close-by restaurants (based on cuisine and pricing) that are either open or will deliver to your area. You can pay through the app with both debit/credit or PayPal, or pay in cash upon your foods arrival.
Cornershop (Mexico City, Guadalajara, & Monterrey)
Need to correct essays after a day of teaching and have no time to grocery shop? No worries – the Cornershop app has you covered! This app promises to deliver your supermarket orders within 1 hour. You can find different offerings from supermarkets as well as specialty meat shops, wines, and more, and you can order from several stores within the one order. A trained, personal shopper does your shopping for you, as you would – and they always look for the best fruits and vegetables, just as you would have chosen them yourself.
COMMUNICATION:
WhatsApp
This is the most popular communications app in Mexico, so if you don't already have it on your phone, do so before making your move over! WhatsApp is a free messaging app that lets you communicate via WiFi or a data plan without the frustration of roaming charges. You can use it to text, make voice calls, send voicemails, and send videos and photos. When meeting and becoming friends with locals in Mexico, the first thing they'll want to know is your WhatsApp number – it's also often used in place of emails for arranging work functions and get togethers amongst friends.
KIK, Facetime, Facebook Messenger App
Just like back home, Kik for text/photo messaging and video calling, FaceTime for video and voice calling across iOS devices, and the Facebook Messenger app for text/photo messaging and video calling, will all work from your phone (with a data plan or wifi) while you are teaching English abroad in Mexico. These are common apps that your family and friends back home likely already have, so continuing to use them to maintain contact is a good idea.
MISCELLANEOUS:
Want to learn the local language?
Duolingo: This is a clean, basic app that makes learning fun. With its game-like lessons, you will earn points, race against the clock, and move up levels as your Italian improves. Available on Android and iOS, Duolingo is the world's most popular way to learn Spanish online. Whether you're a beginner starting with the basics, or looking to practice your reading, writing, and speaking, Duolingo is scientifically proven to work.
Want an easy way to pay all your Mexican bills?
SimplePay: This app was purposely created for expats living in Mexico, with the inefficiencies of Mexico in mind. SimplePay is designed for people who are use to the efficient processes that exist in the USA – simple things that are taken for granted. The app will allow users to pay utility bills and services all in the same place, anywhere you are. This includes Mexican electricity, water, gas, phone, internet, cable, cellphone, property taxes and other recurring service bills, all for the flat fee of $2.99 USD per bill.
Feeling lonely and want to make new friends?
Meetup: Meetup helps people do more of what they love by finding and creating communities based around the ideas and activities that matter to them. You can browse a variety of gatherings happening in your new city, from Aztec expeditions, women who code gatherings, and salsa classes, to LEGO nights and language exchange groups. The Meetup app will let you easily see what is going on around you and join the group to find out more details. Get out there and mingle with the locals, and who knows, you might just find your new BFF.
Are natural disasters a big concern for you?
Skyalert: This app is especially useful if living in Mexico City, a capital prone to earthquakes. While there is a city-wide earthquake alarm system in place, the Skyalert app often alerts app-users before the alarm sounds, giving them that little bit of extra time to get out of their house, dangerous areas, or to move away from the possibility of falling debris.
Want to expand your cultural knowledge?
Mexico is Culture: This app features cultural events around both Mexico City and the nation as a whole. You can locate events based on your vicinity to them, or by searching a different location altogether.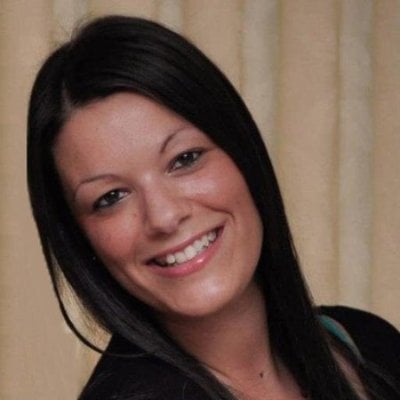 An accomplished traveler (she's visited 40 countries!), Lynda hails from Melbourne, Australia. Since she joined ITA in 2017, Lynda has become a primary expert on the field of teaching English online. Not only has she published numerous articles on the topic herself, but she has worked with International TEFL Academy alumni around the world to produce an entire library of information and content about teaching English online. Lynda also serves as a primary organizer of ITA's ground-breaking Teach Abroad Film Festival.
Want to Learn More About Teaching English Abroad & Online?
Request a free brochure or call 773-634-9900 to speak with an expert advisor about all aspects of TEFL certification and teaching English abroad or online, including the hiring process, salaries, visas, TEFL class options, job placement assistance and more.
"I was also blown away by positive reviews from alumni. And the job assistance has proven invaluable. I love that ITA offers so many resources, manuals, and webinars that make the job search process a lot less scary."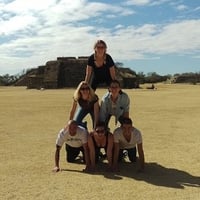 - Caroline Cassard
Teaches English in Mexico