Advice to Parents From a Parent Who Travels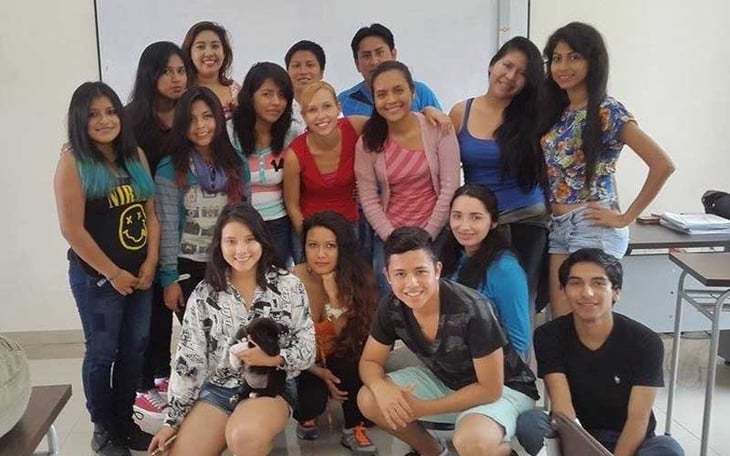 After all these years I get it. I finally understand what it was like for my parents as I traveled the world for the past 20 years. I understand the worry and fear and the absolute feeling of helplessness. I understand why my dad cried dropping me off at the airport when I was 15 to study abroad in Russia and I understand why he still cried when he dropped me off at the airport when I was 33 and moved to South Africa alone.
I have recently become a parent and I can now see why it was such a big deal to my folks every time I hopped on a plane to work, volunteer, or travel abroad for an extended period - it's natural.
I have the unique perspective of a parent and of a traveler who knows the worth and value in the grand experience of traveling to 30 countries and living on 5 continents. I have started to accept the fact that my daughter may want to follow in my footsteps and I have decided although it may make me feel worried, fearful, and helpless when she goes on that first big trip abroad I know the value it will have for her as a person.
I have some advice & tips to share with other parents out there that may help as you grapple with the fact that your son or daughter is now about to teach English abroad.
1. STAYING IN TOUCH - Of course you'll want to stay up to speed on your son or daughter's fantastic adventures; and there will be some days when no matter how many times they say "Mom, dad, don't worry, I'm going to be okay!", some days they won't be okay. Maybe they don't know this as they are dreaming of their adventure but whether you live in Shanghai or in Chicago there are going to be bad days at work, mornings when you miss the bus, you forgot your wallet, you and your friend have a falling out etc.
Before they leave, depart this big chunk of wisdom on them and let them know that when those bad days happen, you are just a text, call, or Skype chat away. You are still their rock no matter how many miles apart.
Top tools for staying in touch: If you haven't jumped on the social media train, now's your chance. Platforms like Facebook & Instagram provide great opportunities for sharing photos and stories, while FaceTime & Skype enable you to talk and see each other in real time on video calls.
2. OPPORTUNITIES FOR PERSONAL GROWTH - They will change & it will be for the better. With travel & an international professional job like teaching English in a country like Germany, China or Chile comes a broadened perspective on life. Those who travel become more empathetic, more accepting and tolerant, and you don't sweat the small stuff anymore. Their worldview changes. They will see a bigger picture of how the world is connected and with this brings a great appreciation for life. You'll find that your son or daughter may come back with a greater appreciation even for their family, their country, and their individual culture.
3. TEACHING ABROAD WILL ENHANCE THEIR EDUCATIONAL & PROFESSIONAL OPPORTUNITIES - They'll have more courage and this will have them pursuing new opportunities whether it's a career, higher education, or continued travel and exploration. Your son or daughter discovered what they are really made of while they were navigating a new country and culture as an English teacher. They will return full of bravery and enthusiasm for the next adventure in life.
In addition, remember that in the globalized world of the 21st century, employers put a premium on hiring & promoting those with international work experience and proven abilities to adapt to new environments & work across cultural and national barriers. Also, major graduate school programs now increasingly seek out those with international experience as well. To learn more, check out: 7 Ways Teaching English Abroad Enhances Your Career Prospects
4. HEALTH & SAFETY - Your son or daughter is going to be safe while they are abroad. Yes, and if you are from the United States, they likely will be safer than they are in their home country (the U.S. has some of the highest rates of violent crime & gun-related violence in the world). They will be naturally more cautious about every choice they make because they are in a foreign environment. They will probably always have their phone charged, GPS on, public transportation map in their back pocket, a translator app ready to use at all times, money hidden in their sock (just in case)…does this sound like how they currently operate before going out to dinner with friends? Probably not!
You can also research matters yourself if you have concerns. Some good places for picking up some great basic safety tips include the U.S. State Department Safety Tips and the CDC website. Quality guidebooks like Lonely Planet also provide great basic and country-specific tips.
5. GO VISIT! - Consider your son or daughter's decision to move abroad a chance for you to broaden your own travel horizons - not just theirs. Trust me, visiting your child abroad will not only break up your time apart, but it provides the opportunity of a lifetime for you to travel together in a part of the world you may not have ever imagined. The trip you take together in Korea, Costa Rica, Spain or wherever it might be will likely be one of the most memorable journeys of your life that you and your son/daughter will treasure forever. Visiting your child abroad will also give you a chance to get a first-hand look at one of the most unique and rewarding experiences your child will ever engage in.

TAKEAWAYS - So, fellow parents I hope my advice helps this transition of your son or daughter moving overseas go much more smoothly. I hope you feel more at ease and confident that this is a positive decision for them. And you are going to be okay...actually, no you're not! You too will have those bad days while they are gone and just remember they are a simple text, call, or Skype chat away.
From Uruguay, Ecuador & Argentina to South Africa, Japan & Iceland, Lindsay has literally lived all across the globe. With her Master's in Education and her zest for life, Lindsay's extensive background in international education makes her uniquely qualified to help others achieve their goal of teaching English abroad.
Want to Learn More About Teaching English Abroad & Online?
Request a free brochure or call 773-634-9900 to speak with an expert advisor about all aspects of TEFL certification and teaching English abroad or online, including the hiring process, salaries, visas, TEFL class options, job placement assistance and more.