40+ teachers
A Canadian's Guide to the Documents Needed to Teach English in Vietnam
Looking to teach English in Vietnam as a Canadian English teacher? International TEFL Academy (ITA) Graduates Jeff Alten walks you through the process and his own experience.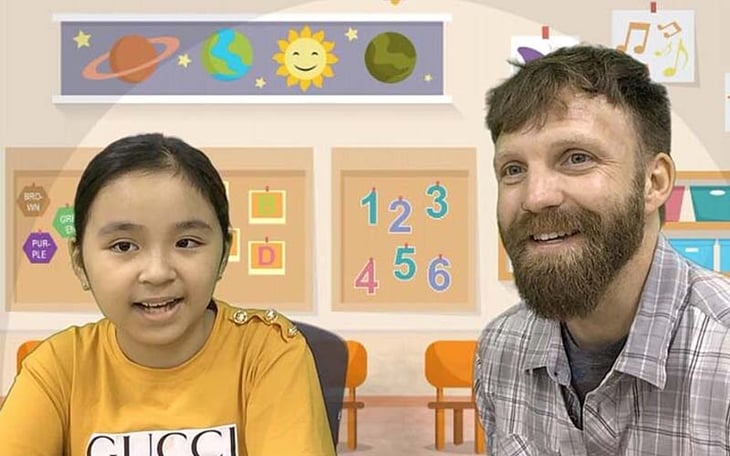 *Please Note: Visa processes can change without notice - it is your responsibility to research and understand what visa documents and processes are required of you.
So, you're going to teach in Vietnam, eh?
If you're a Canadian looking to teach in Vietnam, you will definitely come across brain-draining words like apostille, notarise, authenticate, certify, affidavit, and legalise. For me, going through the documents process was a complete runaround when it could have been simple. Yes, I wasted some time and money with emails and doing unnecessary steps that left me no further ahead and countless headaches trying to understand what needed to get done to the documents needed to teach in Vietnam. That's why I figured I would make life simpler for every other Canadian out there with the goal to teach in Vietnam and write a step-by-step process.
If you go to the Global Affairs Canada website, they will direct you to complete the process in the most bureaucratic and time-consuming way possible. And believe me, why drag out and complicate something that already seems time-consuming and overly complicated. You have enough on the go, trying to get on a plane and escape the everyday blasé of your native country. Plus, you need to pinch those pennies together for your new life in beautiful Vietnam.
1. Gather Documents
As a Canadian that wants to teach English in Vietnam, you will need the following:
Bachelor's Degree in any field
TEFL Certification
Criminal Record Check
2. Research What Needs to Get Done
As Canadians, we are not part of the Apostille Convention of Hague Treaty 1961. This means we can just ignore that word.
Next, notarise is when a recognised government official or notary public makes a copy of a document, signs it, and gives it a big' ole fancy stamp after you pay them. They take you at your word the document is legit. If you get that done in Canada, you have the option to send it to Global Affairs Canada for authentication.
On to the next term, certify, this is a copy of your certificate or degree with a big' ole recognised stamp from someone important on it, like our Government or Notary Public. A certified copy is exactly the same as notarised, so ignore that and just stick with the term notarise, although your employer and fellow prospective teachers will be using both terms, don't let them confuse you.
Okay, that brings us to an affidavit. This is a big one for all you International TEFL Academy alumni out there, although easy enough. Because ITA is not a Canadian Institution, your TEFL certificate cannot be notarised. You will need an affidavit. Not to worry, it is totally simple. You just have to swear that the TEFL certificate is what it says it is to a notary public or government official, which is easiest just to do at the Embassy of Canada in Vietnam.
Next authenticate, authenticate just means it's been stamped by some authority at the Government of Canada after they have verified the credibility of where you got the big' ole fancy notarise or affidavit stamp and not where you actually got the certificate or degree. That government approval is all the Vietnamese government is looking for. Don't do what I did. I got an affidavit for my TEFL Certification in Canada from a local Notary Public, which in this case was also a lawyer. Then I took it to the Canadian Embassy in Vietnam, just for them to tell me they would need to authenticate it for the same cost as them doing an affidavit and it would take three days longer, so of course, I just went with them.
Lastly, legalise - this is the final step and it is what the Vietnamese Government does to say they have seen the documents. In most cases, this doesn't pertain to anyone hired after landing in Vietnam, because your reputable employer will submit your documents. You could also submit your notarised documents to the Vietnamese Embassy in Canada or submit your documents to the Vietnamese Embassy before having them authenticated and request that they send them to global affairs and then back to the Embassy of Vietnam, but I have no idea how long that would the, or why you would ever do it that way, but hey, that is just me. So, what is the easiest way?
3. Gettin' Er Done
Honestly, it is faster to get everything done in Vietnam. Bring your original Bachelor's Degree and have it notarised at the Canadian Embassy for $20 CDN. While you are there do an affidavit for your TEFL Certificate for 50 CDN. Because the government is doing the notarization, the documents don't need to be authenticated. Get your employer to help you get a local Vietnam police criminal record check for about 10 CDN at the local police station. This last step will add some running around and paperwork but will save you about 80 CDN and having to wait around in Canada for your RCMP Criminal Record Check.
Alternatively, you can take the lengthy route of getting your Degree and Criminal Record Check notarised in Canada. At the same time get an affidavit for the TEFL Certificate. Send them to Global Affairs Canada for authentication, which is a free service. Then submit them to the Vietnamese Embassy. This means you're stuck in Canada longer when you want to be in Vietnam. I only recommend this if you have the time to send your notarised documents to Global Affairs. If not, the Canadian Embassy in Vietnam can do it all. Just remember to bring your original documents with you.
Personally, I went with the RCMP National Record Check (CCRCT), and honestly, it saved me some time during my intense week of teacher's training. But, it cost 90 CDN for the check, plus 20 CDN to get it notarised. That is a lot of noodles compared to the 250 000 VDN for a local one, but I was overjoyed with one less errand to run during my hiring process.
Go further: The Ultimate Canadian's Guide to teaching English abroad
Jeff is a 41-year-old Canadian vegan that hadn't traveled anywhere outside North America until his 30's. Then he sold his house, left his job, and completed his TEFL certification at International TEFL Academy to start teaching English abroad. He has taught and hiked in Central and South America and is currently teaching at APAX English in Móng Cái, Vietnam.
Want to Learn More About Teaching English Abroad & Online?
Request a free brochure or call 773-634-9900 to speak with an expert advisor about all aspects of TEFL certification and teaching English abroad or online, including the hiring process, salaries, visas, TEFL class options, job placement assistance and more.