5 Reasons I Wanted to Teach English in Suzhou, China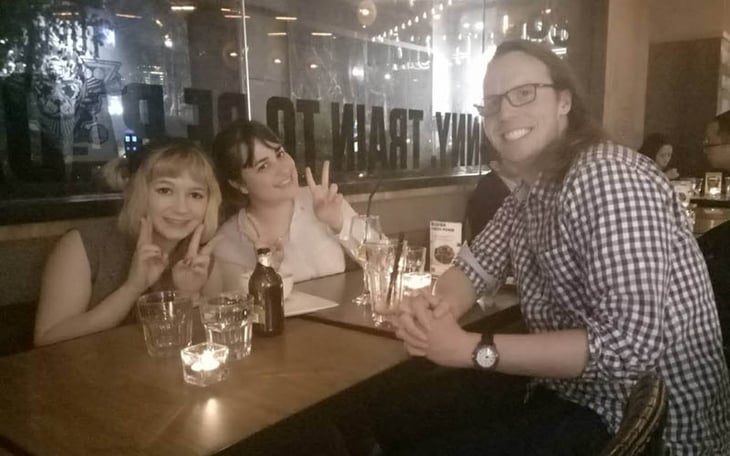 China is huge and has an astounding variety of cities to choose from. For this reason, it can be daunting to begin searching for potential cities which are comfortable for ex-pat life in China. Thus, during my search, I found it essential to do some research and to scope out which city would be the best for me according to my personal needs and goals. In looking for a city to live in within China, I first considered which factors are important to me in daily life and would play a part in my ultimate decision. Pollution levels and city price indexes were the first factors I looked at to help me to find some affordable cities, which have clean air most of the year. Other factors, being transportation and city facts, were facts I was able to find out about each city in doing a quick google search. After doing a thorough search and making a ranking of my top cities for teaching in China, I decided on Suzhou.
Today, I'm going to share with you my top 5 reasons I decided to teach in Suzhou, based on my lifestyle and goals while teaching abroad in China. In your personal search, you may prioritize different factors into your decision, but I hope that this article will give you some insight on where to start and how to go about making this paramount decision.
1. Weather & Air Quality
Suzhou has cleaner air than many large cities and the Jiangsu region in general is known for better air quality for most of the year than other regions. You can expect heavier pollution in the late winter-early spring, but otherwise, pollution is low-moderate and thus poses less of a threat to health.
Further, Suzhou's weather and seasons are more moderate than other cities in different regions. The average high and low per year is between 5℃~35℃. As I was looking for a city without extreme weather conditions, Suzhou seemed like the best choice.
2. Cheaper Cost of Living
As a second-tier city in China, Suzhou is a bit smaller than metropoles such as Shanghai. With this being said, it is also considerably cheaper. I used the website expatistan.com when comparing city costs and found Suzhou to be 29% cheaper than living in Shanghai. I aimed to save money and to live comfortably during my first year in China. Suzhou seemed both less overwhelming and a better option in terms of saving money.
Further, I chose to live in Wujiang, the southern district of Suzhou outside of the city center. For this reason, the cost of living is even lower. In my experience, if you find a city as your base, and opt to live outside the city center, you will have all the convenience of city life, but daily life will be more peaceful, cheaper and possibly less polluted (this speaks for my case, but less pollution is NOT always a guarantee.)
3. Traditional Culture & Language
As an ex-pat abroad, I aim to learn the language of the country within which I am living. For this reason, Suzhou seemed like the optimal choice. There are enough people speaking English that I didn't feel overwhelmed with the Chinese language upon arrival, but, as my language skills have developed, I have found many opportunities to use and hone my language skills. I have found that most business people can speak at least a limited amount of English, but most prefer Chinese. By learning the language, I feel like a part of the local community and have been able to adapt and integrate myself in the local community.
4. Public Transport & Travel
Transport was an important factor in my ranking, as I love to travel, to visit friends in other provinces and to have my friends visit me. Feeling less isolated will make for an easier adjustment and more comfortable experience.
Travel: Suzhou is connected by high speed rail to many cities and is a mere 25-30 minutes away from Shanghai on bullet train. I have the convenience of Shanghai without the crowds, summer heat, and pollution from the vehicles crowding the streets. It's also easy to travel to the airport from Suzhou. One can easily travel to Hongqiao Airport 20~25 minutes away on high speed rail. There is also an airport conveniently located in the neighboring city of Wuxi.
5. Cityscape & World Heritage Sites:
In terms of cityscapes, I fell in love with Suzhou in my search for my new home in China. It's beautiful canals and gardens immediately caught my attention. Suzhou is known as a more traditional city and is known for its history of silk production and canals which span the city. I was eager to delve into Chinese traditional culture and to immerse myself in the language. I felt that adjusting to and learning about the culture would be easier in a city like Suzhou, which is a bit less globalized than nearby metropoles such as Shanghai.
Suzhou is also known for having over 80 classical Chinese gardens, many of which are classified as World Heritage Sites. These gardens represent a legacy and a history that grows on in the hearts and minds of the citizens here.
Conclusion
In considering my hobbies, interests and the kind of environment I enjoy living in, I gave myself the power to choose effectively where I wanted to live by doing my research. For me, this process reaped its benefits. I am loving my Suzhou life and want to continue living here.
Although it's not always an easy decision, my advice to any ITA alumni moving forward is to identify what is most important to you in daily life when considering which city (or town) to live in. Find a place which is most likely to fulfill your needs and interests. Also, if you have any questions along the way, reach out to ITA alumni already living in the cities you are considering. The ITA China Alumni Facebook group is a great place to start.
Wishing everyone the best of luck in their search!
Upon graduating from College in 2014, Amanda received her TEFL certification from International TEFL Academy and began teaching English in France. A few years later, and a Fulbright grant under her belt, she went on to teach English in South Korea, and then Suzhou, China, where she became one of our 2018 Alumni Content & Writing Ambassadors.
Want to Learn More About Teaching English Abroad & Online?
Request a free brochure or call 773-634-9900 to speak with an expert advisor about all aspects of TEFL certification and teaching English abroad or online, including the hiring process, salaries, visas, TEFL class options, job placement assistance and more.