teach english online
4 Reasons You Need ITA's Teaching English Online Specialty Class!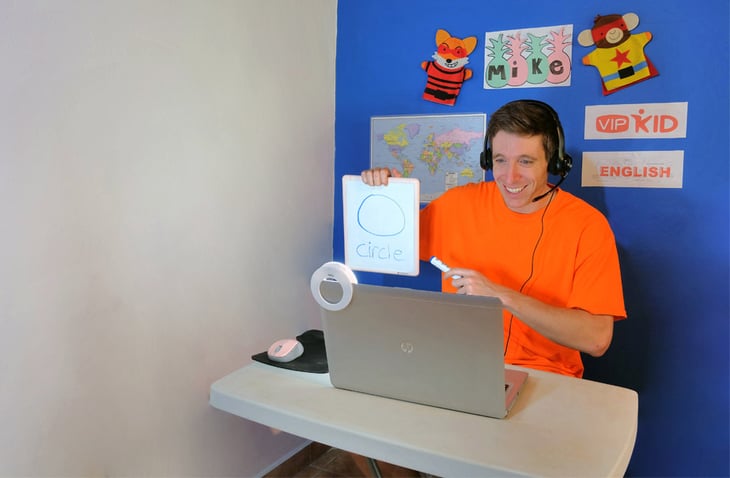 Thinking about teaching English online after you've completed your online or in-person ITA TEFL certification class? ITA offers a 2-week, 30-hour Teaching English Online (TEO) specialty class that is available to any ITA graduate during or after they have completed their ITA TEFL certification.
Teaching English Online offers fantastic opportunities for first-time and experienced TEFL-certified teachers. Not only are there countless opportunities that offer good pay and benefits, but teaching online offers fantastic flexibility and convenience that enables ITA graduates to teach online from virtually anywhere in the world as either a part-time or full-time job.
This TEO specialty class teaches you the absolutely vital techniques and skills you need to pursue a part-time or full-time career teaching online. Your TEFL certification provides you with a strong foundation of basic teaching skills but barely scrapes the surface when it comes to teaching English online.
Here are four reasons why you should take ITA's Teaching English Online specialty class during or after completing your TEFL certification:
1. Be Ahead of the Game With Your Intro Video
Did you know that nearly all online English teaching platforms require you to upload an introduction video of yourself in order to attract students and attain bookings? In the TEO Specialty Class, your very first task is to make and submit an intro video for assessment. You'll learn what makes a good intro video, what parents/students are looking for in your video before booking you, and how you should conduct yourself. You'll even have the option to share your intro video with other participants in your class and watch theirs, allowing you to all learn from each other! And the best part? You can use this video as your actual intro video when you start online teaching! One less thing to worry about!
2. Adjust to a Virtual Classroom
A regular 120+ hour TEFL class will provide you with a strong foundation of basic teaching skills, but teaching English online in a virtual setting requires a unique skill set. Teaching English Online is a completely different playing field when compared to teaching English in a classroom. From the use of technology to lesson planning, this specially designed curriculum will take your online teaching skills to a new level that will serve both you and your students. You will learn how important both hand actions and facial expressions become in this virtual classroom setting, as well as the significance of reward systems that translate well and get your students excited in this virtual environment.
3. Boost Your Resume
The fast-growing market for online teaching is booming and becoming more competitive every day. Employers and students want to hire the best teachers with the highest levels of skills and training. Taking this specialty course will set you apart from thousands of other English teachers looking to teach English online who only possess a regular TEFL certification and no specific training for online teaching. Why not do yourself a favor and stand out from the crowd from the get go! In some cases, it may even allow you to boost your earning potential by setting higher rates for yourself on open-marketplace teaching platforms or negotiate a higher starting rate on other platforms that use an experience-based pay scale.
4. Prepare Yourself for a Fast-Changing & Diverse Job Market
The world in which we live is unpredictable. Just as we're seeing now with COVID-19 (Coronavirus), employment and what we consider to be a typical working environment, can change overnight. In situations like this, we've seen a high spike and demand for online English teachers, specifically those willing to teach English online to children in Asia. If you think the job market for teaching English online begins and ends which huge companies like VIPKid, you're wrong and may be missing out on thousands of opportunities across this diverse field. With many countries and workplaces shutting down in this time of uncertainty, it's proven that many jobs can be done online and from home – teaching being the main one! And this doesn't just apply to teaching young learners English online, but teaching adults and Business professionals, too. The TEO specialty class provides an overview of the field, covering types of online teaching positions and ways to facilitate your entry into that position. It also covers the best online teaching practices and explores sample lesson materials and sample demo videos designed to make you a more effective online language instructor, no matter what age group you're teaching!
Ready to Take the Leap?
You can find out more information about our TEO Specialty class here and check out upcoming class dates and tuition here. Just remember, you can enroll in any TEO Specialty Class date that falls during or after your standard TEFL course!
Testimonials from ITA alumni that have taken our TEO Specialty Class
Teaching English Online Specialty Class:
"The tasks for the course seemed relevant and applicable to the teaching online field. I love that by the end of the course I have an intro video to use when applying for jobs and feedback from my professor to improve. I also enjoyed watching my classmates' videos to help find ways to change mine."


"This class was extremely informative in breaking down lesson plans and showing how they look with real teachers and students and it taught me how to create an introduction video which was something I was terrified of doing. This was a great class with a ton of information and I really liked how it tied together with the Young Learner Class."

"I am glad I took this class. Even though it was much shorter and less content than the main 11 week online TEFL course, I feel more clear about what to expect in the online teaching markets. The reading and especially the homework assignments were helpful with preparing us for what to expect in the online teaching world."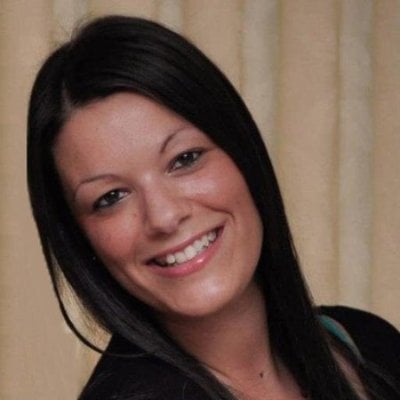 An accomplished traveler (she's visited 40 countries!), Lynda hails from Melbourne, Australia. Since she joined ITA in 2017, Lynda has become a primary expert on the field of teaching English online. Not only has she published numerous articles on the topic herself, but she has worked with International TEFL Academy alumni around the world to produce an entire library of information and content about teaching English online. Lynda also serves as a primary organizer of ITA's ground-breaking Teach Abroad Film Festival.
Want to Learn More About Teaching English Abroad & Online?
Request a free brochure or call 773-634-9900 to speak with an expert advisor about all aspects of TEFL certification and teaching English abroad or online, including the hiring process, salaries, visas, TEFL class options, job placement assistance and more.