must read
10 Reasons Why I Loved Teaching English in Thailand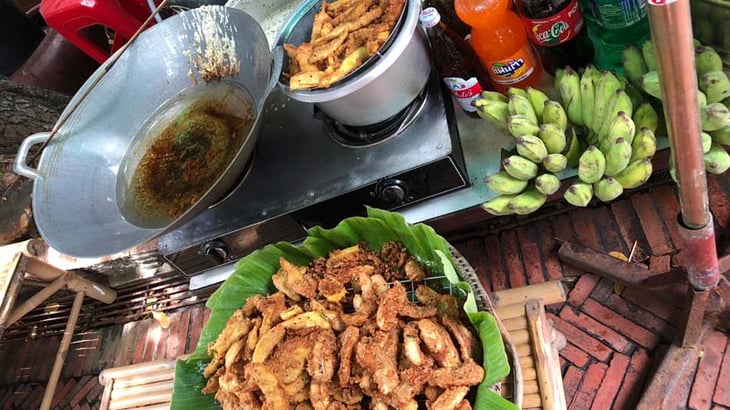 Teaching English in Thailand is a dynamic and exciting experience. From the constant long weekends to the adorable kids, Thailand is a fantastic option as you consider places to teach abroad. Here is a list of ten reasons why I loved teaching in Thailand for four years.
1. The kids - I had one class of about 30 5-year-olds every year. I was with the kids for the majority of the school day and would inevitably become attached to each and every one of them. The kids would come into school every day, just DYING to tell me about the cartoon they watched or show me the picture that they drew. They would bring me their favorite snacks from 7-11 and would be really concerned when I wouldn't eat fried bugs. For all of the hours I spent in front of them, sounding out words and counting to ten, they taught me so much more than I think I ever taught them. The patience, understanding and genuine happiness that drove my students throughout each school year was something that made me a better person.
2. Thai culture/festivals – Thailand is the only country in Southeast Asia to have never been colonized. That said, Thai culture falls close to the hearts of Thai people. Schools will have elaborate celebrations for all sorts of holidays where you will have the opportunity to immerse yourself in Thai culture. Thai people are very proud of their culture and will love to teach you all about the unique and decorated celebrations!
3. A large part of having a successful experience abroad is truly learning to understand cultural differences. Getting to know various nuances in all types of communication was an awesome experience. Being able to use some of those nuances was even more exciting. There is no better place to learn than in the classroom – as your students will teach you anything and everything.
4. Getting to know Thai teachers – Each year I was paired with a Thai co-teacher and a Thai assistant teacher. I built strong relationships with my co-teachers both in school as well as outside. They were my mentors in teaching during the week and showed me the ins-and-outs of Thailand on the weekends. Seeing Thailand through the lens of a Thai person was authentic and brought me out of the world of expats and into what makes Thailand so unique. I had the opportunity to travel to their home villages, meet their families and learn how to cook!
5. Large expat community – The school that I taught at for the majority of my four years had a foreign teacher staff of over 100 people from all over the world. My colleagues quickly became my Thailand family. We traveled together, taught together, lesson planned together and were there for each other during those rough moments that can come with living abroad. They 'got it' when I needed someone to join me for a trip to McDonalds and taught me how to appreciate British humor. I still consider them to be some of my closest friends and know that I have a couch in Spain, Belgium, England, Australia and South Africa whenever I need!
6. Other backpackers/traveler culture – Thailand is a hot spot for backpackers from all around the world. I knew that I could show up at any hostel, anywhere in Thailand and meet new pals that were down for riding motorbikes around the mountains or renting a boat to check out the nearest island.
7. Holidays – Thailand LOVES a good holiday. It was very common to have at least one three or four-day weekend a month. I had ample opportunity to travel all over Asia!
8. The food – where do I start?! Thai food is AWESOME. I'm not a huge spice person, and once I learned how to clearly ask for mild spice, my life was forever changed. There is NOTHING better than sitting at a street stall with your closest pals, eating something that looks confusing but tastes awesome, with motorbikes zooming by. My advice – if it looks questionable – try it anyway because chances are that you will love it!
9. Bangkok is genuinely a world city. I could get Indian food, TexMex, Mediterranean food, Thai food, Chinese food – you name it, it can be found! Bangkok is a huge business hub and attracts expats from all over the world. With that comes this melding of so many cultures that is really unique. One of the things I miss the most is going for the traditional English Sunday roast with my pals from the UK.
10. City life, island life, mountain life – it was all just a short bus ride away! From the bungalow life of the 212+ islands to the winding hills in Nan, Thailand has everything a traveler could hope to explore.
With friends, food and culture at the turn of every corner – Thailand is bound to be an awesome experience as you think about your teaching abroad adventure!
A Michigan native, Erika works at International TEFL Academy as a member of the Student Affairs team. Erika began her travels in 2008 with a quick ten-day trip to Germany and Switzerland. After graduating from Michigan State University with a BA in Social Relations & Policy and a dual-degree in Comparative Cultures & Politics, she spent a year volunteering in a Somali refugee community with AmeriCorps VISTA in Columbus, Ohio. Erika then taught English in Bangkok, Thailand for four years prior to joining ITA.
Want to Learn More About Teaching English Abroad & Online?
Request a free brochure or call 773-634-9900 to speak with an expert advisor about all aspects of TEFL certification and teaching English abroad or online, including the hiring process, salaries, visas, TEFL class options, job placement assistance and more.