Check out the video to get an inside look at life as an English teacher in Thailand. . .
Here's a transcription of the video:
Watch the video and see what's it's like to teach English in Bangkok, Thailand thanks to ITA alumna Stephanie Enoch.
Good morning everyone. My name is Stephanie Enoch, I am 23 years old, and welcome to Bangkok, Thailand. Today I'm going to take you along with me, show you my school, introduce you to some of my students, and hopefully answer any questions about teaching abroad that you may have. So, let's get started.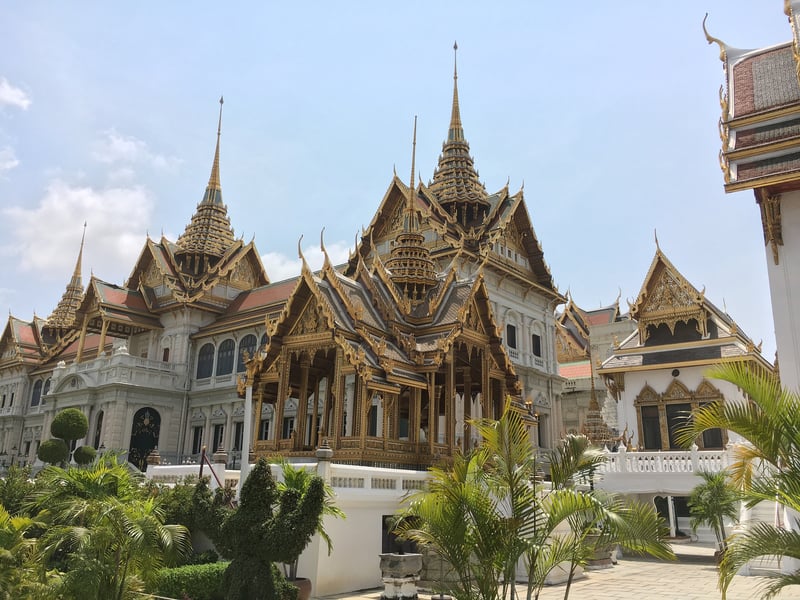 Alright, we made it. Welcome to St. Joseph's Convent School. It is an all girls, private, Catholic school here in central Bangkok. I am responsible for teaching P3 and P4, which is the equivalent of 3rd and 4th. I teach 11 classes total: Eight of 3rd grade, and three of 4th grade. They are around eight to ten years old, so, they can be a handful.

(young girl speaks in Thai)

Alright, first class down, so I have a little bit of a break. Going to go and get some coffee and I'll tell you a little bit more about my TEFL and how I came to be a teacher in Bangkok. So, I was originally a communications and business major in college. I got a job right afterwards and just kind of realized that something was missing and I didn't quite know what. I had studied abroad in Florence, Italy, when I was in school and I realized that I wanted to travel again and more than that, I wanted to help others. And then I came across International TEFL Academy and started watching their Instagram stories, like you are now, and seeing other teachers around the world making a difference and I was so inspired. But the only thing that was in my way, or at least in my mind, was that I wasn't a teacher. I didn't really have any teaching experience and I didn't know if this was possible for me. But I knew that it was something that I was passionate about. So then I spoke to International TEFL Academy and they explained their program and how I could complete it online and become certified to teach English abroad, I knew I was ready.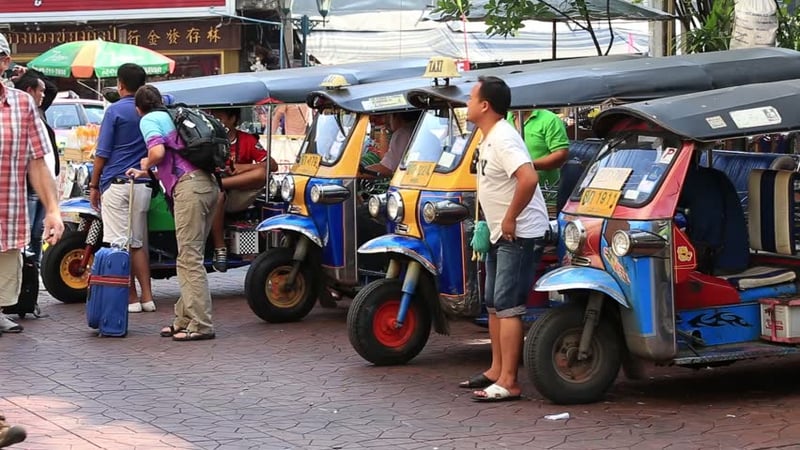 Through their online program I learned different ways to manage a classroom, how to plan lessons, speak to other teachers who were looking to do the same thing as me, and also gain some hands-on experience with a practicum program.

Once I got certified to teach English as a foreign language, I reached out to International TEFL Academy, where they helped to proofread my resume and put me in touch with XploreAsia, which is how I got my placement here in Bangkok. I chose to go through an agency for the additional security and also to meet other teachers through orientation, but I also have friends who have come here and found jobs on their own. If you have any questions about going through an agency, including the placement process, or a Greenheart, XploreAsia, feel free to shoot me a message. I know it was a little bit scary for me not knowing where I would be placed but, every experience is amazing. Anyway, enough of me talking, right? You're probably like, alright Steph, shut up, let's get back to class, and you're right, it's time to go back to work. Let's go.

Bye, guys!

[Kids] Bye!

Bye!

Bye.



Home, sweet home. I hope you guys had fun coming to school with me and getting to meet my girls and see what it's like as a teacher in Bangkok, for the day. I'm going to get comfy, do some grading, and then maybe I'll take you guys out with me when I go and get some dinner at a local Thai place that I like. In the meantime, feel free to message me if you have any additional questions and I will see you guys in a bit. Bye.

Hello again, I promised that I'd bring you along for some dinner. It's about 6:15 PM here, so let's get some Thai food.

And we're back home. So, we had some dinner, did some exploring, I showed you around, I think it's about time for me to say good-bye. But I hope you guys had fun today. I know I did, it was great hearing from you and getting to answer questions and if you ever want to keep in touch, my personal account is @stephenoch, I would love to hear more from you guys. So big thank you to International TEFL Academy for allowing me to host today and thanks to all of you for following along. I hope that you have a wonderful morning or evening, depending on where you are in the world and happy adventures. Bye.



Learn more about Teaching English Abroad
Request a free brochure or call 773-634-9900 to speak with an expert advisor about all aspects of TEFL certification and teaching English abroad, including the hiring process, salaries, visas, TEFL class options, job placement assistance and more.
Related Articles: