Technology Requirements
A laptop that can handle streaming video and audio (most modern ones can, but if you're still rocking, say, a early 2009 Mac that weighs 10 pounds like I was at the beginning, you might have a hard time)
An internet speed of at least 20mbps
A wired internet connection (think ethernet cord) is preferred to WiFi, but usually WiFi works just fine.
Headset with microphone piece (this prevents an annoying echo for you and the student)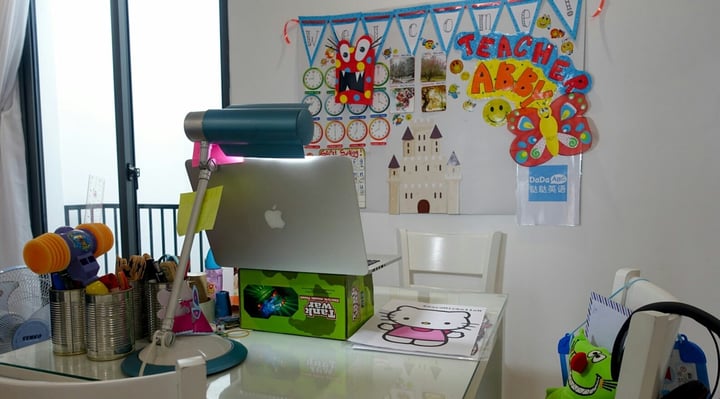 Your Teaching Persona
There is no right or wrong way to be a teacher.
I've heard people say they didn't apply to teach English online because they didn't think they were "bubbly" enough or "energetic" enough. You don't have to be jumping around with thousands of puppets to be a good online English teacher, though you certainly can be if that's your jam.
Good teachers can be silly and loud with tons of props. Good teachers can be warm and calm, always reassuring. Good teachers can be serious and studious, pushing their pupils to be their very best. Whatever your teaching style, you can be successful as long as you are focused on the student, patient, engaged, and friendly.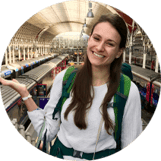 Nicola is an Atlanta native who loves teaching, budget travel, and guacamole. She holds BA's in Anthropology and Sociology from the University of Georgia and a Masters in Education from Francis Marion University. She is currently teaching English online while house sitting. Whens he's not busy teaching or drinking coffee in cozy cafes, Nicola enjoys writing about her travels on her blog seenicwander.com.

---
Want to Learn More about Teaching English Online?
If you are excited about teaching English from either the comfort of your own home or anywhere in the world, contact us about TEFL certification options and get ready for a great adventure!
Related Resources: