Teach English
in France

Teaching English in France
French history, culture, fashion, and cuisine have made France one of the most popular destinations for teaching English abroad. Those teaching English in France typically find work in September or October, and then again in January, with most contracts ending in late June. Many Americans also teach through the government-operated TAPIF program, which recruits Americans, ages 20-30, to work in French elementary and secondary schools as assistant English teachers.For those looking to teach through the summer, opportunities at summer English language camps are available in France and throughout Europe. Summer positions teaching English in France typically start in late June and early July. English teachers in France will be expected to interview in person once they arrive, and they will also be responsible for their airfare, as well as housing. Many English teachers in France live in apartments recently vacated by previous teachers, and many room with their coworkers.
A solid hourly wage affords English teachers in France to live comfortably. Schools typically offer around 20-25 hours per week of work, leaving you plenty of time to travel, explore and take advantage of your surroundings. A BA is typically required to teach English in France, and TEFL certification is absolutely necessary. Major cities for teaching English in France include Paris, Lyon, Toulouse, Le Havre, Marseille, and Bordeaux.

Articles About Teaching English in France:
Alumni groups:
Want to see the ITA Alumni Facebook group in France?
Check their discussions, sharing of tips and information.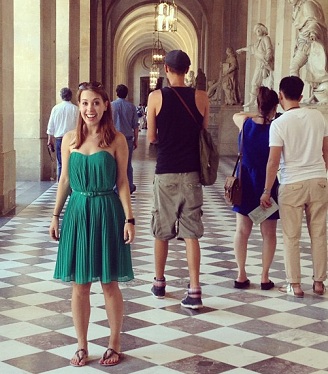 Feedback from International TEFL Academy alumni who are now teaching English in France:
Q&A:
Paris, France Q&A with CatherineRose Mountain (with video)
Blois, France Q&A with Erin Beaton
Bordeaux, France Q&A with Lisa Forese
Toulouse, France English Teaching Q and A with Jemimah James



Article:
True Anecdotes from an American Teacher in Paris - CatherineRose Mountain

Blog:

CatherineRose Mountain: http://lavieencrose.com/category/teaching-english-in-france/
Jemimah James: https://thelittlesquid.wordpress.com/
Guidelines & Requirements to Teach English in France

Peak Hiring Months: September & January
Types of Jobs: Foreign language schools, Public Schools through Ministry of Education of France, Summer English Language Camps
Typical Hiring Process: Interview in person in France
Average teaching hours per week: 20-30 hours of classroom & extra prep time
Types of Students: Business professionals, Children in Public schools, Children Summer Camps
Cost of Living per Month: $1,675 - 2,150 USD
(1,530 - 1,940 Euro)
Average Monthly Pay:

$

1,675

- 2,150 USD


(1,530 - 1,940 Euro)
Start-up Cost: $3,075 - 3,900 USD (2,725 - 3,450 Euro)
Potential to Save or Break-even: Break-even
Accommodation/Housing Benefits Paid: No
Flight Reimbursement: No



Interesting Facts About Life in France
France boasts the 5th largest economy in the world, and is a member of the G8.
France is the most popular tourist destination in the world: beating out Spain and the U.S.
In 1997, and again in 2000, the French health care system was voted the best in the world by the World Health Organization.
France has produced a wealth of artists and artistic movements.

Monet, Renoir, and Degas painted scenes of everyday French life and the French countryside when experimenting with Impressionism

.
Film is a largely important part of French culture. The Cannes Film Festival is hosted every year in the city by the same name, drawing some of the biggest names in film on each occasion. The Palme d'Or, or Golden Palm, is Cannes equivalent of the coveted Oscar award.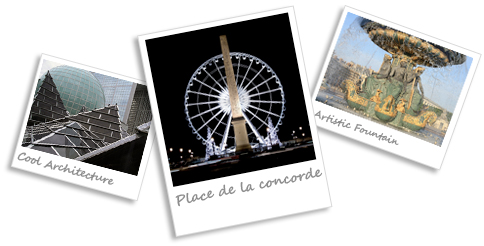 Your life while teaching English in France...
Those who teach English in France enjoy an opportunity to enjoy life in one of the most beautiful and historic nations in teh World. The romantic ambiance that pervades France and French culture has drawn foreigners to visit for hundreds of years. Known for producing what is arguably the best cuisine, wine, and fashion in the world, the French know how to live life to the fullest. Just as famous for their artistic output, you could easily spend a day (or three) gazing at the collection of masterpieces found in the Louvre. While working as an English teacher in France, you will truly have the chance to live like a local. Unlike all the tourists, you'll have time to find a favorite cafe and establish a routine amongst your new neighbors. On vacations, if a little fun in the sun is what you crave, hit the beaches in the south of France- some of the best in all of Europe.



Contact International TEFL Academy today to speak with an advisor to find out about English teaching jobs in France and our our TEFL certification courses either online or multiple on-site TEFL classes.