What Type of Visa Can I Use to Teach English in Spain?

The following are the most common types of visas that can be obtained for Spain. The type of visa you will use to teach English in Spain will depend on your nationality and perhaps other factors. Research is extremely important when deciding on which type of visa one will get and you should speak to a TEFL Advisor to discuss your specific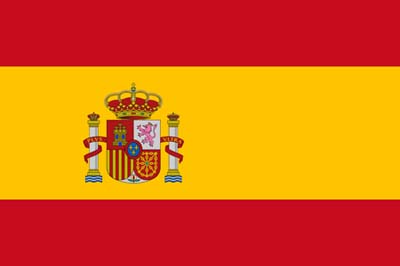 questions and concerns.
The first thing is to understand what are all the different types of visa. Please refer to our article, What is a visa and do I need a visa to teach English abroad?
Tourist Visa – Tourist visas are the most common for English teachers who are not citizens of European Union (EU) nations, including Americans, to work on in Spain as the majority of schools and employers in Spain will not sponsor a work visa for their teachers. A 90 day tourist visa will be stamped in your passport upon entry into Spain and to teach English you will overstay it and work on an expired tourist visa.
This is not technically legal, but it is common and thousands of Americans and other non-EU citizens teach English in Spain on expired visas every year and schools will hire them and pay them (English teachers aren't the only ones working off the books in Spain; according to the New York Times, approximately 20% of Spain's national economy goes unregulated and untaxed.)
Related article: Teaching English abroad "under the table" without a work visa - What Does it Mean?

Work Visa – This type of visa is very uncommon for non-EU English teachers to receive in Spain as you need an employer to sponsor you in order to obtain one. The majority of private language schools will not be willing to sponsor their English teachers as it is quite an expensive and long process. Work visas are only typically given to those teachers working in public schools through the Ministry of Education program or international schools.
Working Holiday Visa - A working holiday visa is a permit that allows people with certain nationalities to legally work, and sometimes study, in certain countries around the world. Working holiday visas typically have restrictions and requirements, such as age limits (typically between 18 and 30 or 35), the need to prove one has sufficient funds, and more.
Take a look at International TEFL Academy's Working Holiday Visa Holiday Chart to see if you qualify (Americans do not). As of December, 2012, citizens of New Zealand and Canada may be eligible to work in Spain on a working holiday visa. Please contact the Spanish consulate in your country to learn more about applying for a working holiday visa.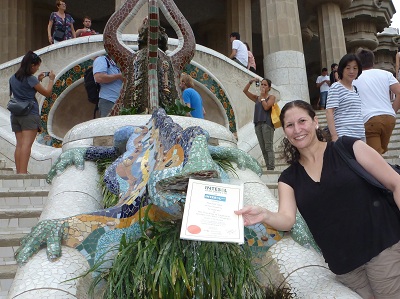 Student Visa – Those who plan to study in Spain at a recognized language school, university, etc. may be eligible to legally work in Spain while studying. Typically, a student visa must be processed before departing for Spain. Contact a Spanish Consulate for more information on recognized "study abroad" programs and what is required to obtain a student visa. Read more about How to apply for a Student Visa to legally teach English in Spain.
Getting a Student Visa to Teach English in Madrid: If you are interested in teaching English in Spain and want to learn Spanish, check out International TEFL Academy's Student Visa Program, which enables you to enroll in a year of part-time Spanish lessons and receive a Student Visa that enables Americans and other non-European Union citizens to work as full-time as English teachers. Participants also receive personal job placement assistance on the groun in Madrid.
EU Citizens – Citizens from the European Union nations are able to work legally in Spain without getting a visa. However you will need to register for a Residence Permit at the local Foreigners' Office and apply for a tax number, known as an "NIE," which you will need for official paperwork, taxes, etc. Typically, your employer will assist you with these matters, including your application for social security.
General information about work permits throughout the EU can be found at: http://europa.eu/youreurope/citizens/index_en.htm
Related Articles: