must read
What Type of Visa Can I Use to Teach English in Poland?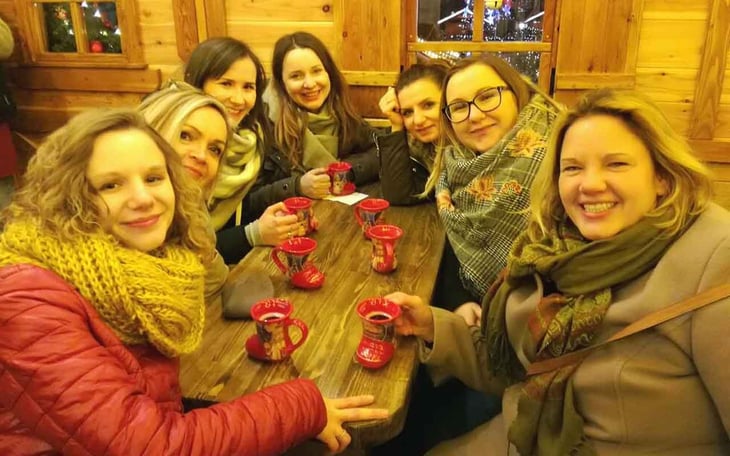 Interested in teaching English in Poland? You're in the right place! Visas are an important part of planning your adventure overseas, so you want to make sure you're familiar with the process before you head abroad. The following is the most common type of visa that can be obtained for teaching English in Poland.
The type of visa you'll need in Poland (and how you get that visa) will depend on your nationality, teaching job and perhaps other factors like whether you get your job in advance of your arrival, or if you get hired locally in Poland. Be sure to speak to an International TEFL Academy Advisor by calling 773-634-9900 to discuss your specific questions and concerns about your visa for teaching English in Poland.
Nitty Gritty Facts About Visas For Teaching English in Poland:
Name: Work Visa
Cost: Approximately 70 Euros ($82 USD)
Documents: Travel document (i.e. passport), completed and signed visa application form, biometric photo, visa fee, health insurance.
You'll also need supplementary documents confirming the following: The purpose of the visit, possession of sufficient funds to cover the cost of entry, stay and departure from the territory of Poland; the necessity of staying in the territory of Poland for more than 90 days within a half-year period.
The types and number of supplementary documents may differ depending on the consular office. In this connection we advise you to contact the relevant consulate to obtain full information concerning the documents needed when submitting a visa application.
For more information, you can check out the following websites:
These laws are subject to change and it is up to you to make sure you have the most updated information. It is very important that visa applicants check the specific requirements of the consulate where the visa will be processed.
The Process For Obtaining a Work Visa to Teach English in Poland:
Once a teacher accepts a position, the employer will file for visa paperwork in Poland. Once employer obtains the initial visa paperwork, it will be given to teacher who can then apply for a work visa. Teachers typically secure positions in advance and visit the Polish consulate in their country of origin to process the visa, however it is possible to process a work visa after moving to Poland.
Renewing Your Work Visa in Poland
Work visas are typically valid for one year. In addition to a work visa, foreigners who are planning to stay in Poland for a period longer than 3 months may apply for a temporary residence permit in Poland. A temporary residence permit is granted for a maximum period of 3 years.
Applying for a Temporary Residence Permit:
Foreigners applying for a temporary residence permit should file the application for a temporary residence permit in person once they are in Poland. If the foreigner does not file the application in person (e.g. if it is filed by an attorney) he will be summoned by the Voivode to appear at the office in person within 7 days (in order for the competent authorities to collect the foreigner's fingerprints). If the foreigner fails to appear at the office, their application shall remain unconsidered, i.e. the procedure for granting a residence card will be discontinued.
Documents Required For Filing an Application for a Temporary Residence Permit:
4 completed copies of the temporary residence permit application
3 copies of a valid travel document and the original available for inspection on request
4 current, color photographs
Written consent of the individuals who exercise parental authority over a minor foreigner applying for a permit.
The stamp duty for consideration of granting a temporary residence permit is PLN 340 ($90 USD). This fee is reimbursed in the case of a negative decision, at request of the applicant.
The stamp duty for consideration of granting a temporary residence and work permit is PLN 440 ($120).
If a positive decision is issued, an additional fee of PLN 50 ($13.50) must be paid for issuing a residence card.
Note: These amounts can be paid at the cash desk of the Voivodeship Office where the case is being considered, or by bank transfer to the account of the Municipal Office. The bank account number can be received at the relevant Voivodeship Office.
Founded in 2010, International TEFL Academy is a world leader in TEFL certification for teaching English abroad & teaching English online. ITA offers accredited TEFL certification courses online & in 20+ locations worldwide and has received multiple awards & widespread recognition as one of the best TEFL schools in the world. ITA provides all students and graduates with lifetime job search guidance. ITA has certified more than 40,000 English teachers and our graduates are currently teaching in 80 countries worldwide.
Want to Learn More About Teaching English Abroad & Online?
Request a free brochure or call 773-634-9900 to speak with an expert advisor about all aspects of TEFL certification and teaching English abroad or online, including the hiring process, salaries, visas, TEFL class options, job placement assistance and more.