International TEFL Academy is proud to offer a world-class 4-week Toulouse TEFL course at our partner TEFL school's headquarters located in the heart of Toulouse, France right by the beautiful Jardin Des Plantes Park. Employing a state-of-the-art curriculum and taught by expert university-level instructors, this course is designed to provide you with the skills & qualification you need to succeed in teaching English abroad. This course is fun and you will learn a ton, but it is also very demanding and requires that you be prepared to meet the full-time demands of a rigorous university-level course. To help you prepare for this course, we've compiled the most common and most important questions raised by our students in addition to advice & tips from actual graduates of the course.

1. How many hours will I be spending in class and on course work during the course?
The course runs from 9:30 am to 7 pm Monday through Friday. Students will have a few afternoons off after 4 pm after the first week if they are not doing their student teaching.
Student teaching is a total of 6 hours (6 lessons of 1 hour). Lessons are in the afternoons from 4-6 pm.
2. How many assignments are there throughout the course and what do they consist of? How many hours of homework can I expect outside of class?
There is one big project called the "one to one" which students will work on throughout the duration of their course and takes approximately 10-20 hours in and outside of class to complete.
There will also be an essay that takes approximately 3-4 hours that is done completely outside of class.
Lastly, it takes about 6 hours on average to lesson plan for the teaching practice.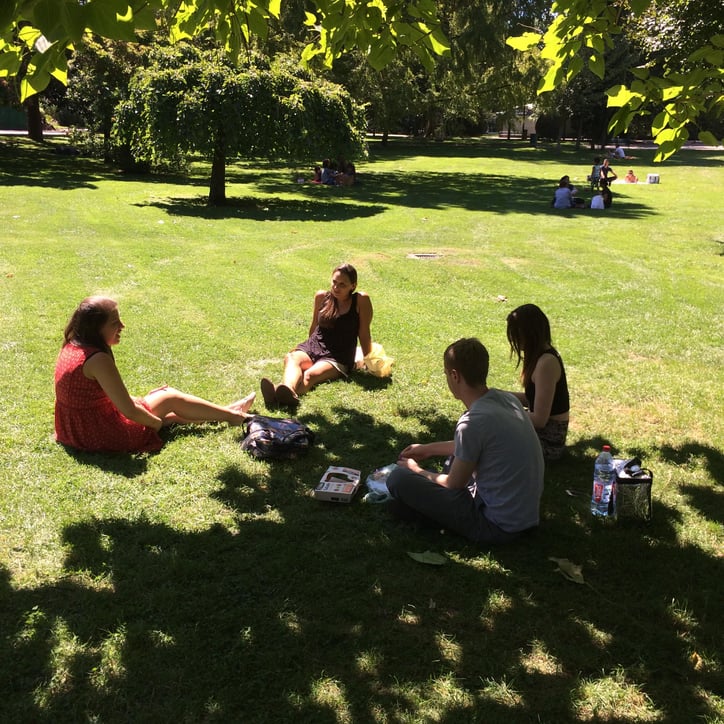 3. Will I have a lot of free time to see Toulouse and travel around France?
Because of the intense nature of the schedule, you should plan to do any major sightseeing either before or after the course finishes.

4. Will grammar be taught during the course? Are there additional resources in the course materials?
Yes! There will be sessions on the following: parts of speech, present and past tenses, referring to the future, conditional structures, auxiliary verbs, modal verbs, phrasal verbs, passive structures, reported speech, articles and form/fuction.
There are plenty of grammar reference books available at the school.

5. Is there a textbook needed for the course? Do I need to purchase it before the course begins?
A textbook is not required for the course however, students are encouraged to read The Practice of English Language Teaching by Jeremy Harmer if they are looking for a good introduction into the profession.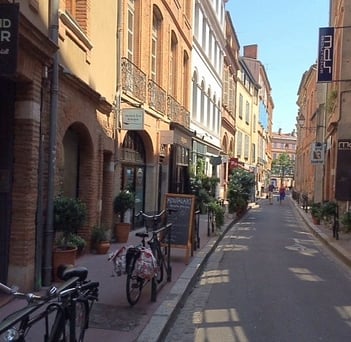 6. What kind of English language learners will I be teaching during the practicum?
Students can expect to teach mostly French students however, there are also some students from Asia, Spain and South America. The levels vary between elementary and upper intermediate.

7. Are there any specific technology requirements for the course?
No but students should bring a laptop to France with them. Certain assignments such as projects and essays will need to be completed on a computer.
8. How can I prepare for the course? Can I begin working on my assignments prior to the course?
There will be a pre-course task sent to students to complete before the course begins.
9. Does the TEFL course recommend housing or arrange it?
There is a free accommodation finding service that the school offers where TEFL students are matched up with landlords who can assist students with finding somewhere to live.
10. What time should I arrive on the first day of class?
Arrive at 9:15 am on the first day of class and all students need to bring is a pen!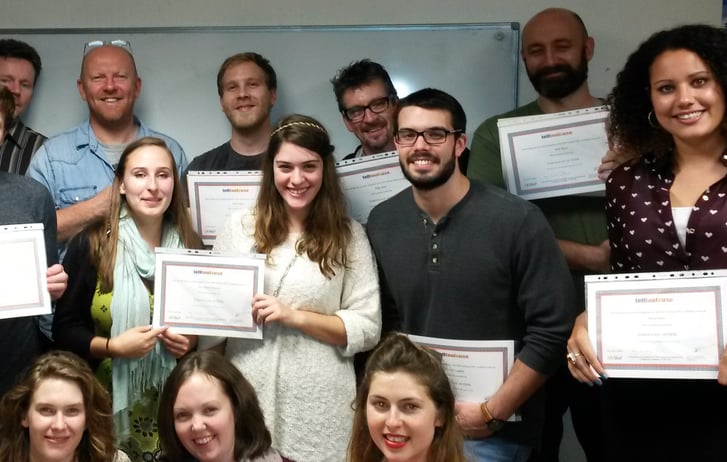 ---
Want to Learn More about TEFL Certification for Teaching English Abroad?
Your first step is to speak with expert advisor who will cover all of your options & questions. Contact International TEFL Academy now for a free brochure and to speak with an admissions advisor. You can also call us directly at 773-634-9900.
Related Resources: