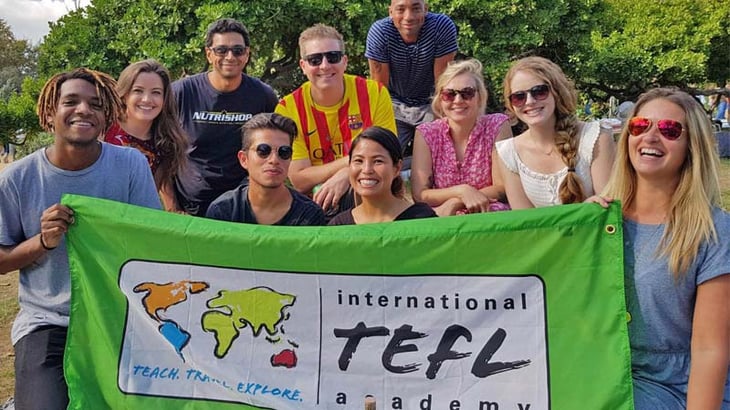 Tips & Resources for ITA Grads Returning Home from Teaching English Abroad
You've made it through your adventure teaching abroad and are preparing to move back home—congrats!
The moment you land back on home country soil, prepare to be a bit surprised about how you may feel and slightly disoriented. Reverse culture shock is real and life as you knew it at home will not be the same as when you left, but then again, neither are you!
While you were abroad, friends have gotten married, babies have been born, and your family has celebrated holidays without you. Politics have shifted, people have moved, and new stores have opened in your local strip mall.
Your identity has also inevitably changed during your time abroad and that may affect your attitudes, relationships, and feelings toward those back home. For Americans, you may notice the materialistic culture you are adapting back into, the higher speed pace of life, and a difference in the values and attitudes around you. You will miss being abroad, sometimes instantly.
Symptoms of reverse culture shock mirror that of the culture shock you experienced at some point abroad, and even times feel worse:
Frustration

Boredom

Feeling misunderstood

Feelings of loneliness, or homesickness for abroad

Negativity toward your home culture

Below are fours of the most common things you will likely notice or experience upon settling back home, as well as some helpful tips on how to deal with your re-entry:
1.

You'll discover quickly that people at home aren't really that interested in hearing about your time abroad

.
The things you want to talk about are different than what your friends want to catch up about. Discussions feel trivial and no one "gets" you anymore.
Tips:
Remember that frustration wave when things abroad felt hard and foreign? When culture shock was at its peak, you made it through and you will again!

Don't expect to instantly reconnect with friends or expect your family to immediately want to hear everything about your experience, it will be a process

Hop on Skype, WhatsApp, or Google Hangouts to reconnect with friends from abroad or plan your next adventure together

Join a local meetup that has natives of the country you were in so it bridges the gap of being home and being abroad

Head to your local library or bookstore and grab a novel or book on the country you miss and sink into that world again for a little bit each day
3. You're bored

and life isn't exciting without the constant adventure and newness

.
After gallivanting around a new city, country, and region of the world, everything at home feels stagnant and lame. You want to constantly be doing new things and pushing yourself out of your comfort zone.
Tips:
Find a local conversation group or language school where you can use your new language proficiency or take advanced language courses

Push yourself to choose a new activity each month that puts you out of your comfort zone again to learn something new

Going out on a long run or exercise is always helpful with bringing those endorphins back, especially if you're rocking out to your favorite music from abroad! Maybe you train for a marathon or join a new kickboxing class, mix it up.
4. Home doesn't feel like home anymore and you want to leave again.
You returned home but it's not where your heart is anymore and you are trying to figure out how to get on the next plane back abroad.
Tips:
Volunteer or get connected with non-native speakers in your community to keep your teaching skills fresh, or consider teaching English online.

Find cultural events in your area than can give you a dose of what you're missing abroad

Go out and eat at a restaurant in your area that serves the food you miss from abroad and bring friends with you

Give yourself time to readjust and embrace any of the emotions you feel—know that you will settle in again

Plan you next trip! Consider going abroad again and exploring a new country
For more advice, our alumna Nicola Rae shares a bit about her experience with reverse culture shock and you may enjoy reading the following books:
A true industry pro, Ashley brings more than 10 years of experience in international education to the ITA team. She studied abroad six times, and has traveled to more than 40 countries. All of her diverse experiences brought her to International TEFL Academy, where she is proud to help others work toward the wonderful adventure of teaching English abroad!
Want to Learn More About Teaching English Abroad?
Request a free brochure or call 773-634-9900 to speak with an expert advisor about all aspects of TEFL certification and teaching English abroad or online, including the hiring process, salaries, visas, TEFL class options, job placement assistance and more.