The "Perfect" TEFL Escape - Does it Exist?
Looking for the "Perfect" TEFL Escape?
Then Perhaps Teaching Abroad is Not for You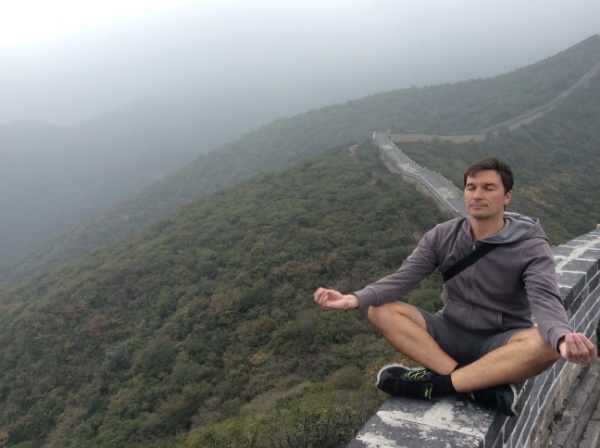 By Michael Kunik
I'm writing this article during a hotly contested US Presidential election cycle. At this moment, it seems like I hear a variation of this phrase, almost daily: "If (X-Candidate - Trump, Hillary or whoever) becomes the President, I'm totally leaving the country!"
I get it. Presidential elections here can be an emotional experience, and one way people vent their feelings around the idea of their candidate losing is by threatening leave for a place that will strongly align with their moral or political principles. Well, how many people actually end up following through on those threats? Essentially, no one. You know why?
Well, most of them probably never meant it in the first place, but the truth is that if you looking for the "perfect" escape - a paradise of milk and honey (but no bureaucracy!) - you'll never find it! It doesn't matter whether you are escaping an unfortunate political result or seeking an international adventure teaching English abroad. Nearly any country that you may consider moving to will force you to confront certain challenges and even unpleasant realities that can be a downright pain in the rear end. It's just the reality of moving abroad, or life in general, but that doesn't mean the endeavor is not worth undertaking - not at all.
If you are holding off on getting started with your TEFL Certification until you've found the perfect teaching market, you'll never go. If perfect is your goal, you probably won't find it.
However, if your goal is to have a genuinely authentic experience, living comfortably in a foreign culture that will broaden your horizons personally and professionally, then teaching abroad just might be "perfect" for you. At the end of the day, it all comes down to evaluating your wants vs. your needs and being broad-minded enough to take on the challenges of moving to a new country. Do that honestly, and this whole teaching abroad idea goes from fantasy to reality. Here are some examples of the types of challenges I am talking about from our list of the 10 hottest TEFL markets in the world.

Example 1) China
The Bad News:
Thinking of teaching English in China? The rumors are true! China is a communist country that will restrict your access to certain websites and search engines. Free speech certainly does not have the same meaning there as it might here in the U.S., Canada or Europe. This is a reality of living there that all teachers will have to come to terms with. I know what you are thinking: "How will I post my awesome travel photos on Facebook? I need to let my friends and family know how much fun I'm having!" Well, sometimes you won't be able t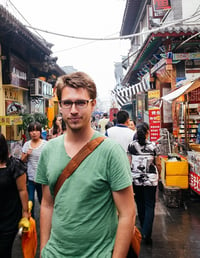 o. Yikes!! What to do? Actually Most English teachers in China will purchase a Virtual Private Network (VPN) to get around internet restrictions. It may not be ideal, but it is routine and provides an answer to a basic challenge that English teachers in China all confront upon arrival.
The Good News:
The job market for teaching English abroad in China is the largest in the world. Demand for English teachers in China is so high that schools hire year-round, and interviews are conducted in advance over the phone and via e-mail. In most cases, those who teach English in China will get their airfare reimbursed, and schools typically provide free housing for their teachers. Salaries are great, and most English teachers are able to save $500-$1,000 a month a month. There are thousands of English teachers in China, spread out over hundreds of cities. Asia is by many standards the safest region on Earth to live in. Chinese students are among the hardest working in the world, and teachers are treated like rock stars. In many respects, the red carpet will be rolled out for you! With the amount of money you are saving each month, you'll have amazing travel opportunities and lots of fun teacher colleagues to explore Asia with. Of course, China itself offers an opportunity the experience the history, culture & cuisine of one of the world's most ancient civilizations. Hard to beat that!
Read firsthand stories from ITA alumni to learn more about the challenges & rewards of teaching English in China.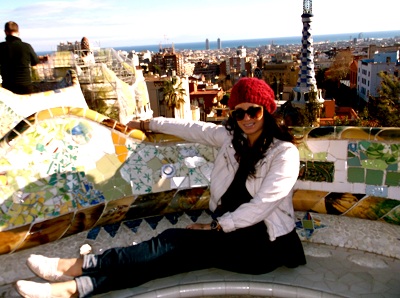 Example 2) Spain
The Bad News:
I taught English in Madrid, and I consider that to be the best year of my life, so far. That said, I'm not blind to the fact that there are serious matters to consider when thinking about moving there to teach. For teachers from The U.S. (like myself), it is very unlikely that you will be able to secure a work visa there. This means, you will have to work "under the table" on an expired tourist visa! Granted, thousands of US citizens do this each year, and it is absolutely the norm, but it is still technically illegally & something you'll really have to consider when thinking about moving to Spain. Another option would be to secure a student visa that will allow you to work part time. It's a great option, but there are real financial considerations to be made when thinking about going that route. That's all on top of the fact that you can't get a job in advance in Spain, and will have to interview in person during a peak hiring season!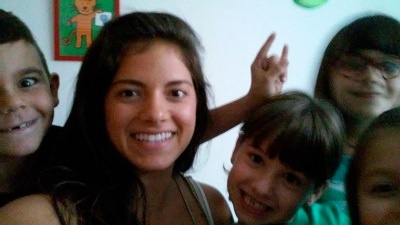 Read Michelle Palladini's Q&A for a firsthand perspective on teaching English in
Spain "under the table"
The Good News:
Spain is the most popular English teaching destination in Europe, and one of the most popular in the world! Teachers there typically only have to work about 20-25 hours per week, which earns them enough money to have a good apartment, access to healthy food, a very active social life, and regional travel opportunities. Cities like Madrid and Barcelona have thousands of English teachers living in them. These are people who are "crazy" globe-trekkers like yourself, and make great companions for exploring the city you live in, and the region surrounding you. I visited many famous Spanish destinations, and four other countries during my year living in Madrid. There are a few obstacles to overcome in order to make the transition to Spain, but experiencing the famously laid-back Spanish lifestyle is absolutely worth it.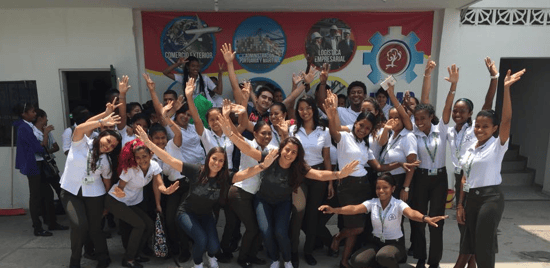 Example 3) Colombia
The Bad News:
Colombia is a TEFL job market that went from virtually non-existent 10 years ago, to one of the most booming destinations for English teachers in Latin America! But what about drug cartels & gang violence? Certainly back in the 1980s, many parts of Colombia were no-go zones for Americans & other foreigners (not to mention many locals). This is no longer the case. In fact, drug culture stereotypes are not only false, they are offensive, according to a recent CNN expose. Yet, the stereotype still persists.
Another challenge of teaching English in Colombia? Perhaps the biggest downside of teaching in Colombia is that TEFL teachers there typically can't save much money. Like Spain, teachers make plenty to live comfortably, and have plenty of cultural/travel experiences, but if you have major financial obligations to meet like credit card bills, or student loans, teaching English in Colombia will present a challenge.
The Good News:
Located along the equator at the northern end of South America, Colombia offers it all! English teachers there have access to a wide variety of experiences, from picturesque coffee plantations, Caribbean beaches, and magnificent jungles to dynamic cities, rich culture, and musical and culinary traditions that match any in the world. Colombia offers teachers the opportunity to be hired in advance of their arrival for public school positions, or move directly to the city that they choose and secure work with private language schools. Colombia not only offers access to some of the most diverse natural and urban experiences in the world, it's also a very affordable place to relocate to. The exchange rate from the U.S. dollar or other major currencies to the Colombian peso is usually very favorable, and flights from North America to Colombia can be quite affordable.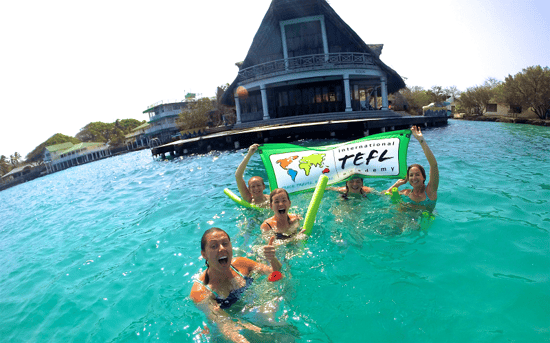 International TEFL Academy staff living it up in Colombia - 2016
The Moral of the Story:
Don't Let "Perfect" Be the Enemy of Your International Adventure of a Lifetime
"Perfect" doesn't exist. There is no flawless teaching market. However, there are thousands of teaching opportunities available around the world, this very moment, that will give you access to cultural and interpersonal experiences that will positively impact your life in a profound way. I've been where many of you are right now. I too had to weigh the pros and cons of TEFL Certification and taking the big leap of moving to another country. Sacrifices needed to be made for me to achieve this goal. Approaching this decision with an open mind, and realistic expectations, enabled me to make this idea a reality, just like it has for thousands of English teachers before me. Realizing my goal of living in a new culture, and experience the world as a local, rather than a tourist is the achievement I'm proudest of in my life so far. It is something that I'll certainly never regret, and neither will you.
Are You Interested in Teaching English Abroad?
These are just some of the many nations around the globe offering fantastic opportunities to live and teach English abroad. From Germany, Brazil and Costa Rica to Thailand, Japan and Poland, the choices are nearly endless.
Request a free brochure or call 773-634-9900 to speak with an expert advisor about all aspects of teaching English around the world, including TEFL certification, the hiring process, salaries, visas and more.
Related Articles:

About the Author - Michael Kunik: In 2009, I became TEFL Certified and moved to Madrid, Spain to teach English. Invariably, whenever asked how I feel about my time in Spain, my answer is the same: "Next to marrying my wife, choosing to move abroad was the best decision I have ever made in my life." My time in Madrid turned out to be the catalyst for many profoundly positive changes for me as an individual and a global citizen. I am extremely grateful to have had the opportunity to do so, and I am eager to help others as they plan to embark on their journeys abroad.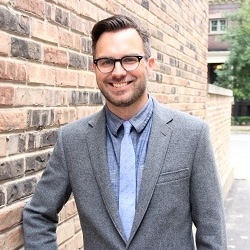 A Michigan native, Michael has more than 10 years of experience working in education, both teaching English abroad in Spain and teaching in the Chicago public school system. Michael holds a Master's Degree in Education from DePaul University and is one of ITA's most senior advisors, who has also published numerous articles about various aspects of TEFL. When asked about his experience in Spain, Michael invariably states that after marrying his wife, teaching abroad is the best decision he has ever made.
Want to Learn More About Teaching English Abroad?
Request a free brochure or call 773-634-9900 to speak with an expert advisor about all aspects of TEFL certification and teaching English abroad or online, including the hiring process, salaries, visas, TEFL class options, job placement assistance and more.