The Country That Changed My Life in My Late 20's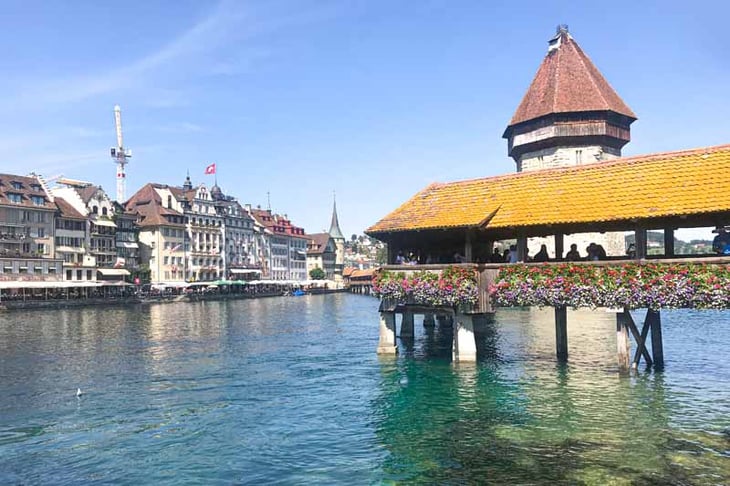 My first flight was at the age of three weeks, and from then on, my favorite place to be was patiently sitting at airports, people watching, and waiting for the announcement that our flight was ready to board. The hustle, bustle, and mystique of not knowing where these strangers were traveling to intrigued me immensely.
In my early-mid 20's, I spent most of my time teaching in US schools and bumming around Europe on my summers off. At the time, this seemed like an ideal setup. Doing what I loved during the year, having holidays off, and getting to travel for a few months and not work? Sure, it was, but as I left the comfort of my mid 20's and entered my late 20's, I began wondering what else I could see and what more there was to achieve and learn!
I'd Google international schools endlessly, yet, for some reason, this goal didn't seem reachable. At this point, I had worked in the same school, knew the same people, and watched the same kids grow up, for 5 years… In other words, I was fully sandwiched and immersed in my comfort zone, the condiments and dressings of life smothering me, and weighing me down! I was overdue for an adventure. So, how could I earn money abroad and see the world at the same time?
Almost two years ago, I told myself that no matter what, I would somehow get myself abroad working at an international school and traveling around Europe. Thus, began my journey of persistence and never-ending applications. When I researched international schools in Switzerland, I fell in love with what I saw and truly immersed myself in achieving this end goal.
Five months later, I touched down in Zurich and began my train journey to the small town I'd call home for the summer. To quote the famous Anthony Bourdain, "Travel changes you. As you move through this life and this world you change things slightly, you leave marks behind, however small. And in return, life - and travel - leaves marks on you. Most of the time, those marks - on your body or on your heart - are beautiful." From the moment I landed on the other side, I felt my comfort zone beginning to break apart, and my sense of adventure beginning to build. I was surrounded by new languages, a new environment, and a whole new sense of independence.
Yes, I'd traveled to more countries than most before the age of 10; however, this was my first real solo trip abroad, my first time teaching in this setting, and one of those rare moments when I was definitely feeling ALL the feels. Imagine falling asleep and waking up to your dream, this was exactly how I felt driving up to the impressive campus and seeing the pool, colorful buildings, and mountainous views. The sun kissed my face, strangers smiled, and I knew at that moment I had made the right decision. The comprehension that this was my life for the summer, mixed with the realization that I'd finally made it, felt indescribable.
During my time in Switzerland, I taught a group of amazing children and quickly learned that laughter was a shared language and comfort to all of us that summer. I lived in an apartment building with other teachers and students from all over the world, and spent my free weekends traveling around Switzerland and Italy! I believe traveling as a tourist is not as meaningful as fully immersing yourself in a new culture, and it wasn't until I decided to jump headfirst into the unknown, that I felt as though my outlook on the world, and myself, was beginning to change. Each day I was learning new traditions, languages, and jokes, from children all over the globe. I was seeing students unable to communicate linguistically, creating strong, lifelong friendships, and finding alternative ways to communicate despite the many challenges. Each morning I'd wake up to tiny lizards scurrying around campus, the laughter of the children in my dorm, and the sound of birds outside my window.
My time teaching in Switzerland truly changed me in my late 20's. I believe so many of us often feel "stuck." We've submerged ourselves so deep within our comfort zones, sometimes it seems impossible to break free. Often, we find the things that scare us the most, at the things that will change us for the better. From teaching abroad, I discovered that I was capable of anything I set my mind to and I was more than willing to step out of my "comfortable place." I thoroughly believe that if you have a dream, you want more than anything, you CAN achieve it. I met some amazing children, made life-long friends, and explored a beautiful country. I encourage ANYONE who is thinking about taking that leap to stop thinking and start doing! I took my TEFL course with International TEFL Academy completely online, and believe it has and will continue to open many doors for me. Although my time in Switzerland came to an end, knowing that I could do it once only encourages me to continue to follow my dreams, my heart, and that cheap airline ticket when it's calling!


Hayley is a 28-year-old teacher and part-time content creator. She was born in London, UK, and lived there for 12 years, until moving across the pond to the USA! In her free time, she loves working with kids, photography, and writing. It is her goal to travel to every continent and inspire others to do so also! She loves learning about different cultures, and has traveled to over 20 countries!
Want to Learn More About Teaching English Abroad & Online?
Request a free brochure or call 773-634-9900 to speak with an expert advisor about all aspects of TEFL certification and teaching English abroad or online, including the hiring process, salaries, visas, TEFL class options, job placement assistance and more.