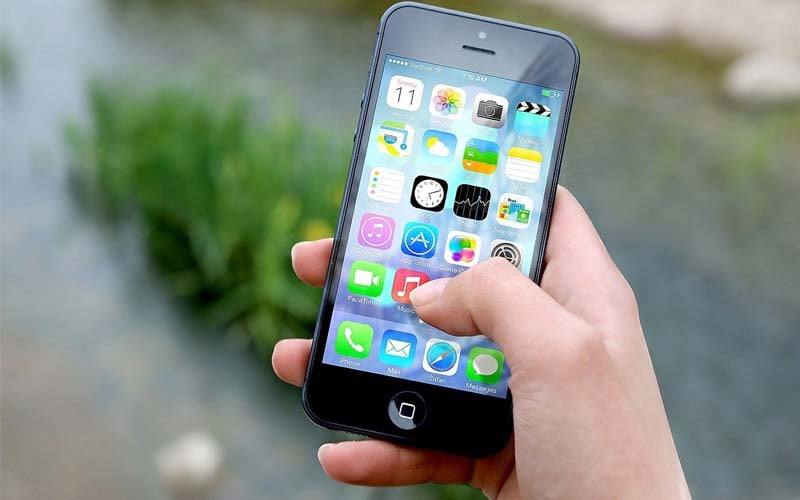 8 Mobile Apps You Need While Teaching English in South Korea
Written by: Rose Tepper
Last Updated: December 21, 2020
Excited to move abroad & teach English in South Korea? Fantastic! Not only is South Korea one of the hottest job markets on earth for teaching English abroad, but it is also one of the most technologically advanced countries in the world, where Internet access and mobile technology are even more advanced than in the United States. That means getting connected and using the right apps can be key to making the most of your life in this incredibly dynamic nation. So, here are some top phone apps to use while teaching English in South Korea...
1. KakaoTalk:
KakaoTalk is the messenger app in Korea. Koreans rarely ever send regular texts to each other. They will always communicate with you through this app. The app has some great features and can be downloaded by your family back home as well. You can call others through this app using WiFi and avoid international costs. The best thing about this app is the emoji selection. They have dedicated characters and tons of additional add-ons you can download for free or pay for. This is a must have for teaching in Korea

2. Kakao T
Kakao T stands for Kakao Taxi. When I was teaching in Korea, there was only a Korean version. Now they have an English version that I have heard is fairly easy to use. Waiving down a taxi late at night in some of the popular areas (Itaewon, Hongdae, Gangnam, etc.) can be nearly impossible. With this app you can request a taxi to your location and can stop stressing about walking to a less crowded area before being able to hail your ride. This is a very useful app to have while living in Korea.
3. Meetup
Meetup is a great app to have if you are interested in meeting new people. You can meet both local Koreans and other expats through this app. When I was teaching in Korea, I met almost all my friends through a meetup called "Beer and Cheer". There are plenty of groups for people with all types of interests and personalities. Some of the groups center around activities while others are focused on common hobby. This app is a great app to have if you are looking to make new friends.
4. Naver Map (

지도

)
Naver Map is going to be more accurate than google maps would be in Korea. However, the downside of this app is that it is all in Korean. If you are the type of individual who will learn or pick up some basic language while living abroad you should be able to work the app pretty easily. Ask a local to help you get the hang of it and with some practice you will be good to go! This app could prove useful when looking up directions to meet your friends or just exploring the city!
5. MangoPlate
Now this is not an app that I personally used while in Korea, but I have heard amazing things about it from my Korean and expat friends. It works internationally and you might have already used it in your home country. It allows you to find great restaurants when you have a specific craving for that local favorite or international cuisine! Depending on your eating habits this could be a great app to have in your pocket!

6. Naver Dictionary
Some type of dictionary or translator app will be essential when living abroad. Naver is a Korean company and gives you the option of multiple services. You can use this app as a dictionary, word translator, and website translator. It also has quizzes if you are trying to expand your vocabulary and want to study new words each day. I am sure it is just one of many apps that do a similar thing but if you are going to be living in Korea why not use the local Korean app? This is a great app for language assistance.
7. Seoul Subway
The Seoul Subway map was a life saver for me. I used it every day, multiple times a day. The subway system in Seoul is so extensive that it is really the only form of transportation you will need. You can get anywhere in the city and even to areas outside of the city. This app is intuitive and easy to use. It is in English but also includes the Korean names for each of the stops as well. It tells you how long your trip will take, how much it costs, the fastest route, the route with least transfers, etc. If you are living in Seoul this is a must have app. There are also comparable apps for other large cities in Korea including Busan.
8. WhatsApp
Most people are already familiar with WhatsApp. It is very common for travelers to utilize this text/call app when out of their home country to avoid international phone fees. However, if you can convince your family and friends to download KakaoTalk then you can essentially do the same thing while keeping all of your messaging in one app. For most international travel in general, this app is a must have.
Rose relocated from Portland, OR to join the ITA Student Affairs Team. Having traveled internationally from an early age, Rose jumped at the opportunity to help others get started on their own adventures. She studied in Spain and taught English for 2 years in Korea, where she became an avid fan of Korean baseball. Her previous experience as a recruiter and her passion for international education & travel makes her a great resource for ITA students during their job search.
Want to Learn More About Teaching English Abroad?
Request a free brochure or call 773-634-9900 to speak with an expert advisor about all aspects of TEFL certification and teaching English abroad or online, including the hiring process, salaries, visas, TEFL class options, job placement assistance and more.