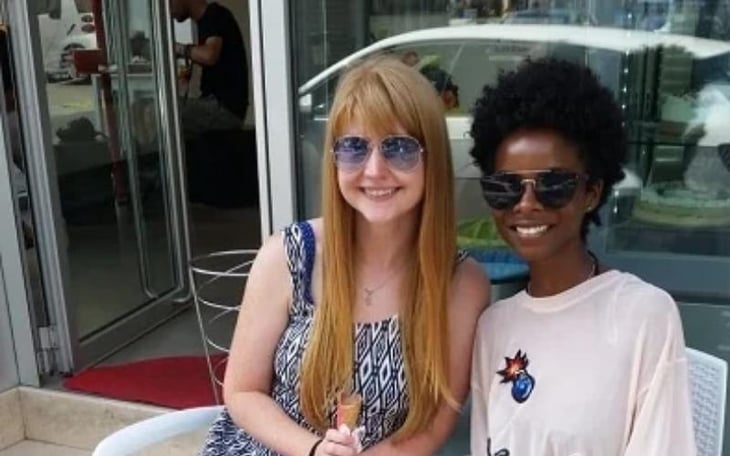 Thailand to Italy… What's next…?
Living abroad was only an idea, until it became reality, a vital part of who I am. It began with road trips with my friends in college; my friend was a recruiter for a university basketball team. We would pile into her car and hit the road, all accommodations paid for by the university. My best friend began working at the airport; flight benefits were at our fingertips. We traveled all over America and abroad. I became the friend who you call to go one a trip, never refusing. Then one day I found myself living in Thailand for two years and currently in Italy for the summer. "How did I get here?" I wonder to myself sometimes. It seems like an easy question, however getting here was unexpected.
I was a nursing student, in my second year, while I enjoyed, and still enjoy taking care of people I felt something was missing. I decided to take time from school. Later I went into fashion merchandising, a major change right? However I always loved fashion; it was a career that was international, fun, ever-changing, and impacts culture. I was happier, no longer spending time crying due to stress and exams. After graduating, I began looking into internships abroad. I had a desire to experience something new, fresh, and to immerse myself in a new culture. Months were spent looking for fashion programs and internships abroad; I couldn't afford $4,000 to work for free, so I accepted a position at a major retailer. Later, I took a position in management and moved into an apartment with my best friend.
One day sitting while sitting on the floor, in my room on the computer, I began searching "Teaching English in Japan"; there were numerous of websites to earn a TEFL certification. I spent hours researching different programs. I made the phone call to ITA and signed up for the next TEFL course. After talking to an ITA advisor, Thailand seemed to fit my laid back personality. Instantly I joined the Thailand Facebook group, the first posting I saw was for Ratchaburi, Thailand, I jumped at the opportunity, with out any knowledge as to where it was located in the country; I later found out it was two hours from Bangkok; that was enough for me. My lease was over the end of March; I arrived in Thailand May 3rd .
The first few weeks were filled with sleep and frustration from culture shock; being a vegetarian proved to be very difficult. My dad came with me to help me adjust; being the only daughter my parents didn't like the idea of me venturing off across the world on my own. I am forever grateful that he came with me; he made friends with my co-workers before I did. After he left, school started; I was in front of classrooms with fifty students, nervous, and trying to maintain composure. Turns out Thai students are hilarious and inquisitive. There was another teaching position open. I told a friend of mine, and she jumped at the opportunity, arriving in July. Having her with me changed my experience completely; someone to talk to who could relate to what you were experiencing makes a huge difference. The things that would upset us would seem insignificant to people at home.
Throughout the school year we bonded with our co-workers; we still keep in contact. During breaks we would play basketball with the students, those were the best time. We would go play pool together on the weekends. Life was great. Towards the end of the year, I hadn't yet decided what I would do next. The year in Thailand was supposed to be just that, a year in Thailand. We both ended up staying for another year.
My friend stayed in Ratchaburi, I moved further north to Phetchabun; I was six hours from Bangkok. I actually prefer being in the outskirts of a city like Bangkok; it was much more relaxing. In Phetchabun, the class sizes were smaller, they spoke English more fluently because I was teaching for the MEP (mini English program) department. I didn't have the same bond with my co-workers; however I was able to bond with my students, and others who weren't in the program. During lunch or breaks, I played basketball with a group of girls.
The culture of Thailand is very relaxed. I always felt safe, and although I received a lot of attention because I am a black woman, I never felt that my counterparts or the staff were treating me differently. I was able to travel both in Thailand as well as Southeast Asia. I remember the feelings of not having a care in the world, learning to let things go and to always take the good wherever I go. The people were always friendly and helpful, going out of their way to accommodate me. I remember missing the bus to Bangkok and one of the men who worked at the station took me on his motorbike to the next stop the bus would make. With the language barrier, I learned there are many ways to communicate. When I first arrived, the director of the English department told me it is best to not show how you feel; always smile. It was the best advice that I have been given. After leaving Thailand, I still try to maintain my composure, smile; don't let them see you sweat.
Returning to the U.S. was difficult, I knew it would be back to the hustle and bustle of American life. Instead of jumping back into work, I took time off to relax, adjust to the time and figure out what I would do next. A friend told me they needed tutors for the summer in Italy. She left Thailand to come to Italy in December and loves it so far. I decided to take the opportunity; I mean its Italy! I arrived in June; I love it and would definitely return. I live in Civitanova Marche with a wonderful family who make me feel like I am an extended family member. The culture is very relaxed; with tea time, families are able to have lunch together and relax before heading back to work. I live with the family I work for, tutoring their one-year-old daughter and four year old son. Adjusting to the culture was easy; I didn't experience culture shock as I did in Thailand. Italy is more expensive than the U.S.; I will travel at the end of my contract with some friends who are coming to visit.
From America, Thailand, Southeast Asia, back to America, & Italy, I find that anywhere can be home. As long as I don't get lost in the world around me, and I make time for myself, I still have that feeling I had in Thailand—not having a care in the world. Living in the States can be very stressful; since my travel abroad, I have learned to let things go. Maybe I will go to South America, who knows….
Charity Brooks is a fashion merchandising major who left working in property management to live and teach English in Thailand for one year and ended up staying for two. She is currently living in Italy. "What a turn life can take when you take a risk."
Want to Learn More About Teaching English Abroad?
Request a free brochure or call 773-634-9900 to speak with an expert advisor about all aspects of TEFL certification and teaching English abroad or online, including the hiring process, salaries, visas, TEFL class options, job placement assistance and more.