Chiang Mai, Thailand English Teaching Q&A with Melissa Landry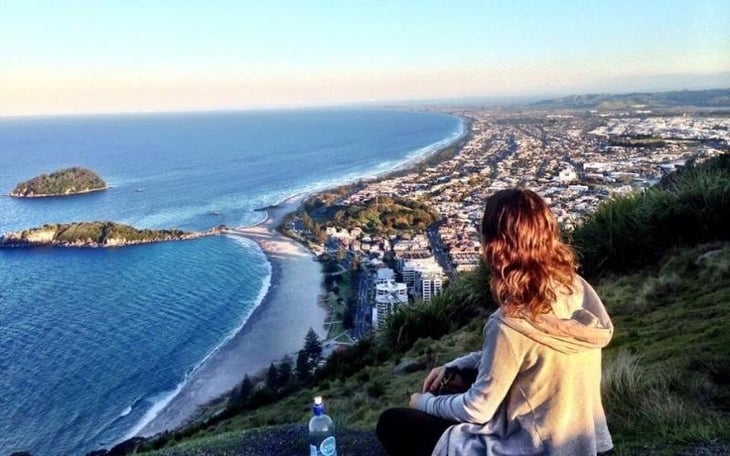 TELL US ABOUT YOURSELF

What is your citizenship?

United States

What city and state are you from?

Hammond, Louisiana

How old are you?

27

What is your education level and background?

Bachelor's degree
Have you traveled abroad in the past?
Some international travel with friends, family, business, etc.

If you have traveled abroad in the past, where have you been?
When I was younger I traveled with my family around the Caribbean and Mexico. Since I turned 18, I have backpacked Europe, studied abroad in China, traveled Costa Rica, Bali, Thailand, Laos, Vietnam, and Australia, lived in New Zealand, taught in Cambodia, and am currently living in Thailand.
If you have studied abroad in the past, where did you study?

Shanghai and Beijing, China

What sparked your interest in going to teach English abroad?

I have always had the desire to not just travel through countries but to be able to actually live in them. I wasn't ready to be stuck in a job at home, so after falling in love with living abroad in New Zealand for a year, I decided I wanted a job that allowed me to live and work in different parts of the world. I love kids and helping people, so I decided this would be the best job for me!

What were some of your concerns before teaching abroad?

Honestly, my biggest concern was not knowing anyone in the first country I taught in (Cambodia), but from the first day I entered the country meeting people was NEVER a problem! This was also true for me in my new city, Chiang Mai.

What did your friends and family think about you moving and teaching abroad?

Both my family and friends were very excited for me and have encouraged me all the way through!
TEFL CLASS INFORMATION
Why did you decide to get TEFL certified and choose International TEFL Academy?

With help from an old friend, I found ITA and after doing my own research, I knew I was making the right decision! I found that International TEFL Academy has a very good reputation all over the world, and I read so many good reviews from others. Once I signed up they were immediately very personable, helpful, and encouraging throughout the process!
How did you like the course?

I found the course to be a great guide for lesson planning and overall provided well-rounded information that's useful for teaching. The course booklet gave a lot of creative ideas for activities that I still use when teaching. The practicum (practice teaching) initially made me the most nervous but was actually the MOST helpful. Our instructors observed and provided us with tips and encouragement on how to better our lesson plans and classroom management.

How has your TEFL training helped you in your current teaching position?

Being able to put everything we were learning directly into practice through our practicum (practice teaching) during the course gave me the confidence that I now have in the classroom. I still use different strategies, skills, and activities that I learned in the course everyday in my class.

Which city and country did you decide to teach English in and why?

I decided to teach English in Thailand in the city of Chiang Mai. I researched and talked to teachers that already lived here and found only positive feedback about living and working here! I absolutely love it.
How long have you been in this country and how long do you plan to stay?

I have been here four months and plan to stay until next March.

What school, company, or program are you working for?

Little Stars Ambassador Bilingual School

During which months does your school typically hire?

The main months are April and October, but honestly there are always random openings available and a lot of other schools in Chiang Mai that hire year round.

Did you secure this position in advance of arriving?

No

How did you interview for this position?

In-person interview

What kind of visa did you enter on?

Tourist visa

Please explain the visa process that you went through.

I came in on a tourist visa. Once I started my job, they began helping me with the process of getting my work visa. I have had to leave the country a couple of times, but they helped explain everything to me and what exactly I would have to do. No need to worry, just make sure the school you work for agrees to help (as they should).

What are the qualifications that your school requires for teachers? Please check all that apply

- Bachelor's degree
- TEFL Certificate

What is the best way to apply?

In-person
Please include any application resources (website, email, etc.) or other information here:

If you join different Facebook groups like Teachers of Chiang Mai and Chiang Mai Expat Teachers, there are always people posting about positions hiring.


Tell us about your English teaching job!

SCHOOL: Little Stars ABS is nursery to K3 (about 5/6 years old). It is a bilingual school and this is the first year of their international program. I am an international teacher which means that my kids have English 90% of the time as opposed to 50%. I am their main teacher as they have reading, writing, math, science, alphabet, and phonics with me. Our school is pretty laid back, so I do follow a curriculum but I am allowed to teach using my own ideas and style. I love the personal relationship I get to have with my kids everyday, and the free time I have to better myself as a teacher! My days actually go by very fast, and I hardly ever have work to do at home.

WORK SCHEDULE: I am at school Monday-Friday from 8-5. However, I technically only teach three classes Monday/Wednesday/Friday and one on Tuesday/Thursday. During my other hours, I am able to lesson plan, help with projects for the school, substitute for other classes, help out with my kids during their other classes, observe other teachers, write reports and even love on the nursery babies!

VACATION: Thailand loves holidays. Almost every month has some random public holiday where we have time off of school, and the good thing is after your three month probation, you are paid for these holidays! Our school year is May-September with two weeks off in October, October-December (with two weeks off through Christmas and New Year) and the school year ends in March.

SALARY: My starting salary is 35,000 baht which is a little over $1,000 US.

SAVINGS: With this amount of money and with my lifestyle I can live comfortably and sometimes save some.

How did you find somewhere to live and what is it like? Do you have roommates?

In Thailand it is free to hire realtors who are happy to take you around to view different apartments depending on your preferences. I moved here with my boyfriend who works online, so we picked out an apartment that suits both our needs. We live in a one bedroom apartment with a separate kitchen/living room area and two floors down there is a pool, open office area, and gym. We live in a really nice part of the city that has tons of restaurants, malls, bars, and markets all within walking distance.

On a scale of 1 - 10 please rate your experience with this school. 8
COUNTRY INFORMATION -
Please explain the cultural aspects, public transportation, nightlife, social activities, food, expat community, dating scene, travel opportunities, etc...

CULTURAL ASPECTS: Thailand is an exciting country full of history, culture, beautiful mountainous areas and stunning beaches/islands. The people are so friendly and I have honestly never felt unsafe. Thai people are very respectful to their history, religion, and cultural traditions so it is important that you do your best to adapt to their culture and act respectfully.

PUBLIC TRANSPORTATION: I (and all of my teaching friends) rent motor scooters. Once you are comfortable driving, it is so much fun and in my opinion, the cheapest and most convenient way to get around! Other than that, there is uber, tuk tuks, and the most common transportation within the city is "red trucks," which are extremely cheap shared taxis that can take you anywhere.

NIGHTLIFE: The nightlife in Chiang Mai is fun, safe, and suitable to any type of personality in my opinion. There is something going on every night whether you like to chill or party all night! So many really cool bars all over the city.

SOCIAL ACTIVITIES: Whether you enjoy hiking, swimming, visiting temples, live entertainment, shopping around markets, or meeting for dinner and drinks, you won't get bored.

FOOD: There are SO many unique Western restaurants, delicious hole in the wall thai restaurants and street carts, and different foods to try at the markets! This is one of my favorite parts about Chiang Mai, and I would consider eating out to be one of the main social activities.

EXPAT COMMUNITY: Chiang Mai is said to have one of the biggest expat communities in SE Asia. I personally already knew two girls here from my TEFL course in Cambodia, but we expanded our group through meeting other expats while out and about on the weekends, at the schools we teach at, and also through Facebook groups. Some good Facebook groups to join are the ITA Thailand Alumni group, Teachers of Chiang Mai, Chiang Mai girls, and Chiang Mai Expat Teachers Group (also good places to find schools that are hiring).

TRAVEL: Chiang Mai is surrounded by places to see on the weekend that you can drive to or take really cheap buses. I would highly recommend Pai, Chiang Rai, and Doi Inthanon. You can also fly to south Thailand and you will be on the beautiful islands.
COUNTRY INFORMATION - MONEY
What are your monthly expenses?

RENT: The average price for an apartment is anywhere from 5,000-12,000 baht ($150-$350) depending on what kind of lifestyle you want. If you are paying on the high end most apartments have a pool and gym!

FOOD: Completely up to you! A typical Thai meal can be between 40-100 baht ($1-$3) and a Western meal is typically more around 100-250 baht ($3-$7). If you enjoy cooking, it is extremely cheap to buy a good amount of produce for the week from local markets for under $10.

SOCIAL ACTIVITIES: Because I save money during the week, on the weekends I like to treat myself. My friends and I will usually go out for drinks one night which can be up to 400 baht ($12). Also I enjoy eating at my favorite Western restaurants which can add up to maybe 500 baht ($15) a weekend at most. During the week I usually spend more time enjoying the free social activities like visiting markets and seeing live music.

TRANSPORTATION: I pay 2,500 baht ($70) a month to rent my bike and around 100 baht ($3) a week for gas.

PHONE: I bought a Thai sim card ($15 USD) and pay 200 baht ($6) for my plan which last me through the month.

TRAVEL: Just depends where you want to go. There are awesome popular destinations around Chiang Mai that you can take a really cheap bus or drive yourself for a weekend trip. If you want to fly further and plan ahead of time, you can find cheaper flights to neighboring countries or fly to the Thai islands for about 5000 baht round trip.

How would you describe your standard of living?

I live very comfortably and never lack anything I need. I know I could save more money if I wanted, but I enjoy taking advantage of everything Chiang Mai has to offer.

In your opinion, how much does someone need to earn in order to live comfortably?

Again, it depends on the kind of things you are into. If you are a social butterfly like me, I would say around 35,000 baht ($1000 USD) and above.
ADVICE FOR PROSPECTIVE ENGLISH TEACHERS
What advice would you give someone planning or considering teaching abroad? Would you recommend teaching in your country?

If you are already considering teaching abroad my advice is just do it! Stop wasting time worrying about the what ifs. Moving abroad was easily the best decision I've ever made. I worried so much before I moved to Cambodia (the first place I taught) and literally, not even two weeks after getting there, had already fallen in love with the country and culture, met people that I still consider lifelong friends, and found a job that I loved. I am thankful for everything about my experience good and bad.

Even if you find that it isn't for you, you will learn and grow so much for the better and be able to take back an irreplaceable experience that not many people will ever get to have. I have never met anyone who regretted even at least trying! Do your research before coming, but know the most important questions will be answered once you are actually here. PUT YOURSELF OUT THERE, take advantage of all the country has to offer and before you know it, it will feel like home!


Melissa is from Louisiana and studied abroad in China. She was eager to keep traveling after living abroad in New Zealand for a year, so then she got TEFL certified and moved to Chiang Mai, Thailand to teach English.
Want to Learn More About Teaching English Abroad & Online?
Request a free brochure or call 773-634-9900 to speak with an expert advisor about all aspects of TEFL certification and teaching English abroad or online, including the hiring process, salaries, visas, TEFL class options, job placement assistance and more.