Teaching English in Moscow, Russia: Alumni Q&A with Matthew Jakiel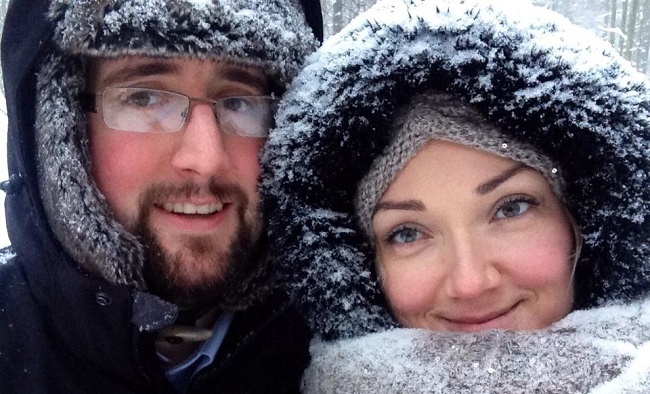 TELL US ABOUT YOURSELF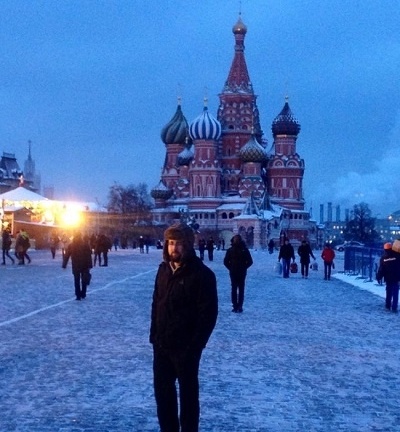 What is your citizenship?

United States

What city and state are you from?

Lancaster, PA

How old are you?

30

What is your education level and background?

Bachelor's degree
Have you traveled abroad in the past?
Never left the country
What sparked your interest in going to teach English abroad?

I looked at teaching English abroad as an excellent way to help finance my World travels and to hopefully develop my CV and career/life skills. I also wanted to meet all kinds of new and interesting people from all over the globe.

What were some of your concerns before teaching abroad?

I wasn't completely sure that the pay I would make would be enough for me to live comfortably. I also, was apprehensive about the fact that I would be in a land where I did not fluently speak the language and did not have any family, or close friends.

What did your friends and family think about you moving and teaching abroad?

It was a mixture of enthusiasm, support, apprehension, and uneasiness.
TEFL CLASS INFORMATION
Why did you decide to get TEFL certified and choose International TEFL Academy?

I decided to get TEFL certified so that I would better be able to secure an ESL teaching position overseas. I chose the TEFL Academy because it had a welcoming and positive website, was within my price range, and due to the great talk I had with an adviser there. I also really liked that it offered lifetime job support.
Which TEFL certification course did you take?

Online TEFL Course

How did you like the course?

Overall I really enjoyed the course and found it to be very useful and convenient for me. The instructors provided excellent feedback.

How has your TEFL training helped you in your current teaching position?

My TEFL training helped me lay a foundation and groundwork of ESL knowledge that I have been able to build off since becoming a teacher.

Which city and country did you decide to teach English in and why?

I decided to teach English in Russia in the city of Moscow. I have been fascinated with Russia and its culture/history for some time. It was also a country where I could line-up a work visa before arriving there, rather than being on a tourist visa like in much of Europe.
How long have you been in this country and how long do you plan to stay?

I have been in Russia for three years. However, I have been hired by a Chinese company and once I have my permit and visa, I will go there.

What school, company, or program are you working for?

Moscow State University Start2Study

During which months does your school typically hire?

August/September

Did you secure this position in advance of arriving?

No

How did you interview for this position?

In-Person Interview

What kind of visa did you enter on?

Work visa

Please explain the visa process that you went through.

I obtained a work visa through my previous employer.

What are the qualifications that your school requires for teachers? Please check all that apply

- Bachelor's degree
- TEFL Certification
- Native English speaker
What is the best way to apply?

In-person
Tell us about your English teaching job!

My work hours vary depending on demand. I teach adult students only. Vacation, pay and benefits are solid for Russia, and like with any job, you can save depending on your lifestyle.

How did you find somewhere to live and what is it like? Do you have roommates?

My wife is from Moscow and I live with her and our toddler daughter. I met her since arriving in Moscow.
COUNTRY INFORMATION - FUN!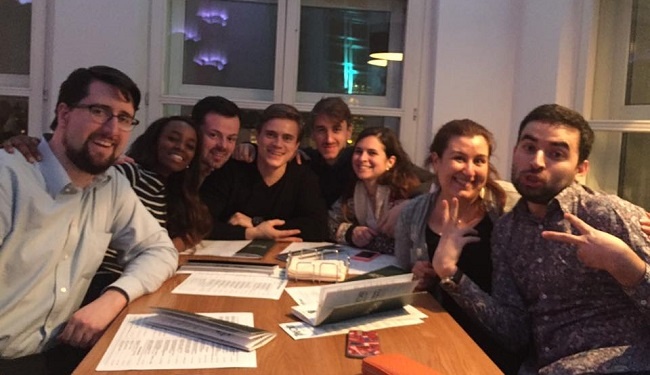 Please explain the cultural aspects, public transportation, nightlife, social activities, food, expat community, dating scene, travel opportunities, etc...

Its said that there are two Russias: Moscow and then the Rest. I would tend to agree with that. As I have lived in Moscow for the past three years, I will focus on it. Basically Moscow is a huge cosmopolitan city with all of the modern amenities one could ask for. The public transportation is excellent, especially the metro (subway) system which is fast, clean, affordable, and even in many stations beautiful in its architecture. As far as I'm concerned the nightlife is quite possibly the best of any city out there, and many clubs and bars run all night until 7 am. The dating scene is better if you are male, as women far outnumber men here. Mobile phones are pay as you go, affordable and generally have quality service. Internet is also very affordable in comparison to Western countries and is high speed and reliable. If you can handle long winters and periods with little to no sun, then Moscow may very well be the place for you. Just keep an open mind and you will have a great time!
COUNTRY INFORMATION - MONEY
What are your monthly expenses?

Rent: minimum as I live in our family apartment. Most people rent with one room mate and pay about $700/month now.
Food: Varies, but if we are dining-in more often, then about $400-500. Family of three.
Social Activities: Minimum now as it is mostly family time.
Transportation: About $40-$50/month for metro passes
Phone/High-Speed Internet: $50
Clothes: Varies based on demand, but you will need to invest a lot in not only winter clothing, but also wet/rainy weather clothes. Clothing is rather over-priced here.

How would you describe your standard of living?

Overall my standard of living is rather good other than the weather, which can wear on you over time. Getting out of Moscow from time to time is a must.

In your opinion, how much does someone need to earn in order to live comfortably?

If you are single, I would estimate that about $1,200-$1,500/ month will be more than enough. However, if you are big on partying, be prepared to take on extra private students to fund your fun.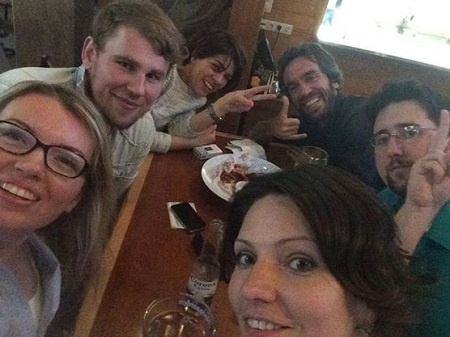 ADVICE FOR PROSPECTIVE ENGLISH TEACHERS
What advice would you give someone planning or considering teaching abroad? Would you recommend teaching in your country?

Research your country and make sure that you talk to Native English teachers at your prospective employer. If you are unsure of anything, always ask and never be afraid to back out if necessary. But, most of all keep an open mind and look at all of your experiences as part of the adventure.


Founded in 2010, International TEFL Academy is a world leader in TEFL certification for teaching English abroad & teaching English online. ITA offers accredited TEFL certification courses online & in 20+ locations worldwide and has received multiple awards & widespread recognition as one of the best TEFL schools in the world. ITA provides all students and graduates with lifetime job search guidance. ITA has certified more than 40,000 English teachers and our graduates are currently teaching in 80 countries worldwide.
Want to Learn More About Teaching English Abroad & Online?
Request a free brochure or call 773-634-9900 to speak with an expert advisor about all aspects of TEFL certification and teaching English abroad or online, including the hiring process, salaries, visas, TEFL class options, job placement assistance and more.