Guadalajara, Mexico English Teaching Q&A with Taylor Sands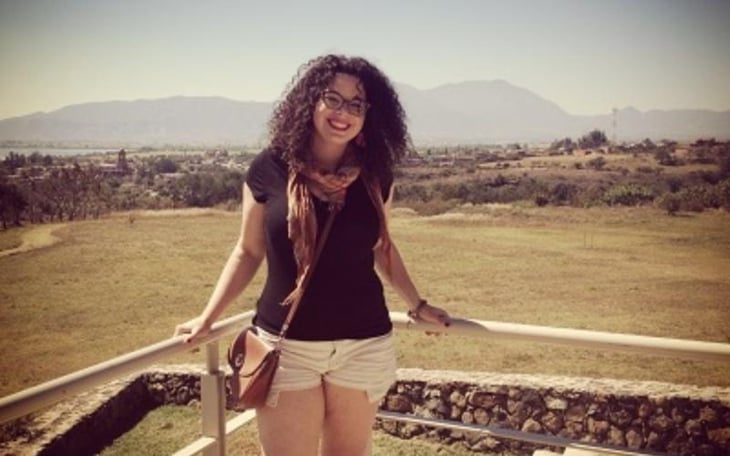 What is your citizenship?
United States
What city and state are you from?
Chicago, Illinois
How old are you?
25
What is your education level and background?
Bachelor's Degree
Have you traveled abroad in the past?
Some international travel with friends, family, business, etc.
If you have traveled abroad in the past, where have you been?
Mexico, France
What sparked your interest in going to teach English abroad?
I was unable to find a teaching job in Chicago, so I decided it was the perfect time to broaden my horizons.
What were some of your concerns before teaching English abroad?
I was worried about the language barrier and safety of course.
What did your friends and family think about you moving and teaching English abroad?
My parents were supportive, they have always told me to follow my dreams. My friends were a little more concerned and gave me lots of advice on how to stay safe.
TEFL CLASS INFORMATION
Why did you decide to get TEFL certified and choose International TEFL Academy?
I decided to get TEFL certified because it would open doors for me, teaching abroad. I chose International TEFL Academy because it was affordable and only a 20 minute train ride from my apartment.
Which TEFL certification course did you take?
How did you like the course?
I really enjoyed the course. I feel that the grammar section of the course really helped me prepare for teaching English grammar abroad. Also, I was give a ton of references for teaching grammar and I was exposed to a variety of excellent literature on the topic. I also liked that we were given an opportunity to teach actual students throughout the class.
How has your TEFL training helped you in your current teaching position?
My TEFL training has helped me because not only do I have that to draw on, but I have a community of people that I can ask for help and advice. When I first began my teaching position, I emailed my instructors from the TEFL course frequently asking for advice and for help planning my classes.
TEACHING ENGLISH ABROAD IN GUADALAJARA, MEXICO
Which city and country did you decide to teach English abroad in and why?
I decided to teach English in Guadalajara, Mexico. I decided to teach here because I really wanted to learn Spanish.
How long have you teaching English in Mexico and how long do you plan to stay?
I have been teaching English in Mexico for almost 7 months and I plan to stay for a year.
How did you secure your English teaching job in Mexico?
I found my job through the International TEFL Academy Mexico School Finder. I sent emails to almost every school on the list and waited for responses.
What school, company, or program are you working for?
How did you get your work visa for teaching English in Mexico? If you didn't get a work visa, please elaborate on working under the table without a work visa.
My school arranged to help me get my visa. They told me what to do every step of the way.
Tell us about your English teaching job in Mexico!
I teach Preschool/Kindergarten at the Vancouver Language Centre. I teach Monday-Friday from 7:30-2:30. I get two weeks paid vacation for Christmas and Easter. The pay is not much, I make less than $600 USD a month. I have had to supplement my income with other classes. I teach adults business English Monday-Thursday in the evenings. For this I earn $150MXN an hour. I am not able to save money.
How did you find somewhere to live and what is it like? Do you have roommates?
I found my apartment and my roommate online. I stayed at a hostel when I first arrived in Guadalajara and they recommended a website where I could look for a roommate. Most people have more than 5 roommates here, I got lucky.
COUNTRY INFORMATION - FUN!
Please explain the cultural aspects, public transportation, nightlife, social activities, food, expat community, dating scene, travel opportunities, etc. about your country:
-Cultural aspects: The city has tons of museums and historical sites to visit. A lot of the museums are free.
-Public transportation: The public transportation here is sort of a nightmare. There are lots of buses that run throughout the city, but there really is no guide to which bus goes where. And even if you find a bus, sometimes it takes an alternate route, but it is very cheap. And once you figure out what buses you need and where you can catch them, it is pretty easy.
-Nightlife: The nightlife in Guadalajara is amazing! There are bars and restaurants everywhere! There are two really popular places to go. The first is a street called Chapultepec, where you can get any kind of food you want. There are a good amount of bars and clubs. Also, there are more local and authentic bars and restaurants in downtown Guadalajara.
-Social activities: There are a lot of things to do in Guadalajara. When I first arrived I stayed at a hostel, and they are always having parties that include most of the international population in Guadalajara.
-Food: The food is amazing! Moving here has been worth it, just for the food alone. I have been introduced to a whole new cuisine. I thought I knew Mexican food, but nothing is like the amazing stuff I have had the privilege to try here in Guadalajara.
-Expat community: It is small and most of the people are European.
-Dating scene: It is very easy to meet people here and everyone is really friendly.
-Travel opportunities: If you are able there are a lot of places to visit and buses/planes can be cheap if you buy them at the right time. Guadalajara is about 40 minutes away from the famous town of Tequila where they make Tequila. It is also about 4 hours from Puerto Vallarta.
COUNTRY INFORMATION - MONEY
What are your monthly expenses?
-Rent/utilities: $2900 MXN includes gas monthly
-Food: $400-$500 MXN weekly
-Social activities: $300 MXN weekly
-Transportation: $100 MXN weekly
-Phone/communication: N/A Skype is gold!
-Travel: N/A
How would you describe your standard of living?
Good, I am able to buy food, live in a relatively comfortable place and enjoy the weekends.
In your opinion, how much does someone need to earn to live comfortably?
In order to live comfortably I would say anywhere between $10,000 MXN or more per month.
ADVICE FOR PROSPECTIVE TEACHERS IN MEXICO
What advice would you give someone planning or considering teaching abroad? Would you recommend teaching English in Mexico?
If you want to teach abroad, I say do your research! DO NOT just jump at the first job offer, take your time and review all your options before you make a decision. I would absolutely recommend teaching English in Mexico!! It is amazing and so worth it.
For more on Taylor's adventures, check out Taylor's Blog: http://curly---girl.tumblr.com
Taylor Sands is a 25 year old from Chicago, Illinois. She holds a BA in Urban Elementary Education from the University of Illinois at Chicago. She graduated with a BA and a type 03 certification in 2012, and followed that by earning her TEFL certification with International TEFL Academy in Chicago. She was working as a waitress at a popular Chicago restaurant when she decided to make the move to Mexico.
Want to Learn More About Teaching English Abroad & Online?
Request a free brochure or call 773-634-9900 to speak with an expert advisor about all aspects of TEFL certification and teaching English abroad or online, including the hiring process, salaries, visas, TEFL class options, job placement assistance and more.