Daegu, South Korea English Teaching Q and A with Nicole Caplan
TELL US ABOUT YOURSELF!
What is your citizenship?

United States
What city and state are you from?
Arlington heights, Illinois
How old are you?
23
What is your education level and background?
Bachelor's Degree
Have you traveled abroad in the past?
Studied abroad
If you have traveled abroad in the past, where have you been?
Italy, Canada
If you have studied abroad in the past, where did you study?
Barcelona, Spain
What sparked your interest in going to teach English abroad?
Since I studied abroad, I have been interested in seeing the world. Making money while travelling seemed to be the best option!
What were some of your concerns before teaching abroad?
I was concerned about being away from home for so long.
What did your friends and family think about you moving and teaching abroad?
My family was a bit confused at first because I hadn't told them I was thinking about it. Eventually they became really excited about it. I'm happy to say that all of my friends and family was really supportive!
TEFL CLASS INFORMATION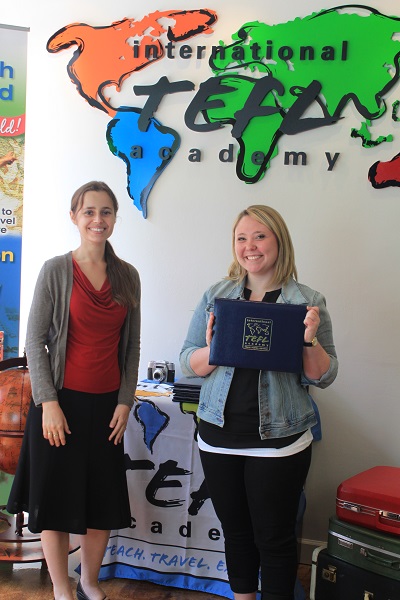 Why did you decide to get TEFL certified and choose International TEFL Academy?
- 1) I chose the International TEFL Academy for many reasons. For one, they had an actual classroom near where I lived.
- 2) I really liked the atmosphere when I went in to talk to an advisor.
- 3) They made me feel really comfortable to ask any questions.
Which TEFL certification course did you take?
How did you like the course?
I really loved the TEFL course in Chicago. The practicum (student teaching) was the most beneficial. It was good to have a little taste of what it would be like. The information and practice lessons we did and learned in class were really helpful, helped to get over the initial fears I had about teaching.
How has your TEFL training helped you in your current teaching position?
The training helped so much. I had a little taste of just how hard it initially was to teach someone who you can barely speak with.
TEACHING ABROAD IN DAEGU, SOUTH KOREA
Which city and country did you decide to teach English in and why?
I am teaching English in Daegu, South Korea.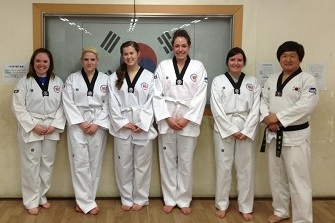 How long have you been in this country and how long do you plan to stay?
I've been here for 6 months. My contract is for a full year, I will hopefully be staying here for a second year.
How did you secure your English teaching job?
I went through the recruiter EduCon to work for EPIK.
What school, company, or program are you working for?
Gosan Middle School in Daegu. I am employed by EPIK.
How did you get your work visa? If you didn't get a work visa, please elaborate on working under the table without a work visa.
The program sponsors your E2 visa, it was very easy!
Tell us about your English teaching job!
Each teacher for EPIK has a different experience and can vary significantly. I teach about 18-20 classes each week. I teach 1st and 3rd grade in middle school which would be the equivalent of 7th and 9th grade in the U.S.
My first graders have co-ed classes while my third graders are separated by gender, so only boys and only girls classes. All of my classes have 40 students. It is difficult with so many kids in each class, trying to figure out activities is hard because there is not much room to move around in the class.
Vacation time is 8 days over summer break and 10 days in winter break. I will be going to Bali for my summer vacation for 13 days. We don't work on the public holidays which is nice to have a day off.
How did you find somewhere to live and what is it like? Do you have roommates?
I live in a one bedroom apartment. Through EPIK your school gives you a place to live. I really lucked out with my apartment. I am the first person to live in it, brand new! New appliances & clean. The only downside was that I had to buy everything to put in it. Pots, pans, kitchen utensils, extra furniture. That wasn't a problem but it was an unexpected cost I had not been preparing for.
COUNTRY INFORMATION - FUN!
Please explain the cultural aspects, public transportation, nightlife, social activities, food, expat community, dating scene, travel opportunities, etc. about your country: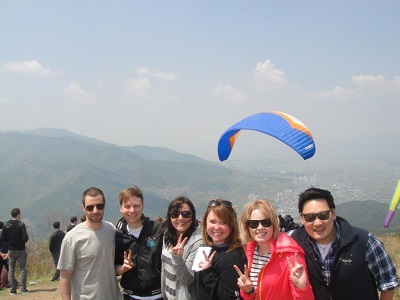 Expat community is HUGE in Korea. There are quite a lot of foreigners in my city so it's nice to know I'm not alone.
Public transportation is really great. Fast, easy, foreigner friendly (for the most part). It is so easy to get around the whole country with the KTX. It's fast, cheap, reliable, and efficient.
Cultural things: Koreans spit. Anywhere, anytime, and on anything. Outside, inside... doesn't matter. It's gross but there's nothing you can do about it. The food is great, a lot spicier then I thought it was going to be. School lunches are not the best but they are edible.
COUNTRY INFORMATION - MONEY
What are your monthly expenses?
Monthy Expenses:
40,000 won to landlord for internet, TV, and water.

80,000 won for cell phone

4,000-15,000 won for gas

4,000-15,000 won for electricity
Usually about 40,000 a month for transportation (taxi, subway, bus)
Food, it depends on what you eat. You can get a roll of kimbap for 1,500 won, bbq for 8,000 won. If you want western food, it's a little more, i'd say minimum of 5,000 won for anything.
How would you describe your standard of living?
I'm definitely living comfortably. I'm able to go out most nights, eat out, travel and save a little at the same time.
In your opinion, how much does someone need to earn in order to live comfortably?
It all depends on if you need to send money home or not. But I am living very comfortably on my 2.1 million won a month.
ADVICE FOR PROSPECTIVE TEACHERS IN SOUTH KOREA
What advice would you give someone planning or considering teaching abroad? Would you recommend teaching in your country?
Make sure your heart is in it before you go. If you have any hesitations, don't do it. I've seen a few people come over here just to leave shortly. Be open minded. You are in a new country with customs and a culture that is completely different then what you've known your whole life. If you are up for the challenge, it will be the most incredible experience you will ever have. Honestly, it is the best decision i've ever made.


For more on Nikki's expereinces, check out her blog: nikkiabroad.wordpress.com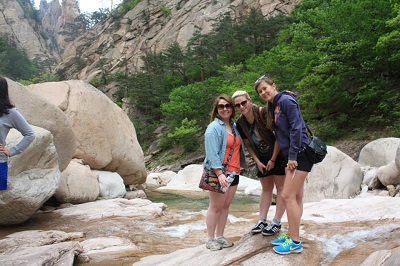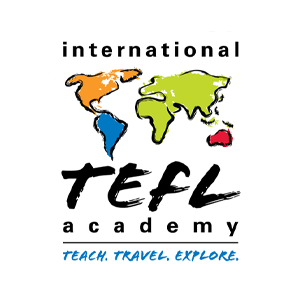 Founded in 2010, International TEFL Academy is a world leader in TEFL certification for teaching English abroad & teaching English online. ITA offers accredited TEFL certification classes online & in 25 locations worldwide and has received multiple awards & widespread recognition as one of the best TEFL schools in the world. ITA provides all students and graduates with lifetime job search guidance. ITA has certified more than 25,000 English teachers and our graduates are currently teaching in 80 countries worldwide.
Want to Learn More About Teaching English Abroad?
Request a free brochure or call 773-634-9900 to speak with an expert advisor about all aspects of TEFL certification and teaching English abroad or online, including the hiring process, salaries, visas, TEFL class options, job placement assistance and more.