non native english speaker
Teaching English in Nagoya, Japan: Alumni Q&A with Thomas Paeme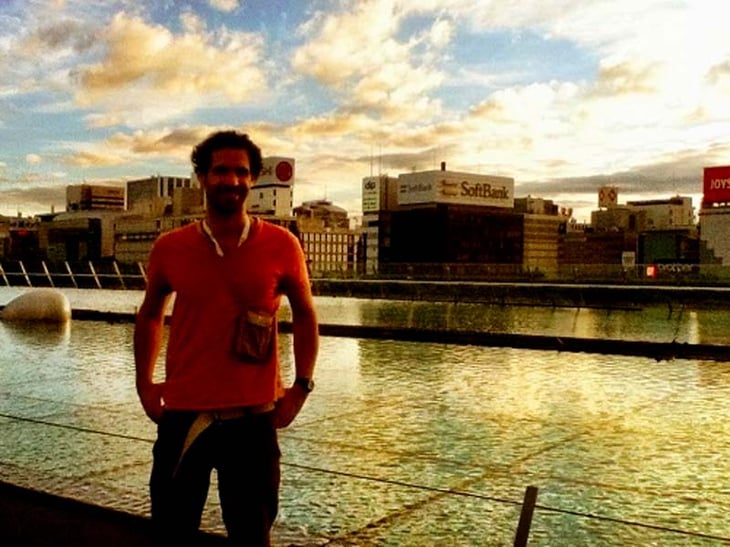 What is your citizenship?
Belgium.
What city and state are you from?
Leuven.
How old are you?
25.
What is your education level and background?
Master's Degree or Higher.
Have you traveled abroad in the past?
Voluntarily taught English abroad previously in Thailand and Cambodia.
If you have traveled abroad in the past, where have you been?
Thailand, Cambodia
What sparked your interest in going to teach English in Japan?
I volunteered in Thailand and Cambodia as an English teacher for about 3 months. This inspired me to chase my dream of becoming an English teacher. After coming back to Belgium I took an online TEFL course and at the moment I'm teaching English in Nagoya, Japan.
Why did you decide to get TEFL certified and choose International TEFL Academy?
I browsed the Internet and some online TEFL forums to find a good and renowned TEFL company. It didn't take long before noticing that International TEFL Academy was the best pick. It sure isn't the cheapest one, but it was definitely worth every penny.
Which TEFL certification course did you take?
Online TEFL Class.
How did you like the course?
The quality of the course was very high; I am very happy about the level of the syllabus, the teachers and the co-students. The fact that students have to comment on their peers' assignments adds to the high level of this course; you learn a lot from each other. Besides this I am very positive about my teacher. His comments were intelligent, constructive and very useful.
The tasks we got were extremely useful; they started off fairly easy but while our course progressed, the level of difficulty gradually went up as well.
Finally the practicum (student teaching) is so important because you really get the chance to put to use the skills and methods you studied during the course.
How has your TEFL training helped you in your current teaching position in Japan?
First of all it helped me enormously in finding a teaching position because as a non-native speaker it is harder to find a job.
Secondly I had the chance to study a lot of my peers' work; this gave me a lot of inspiration and I still use a lot of the games, activities and teaching methods that I learned during my online teaching course.
Which country did you decide to teach English in and why?
I choose to teach abroad in Japan.
How long have you been teaching English in Japan and how long do you plan to stay?
I have been in Japan for about 3 months and I'm planning to stay for 2 or 3 years.
How did you secure your English teaching job?
I applied to a job opening on Gaijinpot.
How did you get your work visa? If you didn't get a work visa, please elaborate on working under the table without a work visa.
I came to Japan on a Tourist visa and found a school that wanted to hire me; they sponsored my working visa. I just had to file in a lot of documents at the Immigration office of Nagoya and they changed my Tourist visa to a working visa.
Tell us about your English teaching job in Japan!
Full time position:
Hours: 40 working hours per week (about 20 hours of lessons and 20 hours of office work).
Salary: I earn 260,000 Yen per month (first year, increases next year depending on your efforts)
School Type: Private school
Students: From 15 years old until 50 years old
Vacation: One week in the winter and 1 week in summer.
How did you find somewhere to live and what is it like? Do you have roommates?
I found a company that deals with shared housing in Nagoya (http://s-h-nagoya.com/en/). I lived together with people from the Philippines, Germany, Taiwan, Japan and South Korea.
Please explain the cultural aspects, public transportation, nightlife, social activities, food, expat community, dating scene, travel opportunities, etc. about your country:
Culture: Japan has an enormous culture; here are some aspects I like very much. Japan's nature is astonishing and I still have a lot to discover. In Spring everyone awaits the come of the cherry blossoms (sakura). People gather around the trees and share picnics together. In Autumn a lot of people like to travel to the countryside to enjoy the wonderful colors of the trees. Besides this, Japan has so many different climates. In Okinawa one can enjoy subtropical temperatures, while in Hokaido people can enjoy snowfall from as early as Autumn.
Food: Japanese food is amazing. One of the first things I tried when coming to Japan was Sushi and now I'm addicted to it; it's truly amazing. Besides Sushi here are some of my favorite dishes: Ramen, fried rice and Japanese curry rice.
Public transportation: Subways in Japan are rather expensive, however when you find a job, your school will pay for all travel expenses. Although very expense, subways are extremely efficient. On most lines subways ride every 5 minutes. buses are a cheaper way of transport but they are so slow. There are a million red lights in Japan so you want to avoid using motor vehicles.
Nightlife: If you want to go out in Nagoya, Sakae is the place to be. You'll find a lot of bars and if u want to meet other foreign people, Sakae is usually the place where they hang out. Bars close rather early here (around midnight); clubs are another alternative. Most clubs have different stories where they'll play different music styles. Usually girls can get in for free before 8PM plus 2 free drinks. Guys have to pay around 2000 Yen and can get 4 free drinks.
Travel: When you're full time, traveling is hard since you have to work most of time. Your free days will usually fall on Sunday and Monday, so making two day trips to other cities, taking a hike into the mountains or going to one of the many hot springs in Japan is easily doable.
What are your monthly expenses?
Rent: Rent is rather expensive in Nagoya and in Japan in general. In a shared house I paid 52,000 Yen/month. This included electricity, gas and water charges. Besides this the house lord also covered garbage disposal, cleaning materials and the house was fully equipped (two refrigerators, two washing machines, space to dry your clothes, oven, all kitchen materials, etc.). Another advantage was the fact that you had to pay only one month's rent as guarantee instead of three months like when you want to rent an apartment. Besides the contract allows you to rent month per month, so you can basically leave whenever you want.
The disadvantage is that the room is incredibly small; around 7 square metres. There was a big kitchen, however only one stove with two spaces to put your frying pans on.
Food: When buying food, I definitely recommend going to the cheap supermarkets. You can save an enormous amount of money by doing this. It's also really important to compare prices; the brand 'Greatvalue', as the name implies, is the best in regards to price/quality. If you want to dine out, there are a lot of cheaper bar/restaurants where you can enjoy a great meal for around 2000 Yen or you can go to the special deal restaurants where you can eat a certain meal and drink as much as you want for 3000 Yen during 2 hours.
Social activities: Bars are rather expensive in Japan so if you want to drink I would suggest going to the bar/restaurants where you can find many nice deals as I described above. Besides this clubs are a good alternative. You can enter for 2000 Yen before 8PM plus get 4 drink tickets (value 2000 Yen). However after that it gets pretty expensive with 500 Yen per drink. You can also just invite people to your house/apartment and make pizza and drink beers together!
Transport: As mentioned before subway is expensive, however the school will pay for all the travel expenses you make while working. Other than that, buses are cheaper but way slower. Taxi's are affordable so what I would suggest is to buy a bicycle and start using your legs.
Communication: Since Japan has its own cellphone network, you are obliged to buy a phone unless you have a Smartphone. In that case a new Sim Card will do. In Japan almost everyone has a subscription, so Prepaid is not very big in Japan. Buying a monthly subscription would be the best plan.
How would you describe your standard of living?
Medium to high.
In your opinion, how much does someone need to earn in order to live comfortably?
170,000 Yen.
What advice would you give someone planning or considering teaching abroad? Would you recommend teaching English in Japan?
- Contact as many schools as possible and choose the one that fits you best.
- Learn the language, take some language courses.
- Try to be engaged in social activities so you can make some local/foreign friends.
- Find ways to save money (Example: I try to avoid buying small drinks in the vending machines, they are so expensive! Buy big bottles in the supermarket.)
- Travel as much as you can!
After volunteer-English-teaching in Cambodia and Thailand for three months, Thomas was inspired to chase his dream of becoming an English teacher. After returning home to Belgium, he took ITA's Online TEFL Course before moving to Nagoya, Japan to teach English to students at a private school ranging from 15-50 years of age.
Want to Learn More About Teaching English Abroad & Online?
Request a free brochure or call 773-634-9900 to speak with an expert advisor about all aspects of TEFL certification and teaching English abroad or online, including the hiring process, salaries, visas, TEFL class options, job placement assistance and more.
"I chose ITA for two reasons. First, it offers a top online TEFL course option. Second, I found the ITA student experience stories really authentic and motivating. Hearing their experiences made me feel comforted."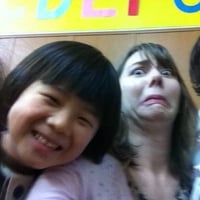 - Alexandra Eilinsfeld
Teaches English in Japan