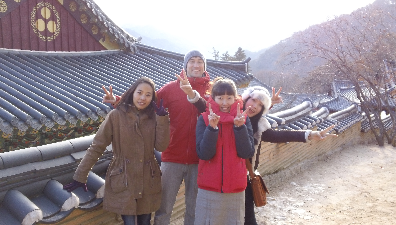 Teaching English Abroad: What's In It For You?
By: Tommy Joiner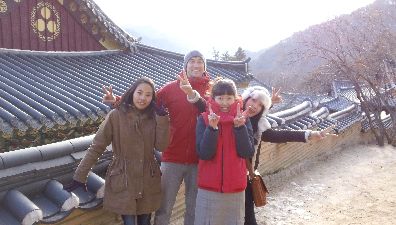 The single most important thing in the world is to lead a life that is truly fulfilling. In order to live a satisfying life, one must strive to add to his or her experiences in a way that is productive, both to the individual and also to those around that person. Teaching English abroad provides an opportunity for a person to redefine themselves and work towards achieving the life of their dreams. Whether you just graduated from college or are simply looking to change things up, teaching English abroad can help propel your life forward in a variety of ways.
Stuck in a job that I hated and wanting desperately to take my life in a new direction, I made the jump to teach English in South Korea last September and couldn't be more thrilled with the way things have turned out.
My top 3 reasons why I think teaching English abroad should be on everyone's bucket list.
1) Develop perspective. Traveling changes the way you look at things but living overseas for an extended period of time changes an individual in ways that are indescribable. For me, spiritual experiences like a visit to a historic Buddhist temple or something as simple as an extended conversation over lunch with one of my students regarding the history of Kimchi, have forever changed the way that I see the world. By teaching English abroad and gaining firsthand knowledge of how different societies function, you are able to develop empathy and begin to truly understand another culture. There is perhaps no better way to experience another country than by becoming a part of its academic system.
2) Enhance your life skills. There is no question that teaching English abroad improves one's communication and leadership skills. Skills such as these undoubtedly make people more valuable candidates for future employment and/or graduate school opportunities. Teaching, in general, is both essential to aid in the intellectual growth of human beings and it is also a skill that is transferable to a number of other professions.
I am challenged on a daily basis to create effective lesson plans and present learning material in a way that will keep the attention of my students. Working as an English teacher is a challenging and rewarding experience that allows a person the opportunity to help students lead successful lives while at the same time helping themselves to enhance their own future opportunities by adding to their skill set.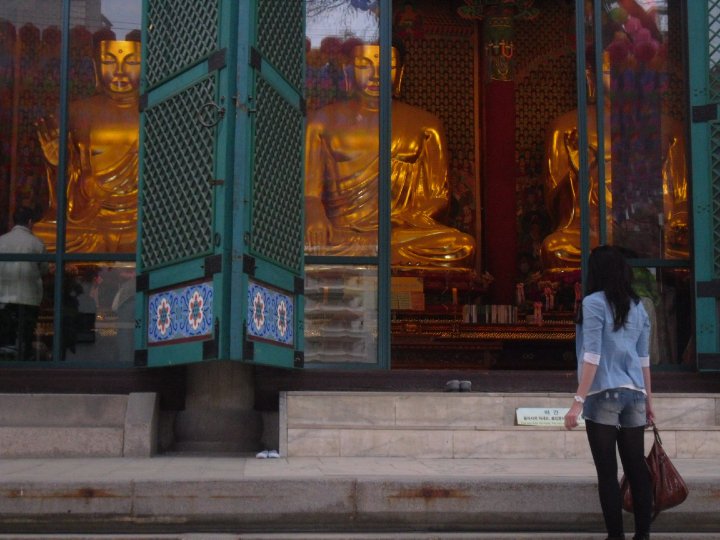 3) Make a difference. Teaching English abroad allows a person to be part of an environment where they can help students improve their own marketability and lead successful lives. I work with a number of Korean students to help prepare them for competitive internships and study abroad programs in places like the USA, UK, and Australia. Many of my students are extremely motivated to do well but sometimes they need a little extra help from me to get them to the next level. Most people would agree that the desire to succeed comes from within, but without the proper commitment and focus of a teacher, a student is unable to achieve his or her full potential. By teaching English abroad, an individual is able to help unlock their students' true capabilities.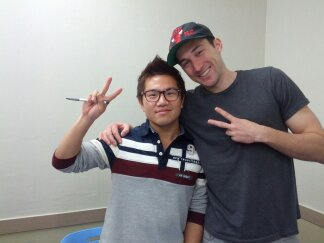 Teaching English abroad is the experience of a lifetime and the advantages of doing so far outweigh the disadvantages. Start now by taking the first step and getting in touch with an advisor from the International TEFL Academy. Obtaining your TEFL certification from an accredited institution like ITA is important and opens many doors for teaching opportunities overseas…it did for me.
So what are you waiting for?
Get out there.
Experience another culture, make yourself a more valuable candidate for your future endeavors, make a profound impact in the lives of people around the world, and work towards achieving the life of your dreams!
About the Author: Tommy Joiner is 26 years old from Carbondale, Colorado with a Bachelor of Arts degree in Economics from The Colorado College. Tommy spent four years working in sales after completing his undergraduate degree before deciding to change the trajectory of his life by taking an English teaching job in South Korea. Tommy currently resides in Masan, South Korea where he teaches English at a private language academy.
Founded in 2010, International TEFL Academy is a world leader in TEFL certification for teaching English abroad & teaching English online. ITA offers accredited TEFL certification classes online & in 25 locations worldwide and has received multiple awards & widespread recognition as one of the best TEFL schools in the world. ITA provides all students and graduates with lifetime job search guidance. ITA has certified more than 25,000 English teachers and our graduates are currently teaching in 80 countries worldwide.
Want to Learn More About Teaching English Abroad?
Request a free brochure or call 773-634-9900 to speak with an expert advisor about all aspects of TEFL certification and teaching English abroad or online, including the hiring process, salaries, visas, TEFL class options, job placement assistance and more.