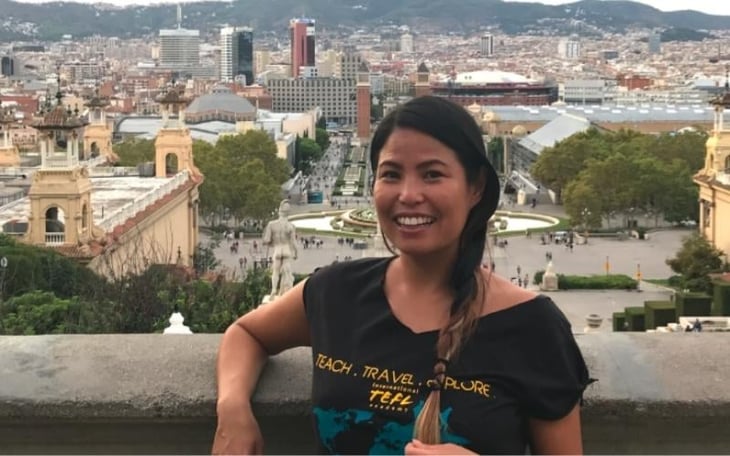 How My Plan B Turned into My Plan A: Teaching English in Barcelona
iving in Europe has been a goal of mine for many years. In January 2015 I really set my mind on it and started doing research and making plans to move. At the time I was seriously considering Vienna, I travelled there to do research, and talked to people about renting flats. I was still unsure of what to do for work. Finding and applying for jobs was more difficult than expected. I even considered getting a job in the US with a company that has offices in Europe then applying for a transfer. That would have taken much longer than I wanted.
Then in November of 2015 I was researching visas and came across a few programs to get TEFL certified to teach English abroad. The thought never crossed my mind. I then found the ITA program, talked to an advisor, and started the online program two weeks later. Teaching English would be a great way to network and have an income while looking for a more permanent job.
With the plan in mind, I set my move date for July 2016, moved the date up one month to June. While doing the practicum (live practice teaching) for my Online TEFL Class, I tutored at a language in Salt Lake City, Utah. That's when I was surprised at how much I enjoyed teaching. Sure, I still had a lot to learn about teaching and grammar. I was blown away at how fun it was to interact with the students. Not to mention how inspired I was by the students who came from all over the world to better their lives. It takes so much courage to make a big move to another country. Many of them did the same thing I did by moving to Barcelona.
Since living and working in Barcelona, the inspiration I receive from my students has not ended. Most of my students from last year have started classes with me again this year. They have become family to me. We often use topics that include sharing a lot of information about our childhoods and family. My students include a family and I have different classes with the mother, daughter, and son. I also work with a woman who set a goal when she turned 40 to learn English and her spare 2 hours a week of personal time she spends with me, and various students trying to achieve a higher level of English to pass an exam, run a business, or be more comfortable traveling. They are all incredibly inspiring and I never thought teaching would be as rewarding as it is. This was my Plan B but quickly turning into my Plan A and favorite option. I haven't even tried to look for a different job.
A lover of travel, especially to Europe, Kaci Tokumoto has always wanted to live abroad. Finally, she was able to fulfill her dream and moved to Barcelona, Spain, and became a teacher of English, finance, math, and marketing. "My spirit animal is probably a panda bear. Not for the obvious Asian reason but because they seem super laid back and like to enjoy life.'
Want to Learn More About Teaching English Abroad?
Request a free brochure or call 773-634-9900 to speak with an expert advisor about all aspects of TEFL certification and teaching English abroad or online, including the hiring process, salaries, visas, TEFL class options, job placement assistance and more.