Should You Extend Your 12-Month Contract for Teaching English Abroad?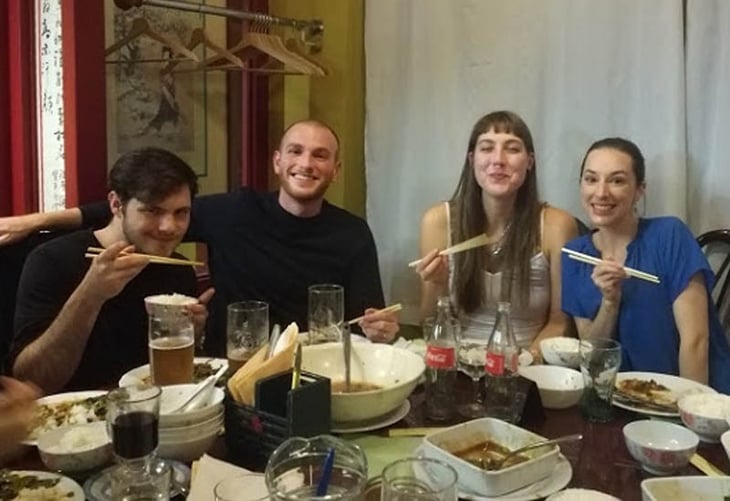 After I moved abroad, I realized my decision to stay in Prague, Czech Republic, for longer than a year was a bit different. From the dozens of expats and English teachers I've met, the majority decided to go back to their home country or move on to another location after a calendar school year, while just a small handful of people like myself stay put. We start the visa process to extend time, readjust our employment if necessary, and look around our social circles to find the few friends who aren't moving away at the end of the season. Now, it's been almost three years living and teaching in Prague. I have had all of this time to thrive and make this my home.
I decided to stay after one full school year (ten months living abroad), having fully adjusted to the everyday realities of living and working in this city. It was enough time to establish a routine and build friendships and community within the city. This was easy to do in Prague, in part because of the big community of TEFL teachers and a supportive expat community. Still, the reality is that your friends come and go with the semesters, some moving forward to another job and another country and others still moving back to their home. The revolving door of teachers means there are always people to meet, but also that your friends and colleagues are often leaving.
The longer I was here the more I felt able to choose a position that suited me and provided gratifying and enjoyable work. With the experience of interviewing at different schools, reorganizing private clients and school schedules, and getting additional experience teaching, each year I felt more comfortable maneuvering the job market. I became more capable of making good decisions to improve my quality of life and my source of income. I decided to change jobs a few times, realized my strengths and expectations in the market, and was able to choose my employer based on my own needs. Ultimately, I settled on an international preschool that I have been happily working at for the last year and a half.
Staying put in one city has also allowed a unique kind of social system. I've celebrated three birthdays here, three thanksgivings, one Christmas, and one fourth of July. Being away from my family and friends in the States was made much easier by my system of friends and connections that became stronger and more robust the longer I stayed. We learned to celebrate together, include each other, and opened our minds to different ways to celebrate holidays, events, and the everyday. This is especially important in terms of my Czech friends. Christmas is spent with other foreigner 'orphans' away from their families, or celebrated in a Czech home with a friend and their entire family, who despite sometimes not speaking the same language, welcome you with open arms. Alternatively, teaching a big group of international friends about Thanksgiving for three years is always rewarding and fun for everyone involved, with big potlucks, a variety of cuisines, and a mashup of different traditions and beliefs. Becoming involved in local holidays and traditions also becomes a regular thing to enjoy. For example, the yearly celebration of the end of winter, Čarodejnice, is celebrated around the country by lighting bonfires and burning wooden witches. Each year I had found different ways to celebrate this tradition in the spring and have built up a great understanding around the intention behind this holiday.
International TEFL Academy provided me not only with the initial support to get situated here, but kept me connected as an alumni with other teachers here and elsewhere. Through the alumni community, I answered questions (and asked some as well), met other ITA grads, participated in contests, and made good friends- after the first few months I lived here, a couple from my ITA Online course moved to Prague too, and we became great friends. I always knew that support from the beginning from the school would be available if I did decide to change locations and continue to teach English abroad. Additionally, I was so grateful for the opportunity to make a bit of extra money with the Alumni Awards by writing articles and submitting Q&A's.
After more than a year, the city itself becomes home and going around is second nature. Anything anyone is interested in is always happening in a capital city like Prague, whether its live music, gallery exhibitions, quiz nights, or festivals. The longer I've lived here, the more I have found things that I enjoy and want to be involved in. I am comfortable and confident getting involved and meeting new people, partially because of the length of time I've spent here. My Czech is passable after this time, and I feel like home.
Granted, choosing to stay for longer in one country has its shortcomings. Living here limits the time I can spend visiting friends and family in the states, a lengthy and expensive way away from the Czech Republic. Every year, visas need to be renewed, as well as working licenses that must be paid for. There are also new challenges the longer you stay, like filing taxes abroad, changing health insurance, and countless bureaucratic obligations. I make just enough to go cover my expenses and take weekend trips where I please, but not really enough to pay down my student debt or fly back to the states without ended up broke for a few months. I am always saying sad goodbyes, and missing my family that cannot come to visit.

Ultimately each of us will be able to judge how long they want to be from their home, or, what home means, and make the best decision based on that. I am headed back to the US after three years abroad, and will try again to make a home in this global world! The wonderful and beautiful thing about being able to travel is once we see what we are capable of, there is no holding us back. Whether a half a year or a lifetime, teaching abroad will be a terrific decision, and uniquely yours.
A graduate of International TEFL Academy, Emma Grace is a writer living and working as a preschool teacher in Prague. She moved to the Czech Republic three years ago immediately after graduating with a BA in Human Development from CSU San Marcos, and decided to stay. She is now moving to California to use her international experience to start a career in social services… maybe!
Want to Learn More About Teaching English Abroad & Online?
Request a free brochure or call 773-634-9900 to speak with an expert advisor about all aspects of TEFL certification and teaching English abroad or online, including the hiring process, salaries, visas, TEFL class options, job placement assistance and more.