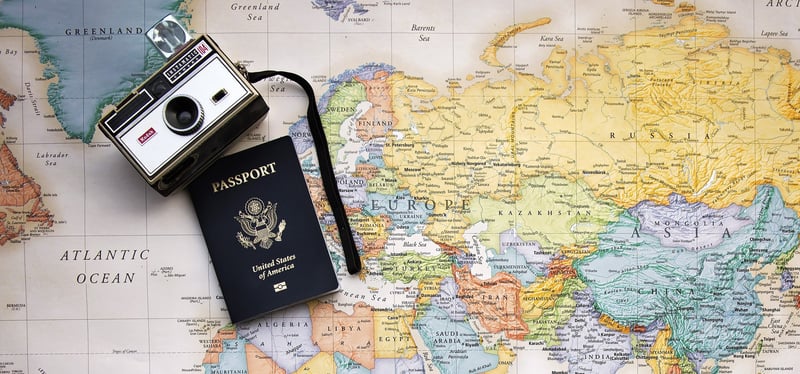 Visa Know How: Non-Immigrant B Visa for Teaching English in Thailand
Written by: Lynda Galea
Last Updated: November 30, 2020
Visas, Visas, Visas — The topic no one enjoys talking about yet the topic everyone needs to know a lot about. Our ITA Alumni Ambassadors have been in your shoes when it comes to visas. It's a foreign topic to most, no matter how experienced of a traveler you are. Our Alumni Ambassadors have been through the visa process firsthand and were tasked with walking us through the steps they took for their visa. Here we have Allison Schmitt talking us through her Thailand visa process...
What visa are you living and teaching on?
Non-Immigrant B Visa, referred to as "Non-B."
Where did you process your visa?
I entered Thailand with a two month tourist visa that I applied for in Boston, MA before I left. The consulate in Boston has same day processing for 60-day tourist visas. After entering, I then had to extend the tourist visa for one more month while I finished gathering paperwork for my visa run to Vientiane, Laos.
You can go yourself and get the Non-B processed but there are tons of services that will have all-inclusive visa runs for about $200, this includes a van trip in Laos, fast track lines at the border, hotel for the night, all three meals, and your visa processing fees. I am a firm believer in "there is a reason people have these jobs" and while there are plenty of blogs about how to do a visa run on your own, it takes off a lot of the pressure to have someone else do it for you.
What documents did you need to get your visa?
As found on the Immigration website:
Foreigners who wish to work in Thailand must provide the following documents:
Passport or travel document with validity of not less than 6 months.

Completed visa application form.

Recent passport-sized photograph (bring at least 10, they need so many)

Letter of acceptance from employing institute or school in Thailand.

Letter of approval from government agencies such as the Office of the

Private

Education Commission, the Office of the Basic Education Commission

Evidence of educational qualification such as diplomas or teaching certificates.

School license or business registration, list of shareholders and school profile.

Applicant's resume.

Police certificate verifying that applicant has no criminal record or equivalents or letter issued by authorized agencies in applicant's country.
In italics are the documents your school will need to supply you with or help you obtain.
Personally, I made sure to have two copies of everything in my binder before I left for my visa run. In addition to those documents, I also had to make a trip to the US Embassy for an affidavit because my passport has my middle initial, while my undergraduate diploma has my full middle name. Little things like that can mess up your whole application process. It is really good to have a school that is supportive during the visa process.
Where did you get your required documents from?
Most of the documents you will already have: your diploma, TEFL certificate, resume, etc. Those you will simply need to make copies of. The letters and police certificate are a little more challenging because you have to rely on other people to get you what you need. I'm going to say it at least 8 more times in this post, find a school with good visa support. My school supplied me with all the letters I needed, told me exactly what they needed from me in order to get the visa process moving, and set up appointments for my police certificate.
Please outline the steps involved in getting your visa documents:
First, my school needed all of the documents I needed to supply: my passport, diploma, the affidavit, etc., in order to get the letter from the education commission.
Second, they scheduled my police clearance. I came with an FBI background check but they still needed one done by the Bangkok police.
Third, the school made copies of all my documents, their letter, the education commission letter, and background check and gave me a pack to give to the visa company.
Did any of your documents need to get notarized, apostilled or authenticated?
I had to make a trip to the American Embassy to get a notarized affidavit for my undergraduate diploma because my passport had only my middle initial and my diploma has my full middle name.
Be flexible during the visa process. I didn't have much of an issue with my documents but I know other teachers who have had to jump around to many different government offices.
I also had to go get a police background check. I came to Thailand with a full FBI background check but they didn't use it. I see lots of questions about whether to get a background check before coming, while it's up to you, you'll have to get one here so it might not be worth it.
How many copies of each document did you need?
You only need one for the process but I brought two of everything just incase.
Where did you send your documents?
I didn't have to send them anywhere, I had to bring them and physically hand them to the visa company.
The whole visa run process is a little confusing - You get to the immigration office (in my case, in Lao), they call your number, you hand them your documents, they check that it's all there, and then you leave until the next day when you go back in to pick up your passport with a visa attached to it.
I have no idea what they do in that time but the next day I had a Non-B and was headed back to Bangkok. You do have to leave your passport with them overnight which stressed me out a lot but it turned out fine!
What were your total visa fees? Were they covered or reimbursed by your school?
I think in all, between the extended tourist visa I got before leaving the states all the way to now with my Non-B and work permit, I paid about $300 and my school reimbursed just about half of all my fees.
How long did it take to receive your visa?
The entire process from getting my extended tourist visa to arrive in Bangkok to now being a legal Thailand employee took four months.
The actual visa run is about 48 hours; you take a night bus to the border, spend the morning at immigration, the rest of the day relaxing, and then you go pick up your passport the next day, hop in the van and drive through the night home.
How long is your visa valid?
I received my non-B in November 2017 and had to go in February 2018 to extend it, but it is now good until the end of December 2018.
However, in order to leave the country you need to get a multiple reentry visa. Your Non-B is only good for one entry. If you leave the country without a multiple reentry, you will have to restart the whole process and reapply for your Non-B and work permit. You can get a multiple reentry at immigration or the airport.
Can you renew your visa? If so, do you know the process to renew it?
My visa will need to be renewed again in December 2018 but as long as I am working for the same company, it is a simple trip to the immigration office and $45.
If you change jobs or companies, you have to cancel your visa and work permit and start the process all over again.
Are there any restrictions to your visa?
Thailand is an interesting place. There are a lot of rules in place but not a ton of oversite. I can technically only work 40 hours a week and only have one job. In reality, I've worked 50 hour weeks when we have professional development over the weekend, and there are plenty of people who get second jobs at tutors or tour guides.
---
Want to Learn More about Teaching English Abroad?
If you are excited about teaching English from either the comfort of your own home or anywhere in the world, contact us about TEFL certification options and get ready for a great adventure!
Related Resources: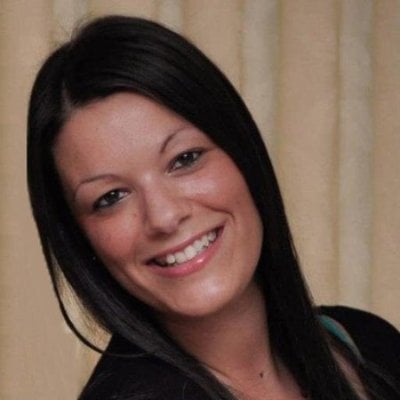 An accomplished traveler (she's visited 40 countries!), Lynda hails from Melbourne, Australia. Since she joined ITA in 2017, Lynda has become a primary expert on the field of teaching English online. Not only has she published numerous articles on the topic herself, but she has worked with International TEFL Academy alumni around the world to produce an entire library of information and content about teaching English online. Lynda also serves as a primary organizer of ITA's ground-breaking Teach Abroad Film Festival.
Want to Learn More About Teaching English Abroad?
Request a free brochure or call 773-634-9900 to speak with an expert advisor about all aspects of TEFL certification and teaching English abroad or online, including the hiring process, salaries, visas, TEFL class options, job placement assistance and more.