TEFL job
Do I Need a Passport to Teach English Abroad & How Can I Get One?
Yes. To be granted entry into a foreign country, you must have a passport valid typically for at least 6 months after your entry into that country, and in some cases you may not be allowed entry into your destination country, or issued an entry visa, without holding a passport that will be valid for a full year. For extended travel and teaching English abroad, we recommend that you travel on a passport with at least 2 years of validity remaining. If you have any questions, you should contact the local consulate for the country you intend to travel to.
Where and how can I get a new passport or an extension to my old one?
U.S. Citizens
U.S. citizens can apply by mail or in-person, typically at major U.S. Post Office locations (check http://www.usps.com for locations.) If you are overseas (not in your home country), new passports can be obtained at the nearest U.S. Embassy or Consulate.
Detailed information about applying for a U.S. passport can be found at the U.S. State Department's Passport web page.
In the United States, processing a passport can take six weeks to three months. It is possible to have your passport rushed; however this can entail additional costs of up to $100 or more.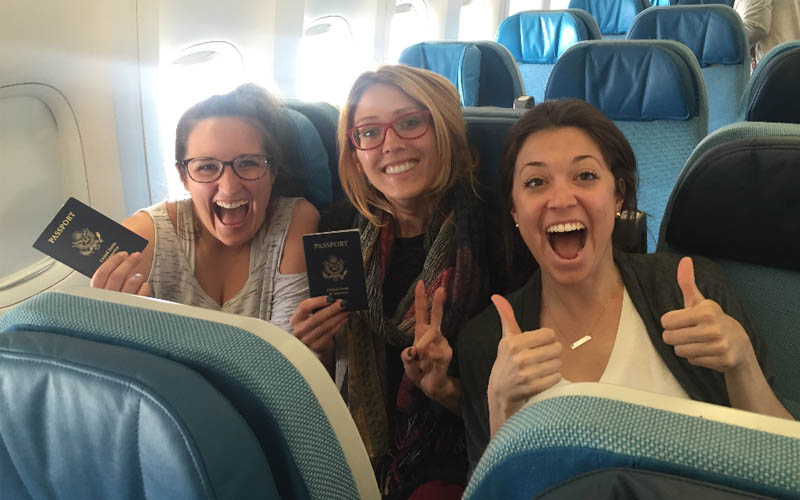 Canadians
Citizens of Canada can check the Passport Canada Website for step-by-step instructions for how to obtaining a passport in their home country or abroad.
Australians
Australian can visit the Foreign Ministry's Passport Page to learn how to apply for or renew a passport.
New Zealanders
Citizens of New Zealand can visit the Department of Internal Affairs Passport Website to learn how to apply for or renew a passport.
U.K. Citizens
Visit the Home Office's Passport Identity and Passport Service Website to learn how to apply for a new passport.
Other Nationalities
Check the website for your ministry of foreign affairs or just use Google to ask where and how you can get a new or renewed passport for your nation.
Founded in 2010, International TEFL Academy is a world leader in TEFL certification for teaching English abroad & teaching English online. ITA offers accredited TEFL certification courses online & in 20+ locations worldwide and has received multiple awards & widespread recognition as one of the best TEFL schools in the world. ITA provides all students and graduates with lifetime job search guidance. ITA has certified more than 40,000 English teachers and our graduates are currently teaching in 80 countries worldwide.
Want to Learn More About Teaching English Abroad & Online?
Request a free brochure or call 773-634-9900 to speak with an expert advisor about all aspects of TEFL certification and teaching English abroad or online, including the hiring process, salaries, visas, TEFL class options, job placement assistance and more.