Heart and Seoul - Teaching English in South Korea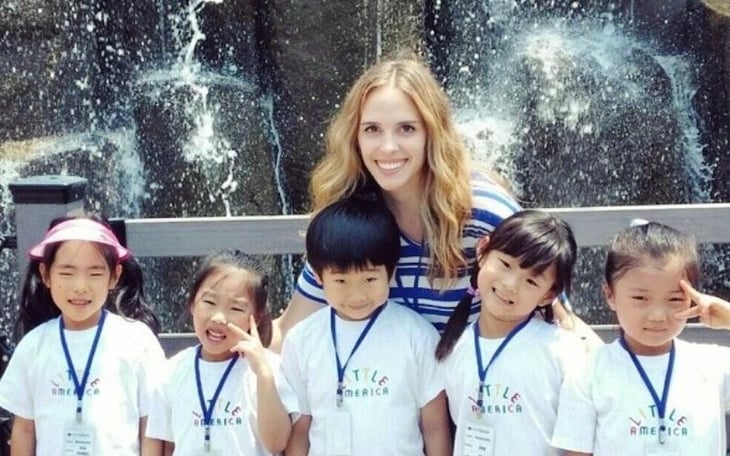 When you first start telling people you want to teach English in South Korea, the most common question you may hear is "North or South?" Once you move past the ignorance, or people just trying to be funny, you are more likely to hear "Why?"
You know, that's a good question.
Why on earth would you want to leave the comfort and familiarity of your home to pursue a job in a country most likely very different from your own?

Why would you want to leave your family and friends to start a new life alone in unfamiliar surroundings?


Why would you intentionally cause yourself to stress over performing simple daily tasks in a strange language?

Why? Why? Why? I'll tell you why.
You will gain insight and appreciation for a country and culture that differ from yours.

You will develop a stronger understanding of who you are.

You will learn your strengths and weaknesses, finding that you are stronger than you ever knew, and that your weaknesses are a new challenge to overcome.


You will forge deep relationships with students, co-workers, and others you meet along the way.
These probably aren't the reasons you initially choose Korea (money!), and these weren't the reasons I initially chose Korea (money!). These are the reasons I chose to go back to Korea.
I first arrived to teach in Korea in February of 2014. I didn't have a TEFL certification or a degree in teaching. I was a history and sociology major who had been working in insurance at a hospital for the past two and a half years. Aside from my fourteen years of babysitting experience, I had nothing but my charms to recommend me. The first few months were hard, and I had a lot to learn. I didn't learn how to write a lesson plan until I had been teaching for five months.
Don't ask me how my students ever learned anything.


When I decided that I eventually would want to teach outside of Korea, I started intensely researching TEFL programs and found International TEFL Academy to be the best option for me. Since I had to go back to the States for a few months anyway, I decided to do the four-week intensive TEFL course in Chicago.
It was one of the most challenging and rewarding experiences I have had. I learned so much in those four weeks and was excited to put that learning to good use.

I have been back in Korea for over two months now, and I would be lying if I said I didn't ever question my decision to come back. I questioned my decision all the way up to walking through immigration in Incheon Airport. But upon my return, I was greeted with so much love and excitement from fellow teachers and students that I knew I had made the right decision.
I have missed my friends, the food, the internet (fastest in the world and seriously everywhere), the food, my students, the food, the amazing subway system… oh! and the food. Did I mention the food?
But most of all, I have missed teaching. Sure it's frustrating when a student spills a full cup of blue paint all over something I worked hard to make perfect. Yes, it's exhausting giving up my planning time to give one-on-one help to a struggling student. Absolutely, there are moments where I want to rip out my hair and scream. Definitely, there are times I question whether or not I can really do this. But then, there is a glimmer of hope…

Nothing beats the joy I feel when struggling students finally grasp the topic.
Nothing beats seeing previously apathetic students become excited about learning.

Nothing beats having students' faces light up when you walk in the room.

Nothing beats having students write letters telling you they love learning English with you.

Nothing beats watching your students gain confidence and grow in their abilities.

Nothing beats knowing that you are making an impact in the lives of others.

In short, nothing beats teaching.
These students have taught me so much about myself. They have shown me where I fall short, and they have shown me love and grace through my shortcomings.
Teaching isn't something I ever saw myself doing, and now I can't see myself doing anything else.
Elizabeth Feyh is 27 from Lewisburg, WV with a BA in Social Sciences from Florida State University in 2010. She was a jack of all trades with no future aspirations before deciding to fly off to Bucheon, South Korea, to teach English.
Want to Learn More About Teaching English Abroad & Online?
Request a free brochure or call 773-634-9900 to speak with an expert advisor about all aspects of TEFL certification and teaching English abroad or online, including the hiring process, salaries, visas, TEFL class options, job placement assistance and more.