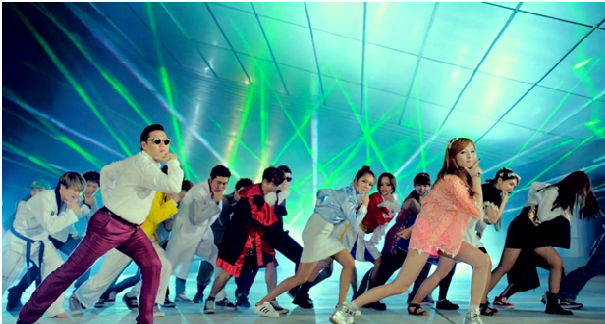 Gangnam Style - Teach English in Korea & Check it Out for Yourself!
By Gabriela Fernandez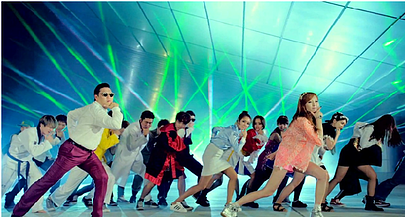 Want to live in one of the hottest centers of pop culture in the world?


Can you see yourself hanging out at world class nightclubs and dancing to the hottest K-pop music in Asia?


Do you want to live and work in one of the most cosmopolitan cities on the planet and receive free housing, free airfare and make enough money to save up to $1,000 a month or more after expenses?
Well, consider teaching English in Seoul, South Korea!


Let's take a look at this dynamic nation through the prism of the most famous South Korean pop single and the biggest YouTube hit of all time - "Gangnam Style"!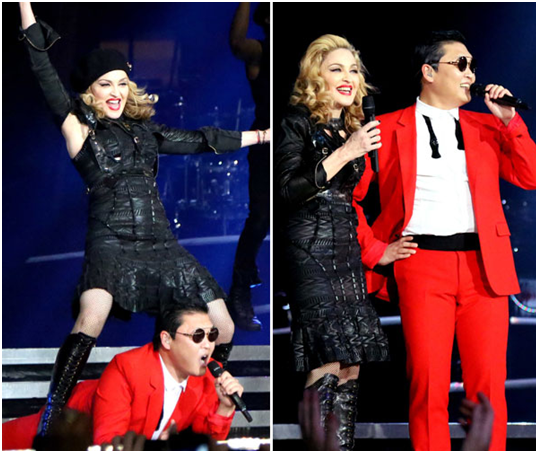 This mega-hit has been viewed on YouTube more than 1 billion times and has captured the fancy of world leaders and celebrities across the globe. Ban Ki Moon, Secretary General of United Nations (and himself, a Korean); David Cameron, Prime Minister of United Kingdom; and Madonna have all been seen singing and dancing to the world's favorite K-pop song. Even President Barack Obama has caught the fever saying "I can do that dance!"
Referring to one of the most chic districts in the Korean capital of Seoul, the "Gangnam Style" single by PSY was released in July, 2012, and was downloaded more than 2.8 million times within a week of release in Korea alone.
Within days the craze went global, climbing to #1 on the charts in dozens of nations around the world from Australia, Brazil, and Canada, to France, Lebanon, and Spain. In the United States, "Gangnam Style" peaked at number two on the Billboard Top 100, but has sold more than 2,944,000 albums and has become a staple in nightclubs and at frat parties from San Diego to Miami.
Though sung in Korean, the signature horse riding dance move and the catchy electronic K-pop beats has people dancing and singing "Gangnam Style" across the world despite the language barrier. In fact, "Gangnam Style" became the most viewed video in Youtube history in November, 2012 and is still receiving hundreds of thousands of hits on a daily basis!
What is "Gangnam Style"?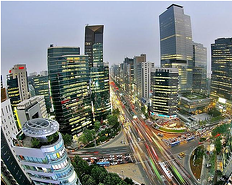 The phrase "Gangnam Style" is a Korean colloquialism that refers to younger people at the upper reaches of society - think Korean YUPPIES & nouveau riche - with an attitude of elitism. Some Koreans say that people who live in Gangnam walk with their noses in the air as if they think that they are better and cooler than others.
One reason the song and the video are so popular and so funny is because they so effectively parody this "Gangnam" attitude and lifestyle. With his colorful suits and cheesy style, PSY is a perfect figure on the landscape of Korean pop culture to capture the joke so effectively and with such pizzaz and humor.
Gangnam itself is a district in Seoul, the capital of South Korea. Considered the most affluent and hip part of town, it is home to some of the most upscale boutiques, restaurants, clubs, beauty salons and bars in Asia.

In many respects Gangnam symbolizes South Korea's rapid emergence as a world economic power and its status as a center of pop culture, music and entertainment. Throughout Asia, and now the world, South Korean films, pop music and television programs (especially soap operas!) have become wildly popular.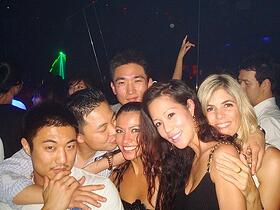 The song evokes many aspects of Korean culture, including the word "Oppa," a Korean title of affection used by younger sisters when referring to older brothers. The term can also reference older friends who show their younger friends and siblings how to have a good time and look out for them while out on the town.
The most chic and hip noraebangs, restaurants and clubs in all of Korea are located in Gangnam. But unlike in other parts of Seoul, they are not concentrated into just one or two blocks or streets, rather they are spread throughout the district, so people who go to these places usually know their way around. This means that "Gangnam style" has a connotation of referring to an "in" crowd that frequents exclusive establishments unknown to the general population.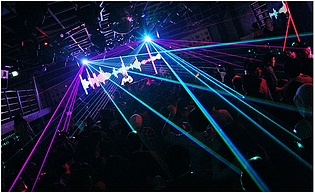 Those who have experienced Gangnam, including many English teachers in Korea, can attest that clubs and other establishments in the district do actually live up to their reputation as some of the top night spots not only in Korea, but the world. Many feature lavish productions that incorporate big stages, lasers, strobe lights,and projector screens; the use of elaborate fog machines and confetti are commonly used in clubs on any night of the week, and local DJs enjoy celebrity status.
Every weekend actors, singers and other elites from throughout Korean society can be seen in Gangnam enjoying themselves at a variety of clubs, restaurants and bars, leaving little doubt that this IS the place to be seen in South Korea!
More articles about life and teaching English in South Korea:
About the Author - Gabriela Fernandez is a passionate traveler, journalist, writer and political scientist with extensive international experience working as a broadcaster, writer and actress for television channels, radio stations and magazines across the globe. With a Master's Degree in International Development & Cooperation, she has explored cultures and cuisines the world over while traveling to 6 continents, more than 20 countries and hundreds of cities worldwide.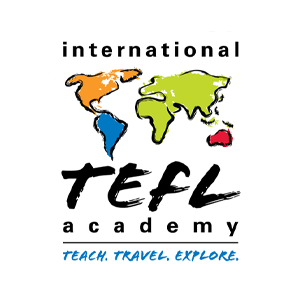 Founded in 2010, International TEFL Academy is a world leader in TEFL certification for teaching English abroad & teaching English online. ITA offers accredited TEFL certification classes online & in 25 locations worldwide and has received multiple awards & widespread recognition as one of the best TEFL schools in the world. ITA provides all students and graduates with lifetime job search guidance. ITA has certified more than 25,000 English teachers and our graduates are currently teaching in 80 countries worldwide.
Want to Learn More About Teaching English Abroad?
Request a free brochure or call 773-634-9900 to speak with an expert advisor about all aspects of TEFL certification and teaching English abroad or online, including the hiring process, salaries, visas, TEFL class options, job placement assistance and more.