Expert Practical Tips for Adjusting to Life in Spain
Get some expert practical tips for adjusting to life in Spain from Harrison Fowler, the founder of RVF International.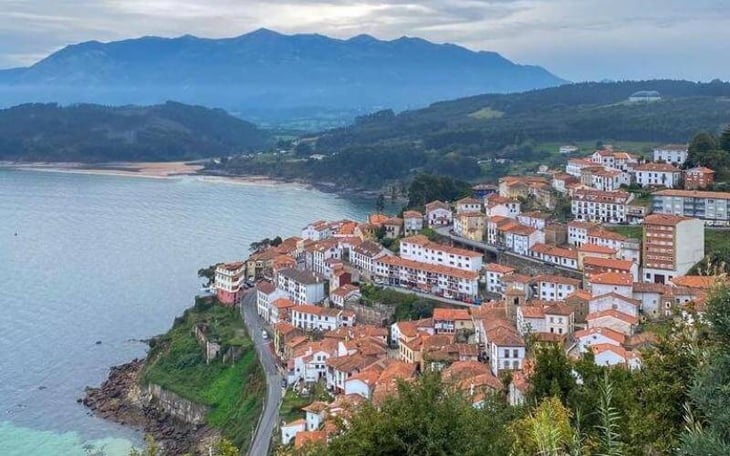 Whether to teach English or for some other endeavor, moving to a new country entails many small and big changes. Some changes are obvious, like adjusting to life in a society with a different language. Other matters might come as a surprise. It's always a good idea to prepare yourself before moving, to make the transition as smooth as possible. In this article, the team at RVF International provides some basic practical tips for adjusting to your new life as an English teacher in Spain, from someone who has made the move themselves. After reading, you'll hopefully feel a little more prepared for life in Spain as an English teacher!
Get Your Bureaucratic Paperwork in Order (Including Visas)
Bureaucratic procedures can often feel overwhelming when moving to Spain, and Spain is not known for making it easy. Having a plan will make the process less intimidating. The visa you will use while teaching in Spain will determine what paperwork you need to prepare. Many ITA students will need a student visa, which you must apply for several months in advance in your home country. If you teach through a program that recruits teachers for public schools in Spain, you will also likely need to submit paperwork to a Spanish consulate in your home country in advance. Research what paperwork is required for these procedures, and make sure you have all documents ready to go before traveling. In many cases, you may need to register in the local own hall and apply for a residency card.
Set up any required appointments as soon as possible as many appointment slots will fill in advance. When it comes to attending the appointments, bring all the paperwork that is required, original and copies. Also, make a copy of the confirmation of the appointment. If your Spanish isn't great or you're unsure where to go, you can show the confirmation and be guided.
Prepare for the Climate
It's essential to research the climate where you'll be living. Spain is famous as a warm European country, and lots of people travel here to soak up the sun. However, the climate can vary dramatically depending on the regions and the seasons. Look up the average temperature and precipitation for the months you'll be living (and traveling) in Spain and pack accordingly. It's also important to know that Spanish houses might not be as well insulated as in your home country. This means that it will be colder in the house during the winter months, so pack some warm clothes and slippers to wear indoors.
Find your community!
Spain is a popular destination for English teachers and other ex-pats. These folks are eager to meet like-minded people, and while you will certainly look to meet as many locals as possible, finding a community of English-speaking ex-pats can make your transition smoother and more enjoyable. There are lots of Facebook groups you can join, just search for your city and "English teachers" or "ex-pats". Also, once you enroll in your ITA TEFL Course, you can join the ITA Alumni Spain Facebook Group. You can often join different events to get to know the community and make friends. The groups are also a great resource for getting help with practical matters like shopping, getting around, and even figuring what's the best local phone plan. Maybe you're unsure what's the best way to reach the beach from where you live or where you can get a certain food item you love. Just reach out!
Figuring Out Your Budget & Start-Up Costs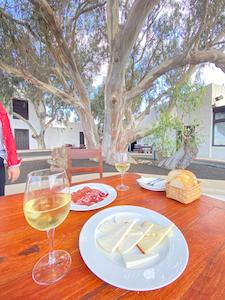 Budgeting is essential. When moving to a new country, it's difficult to know exactly how to budget for different expenses. One tip is to look up the cost of living in the city you'll be living in. This will give you an idea of how to budget. You can also look up what a phone subscription, gym membership, and other expenses will cost you. The first month could be seen as a "trial month". Note down exactly how much you spend on fixed expenses, groceries, transportation, leisure, and other daily expenditures. If you plan on traveling, figure that into your planning as well. This way you'll know more or less what you'll be spending the following months. To learn more about start-up costs and salaries for English teachers, check out the Spain Country Profile.
Hot Tip! Seek out opportunities to give private lessons and teach English online to make extra cash for travel and fun!

Learn Some Spanish Before Traveling to Spain
Although it might seem obvious, it is really important to learn some basic Spanish before coming to Spain. Some people will understand English, but a lot of people won't. When you arrive at the airport, you might not find the way to the bus or taxi station right away. Therefore, knowing how to ask for directions is important. You should also learn some phrases for everyday life, like how to greet people or how to buy groceries. Spanish people are really friendly and appreciate it when you try to communicate with them in Spanish, even if it isn't perfect. Don't be alarmed when strangers address you as cariño (dear) or guapo/guapa (handsome/pretty). This is normal in Spain!
Good Luck Teaching English in Spain
Hopefully, these tips will make it a little easier for you to adjust to your life in Spain. Above all the most important thing is to come with an open mind. Lots of things will be different from your home country, which is also what makes it interesting. At first, you might feel out of your comfort zone, but with time you'll learn to appreciate everything that's new. At the end, you'll only regret the chances you didn't take!


Harrison Fowler is the Founder & CEO of RVF International. A valued ITA partner, RVF International is an international exchange and education organization seeking to bridge the gap between travelers, teachers, adventurers, and their destinations. The RVF International Teach English in Spain program provides assistance and guidance every step of the way to get you teaching English in Spain. We will help you find a teaching job in Spain where you'll most likely be working four days a week, giving you plenty of time to travel and enjoy all there is to see and experience in Spain. RVF International is dedicated to Connecting People (like yourself & other ITA students) to Places (like Spain).
Want to Learn More About Teaching English Abroad & Online?
Request a free brochure or call 773-634-9900 to speak with an expert advisor about all aspects of TEFL certification and teaching English abroad or online, including the hiring process, salaries, visas, TEFL class options, job placement assistance and more.