Ambassador City Fact Sheet: Prague, Czech Republic
To help our students and graduates make a smooth transition to their new lives teaching English abroad, we've enlisted our ITA Ambassadors to provide us with insider facts and tips for making the most of life in cities around the globe like Prague, Czech Republic.
Whether it's finding an English-speaking doctor, opening a bank account, or simply finding a supermarket where you can find the odd comfort food from home (peanut butter!), our ambassadors have actionable on-the-ground-tips to help you feel at home in your new home city. Please note that things change and we will do our best to keep these "Fact Sheets" updated over time and that current and future ambassadors will continue to provide the most accurate and up-to-date information possible.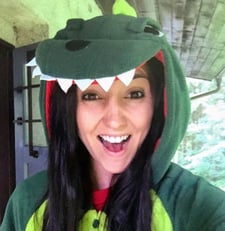 Name: Megan Newnham
City: Prague
Country: Czech Republic
Visa Type: Tourist Visa to enter then Longstay Visa with Živnostenský List (Freelance Trade License) to work legally.
Where can you find North American comfort items like peanut butter in Prague?
Don't even get me started on how much I miss peanut butter! They have peanut butter in Prague, but it is not a big thing in the Czech Republic and tastes nothing like what you would expect coming from America. There are, however, several places around Prague where you can buy your favorite comfort foods.
Lidl - There are several locations throughout Prague, but they also have themed weeks such as America Week where you can find favorites from that country for super cheap! And, according to my Czech friends, Lidl has the best produce out of any grocery store in the Czech Republic.
Potraviny - Potraviny literally translates to food supplies, but they are basically small convenience stores that are on nearly every street corner. For everyday items they are a bit overpriced, but they do sell Siracha!!
California Republic - American comfort meals that I have missed from California! A lot of Americanized Mexican food and California favorites. Great for brunch with cheap dishes and massive portions!
Burrito Loco - Come here for Mexican fast food cravings 24 hours a day! There are nine locations around Prague so you're sure to get your fix!
Barfud - This place is the best for pub food and American sports! The owner and most bartenders are American, but you get a great mix of expats, tourists, and the occasional local here.

There's also the British American Candy Store.

Transportation - how do people get around town?
Most people take public transportation which includes trams, the metro, and buses. Monthly passes are just over $20/550CZK for unlimited use of all public transport when you purchase a transportation pass called a Lítačka (formerly Open Card). In order to do this, you must get a passport-sized photo from one of the metro stations, then take that to the Lítačka office.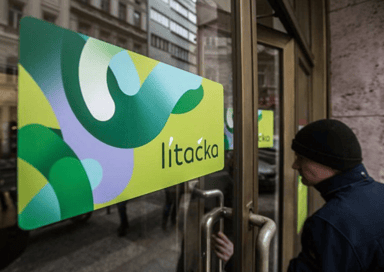 They may or may not speak English there, but they will understand why you are there and easily help you with getting the card set up. Once you have the card, most major metro stations such as I.P. Pavlova, Náměstí Míru, and Můstek will allow you to top up your card. You can get passes from one month up to one year with students receiving a 50% discount.
The metro typically runs every five minutes, but does close down around midnight. After that, you can catch night trams which run until 5:00am. Once the night trams are done, the regular tram schedule is back in effect. Prague transportation is very good most of the time, but just make sure you are aware of any potential closures or delays as the announcements are very rarely in English.
Uber is more popular than taxi here as taxi drivers tend to rip people off - especially non-Czech speakers. A typical ride costs $5-$10/100CZK-200CZK maximum. There are some bike trails here, but the city center is not very biker-friendly in terms of designated lanes which causes some confusion. There are bike rentals, but I purchased my own bike here and do not know anyone personally who has experience with rentals.
Please recommend up to 3 hospitals/doctors in Prague for English speakers
I have never been to a doctor or hospital in Prague, but have heard there are quite a few English-speaking places. There are pharmacies called Lékárna around Prague, but many medicines do require a prescription. When you enter on a tourist visa, you can and should also purchase travelers' insurance. Once you are on a longstay visa, you will be required to obtain national health insurance (about $94/2000CZK per month) which provides you with access to a wide network of doctors.
Please share your recommendations for beauty supply stores, hairdressers, barbers, etc in Prague
There are loads of beauty supply stores in Prague! Most can be found in major malls such as Palladium, Flora, and Nový Smíchov.
Stores include:
→ MAC
→ Lush
→ Sephora
→ DM
→ Bobbi Brown
If you've opened a bank account, please list the name and location of your bank
I opened a bank with Equabank and have had a great experience so far! The international ATM withdrawal fees are only $0.41/9 CZK per transaction which is super helpful for traveling! I set my account up with a wonderful woman named Martina at the Anděl location. Equabank also allows you to set up a USD account free of charge which makes transferring money between currencies/accounts simple and easy.
What restaurants do you enjoy eating at in Prague?
I was told when I moved here that it would not be easy to live in the Czech Republic as a vegetarian, but that has not been my experience at all! Prague is one of the most vegan/vegetarian-friendly cities in all of Europe! I have had some incredible food while I've been here and below are some of my absolute favorite restaurants!
Vinohradský Pivovar: This place has a great selection of beer (I mean it's a brewery, so it makes sense), but they also have the best food I've eaten in Prague! The food is mostly traditional Czech food so there are a lot of meat dishes, but go for the potato dumplings with creamed spinach! Simply amazing!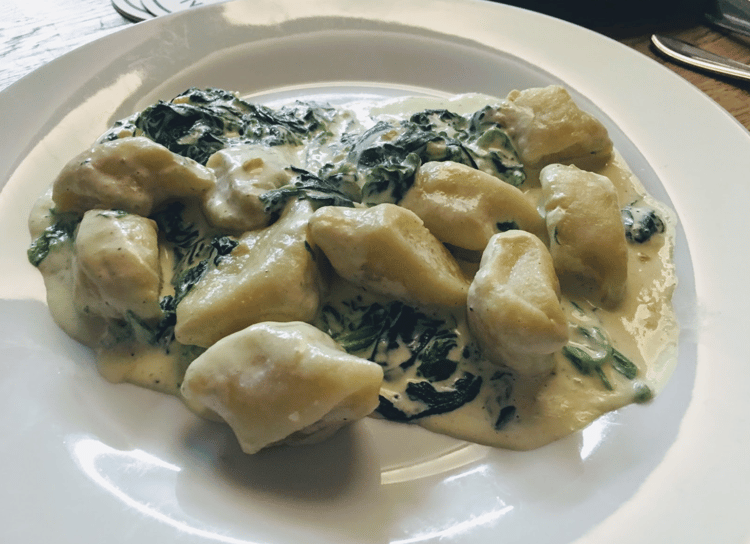 Modrý Zub: This restaurant has the best Thai food I have found so far! Their Pad Thai is incredible and they have a few different locations!
Estrella: Estrella actually is a vegetarian restaurant and it is incredible. I never really liked Indian food until I moved here, but they served me a life-changing curry. The restaurant is very small so I would recommend making a reservation in advance.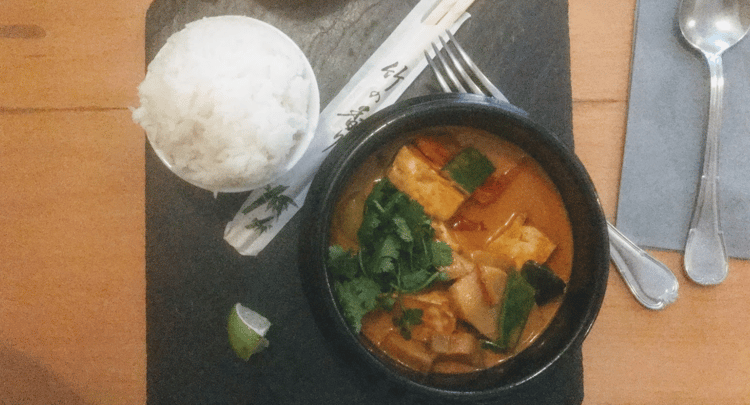 Phuong Nam Restaurace: I go to this place probably two or three times a month because it is so good! They have a variety of vegetarian dishes and the average meal will only cost you about $9/200CZK). They make a delicious cinnamon coffee and the tofu summer rolls are always fresh!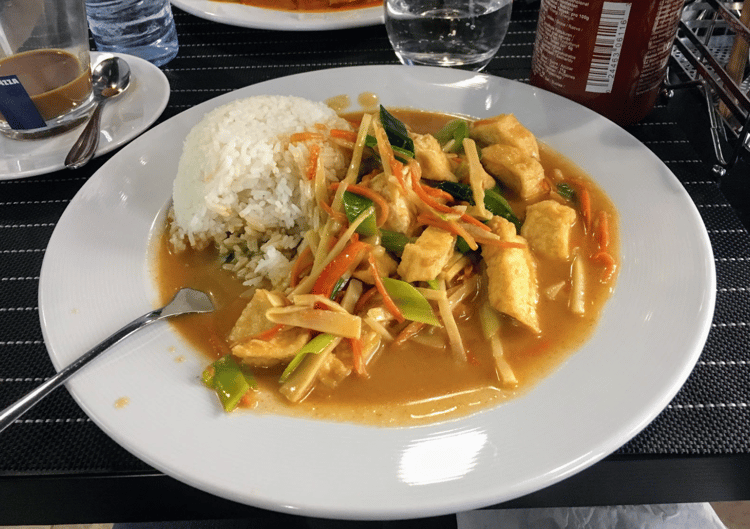 Belzepub: This place is heavenly! Belzepub was one of the first restaurants I ever ate at in Prague and they are incredibly vegan-friendly! Each of their burgers has both a vegetarian and vegan equivalent and all their sauces are vegan! This place is cash only, but well worth the trip. It has a punk vibe with stickers all over advertising social issues and a giant Belzebub coming out of one of the walls. A burger will typically cost you around $7/165CZK.
What places do you enjoy visiting during your free time in Prague?
During nice weather, the best place to be is at a beer garden! Expats and locals alike take part in this pleasurable pastime and you can find new beer gardens around every corner!
Here are some of my favorites:
→ Riegrovy Sady
→ Letná Beer Garden: This is one of my favorite places in Prague with such incredible views of the city!
→ Vyšehrad Beer Garden
Other Pubs:
Vzorkovna: For an interesting vibe on a weeknight, check out one of my favorite pubs! Locally known as Dog Bar due to the massive Irish wolfhound, Vzorkovna has long been known as an Erasmus hangout. Erasmus is the study abroad program within the EU so you are bound to meet lots of different people from a variety of countries. Bring a sharpie with you - the walls are covered in graffiti. This pub is unique in that you must put cash onto a chip in advance which you will use to pay for your drinks once inside. They have a 50CZK minimum, but the rest of your money is refunded upon your departure. During the week they often have live music and a collection of dogs roaming about. You can also play foosball or simply hang out in the club's bizarre seating: everything from swings made of skateboards to logs to wooden bunk bed-style loft seating.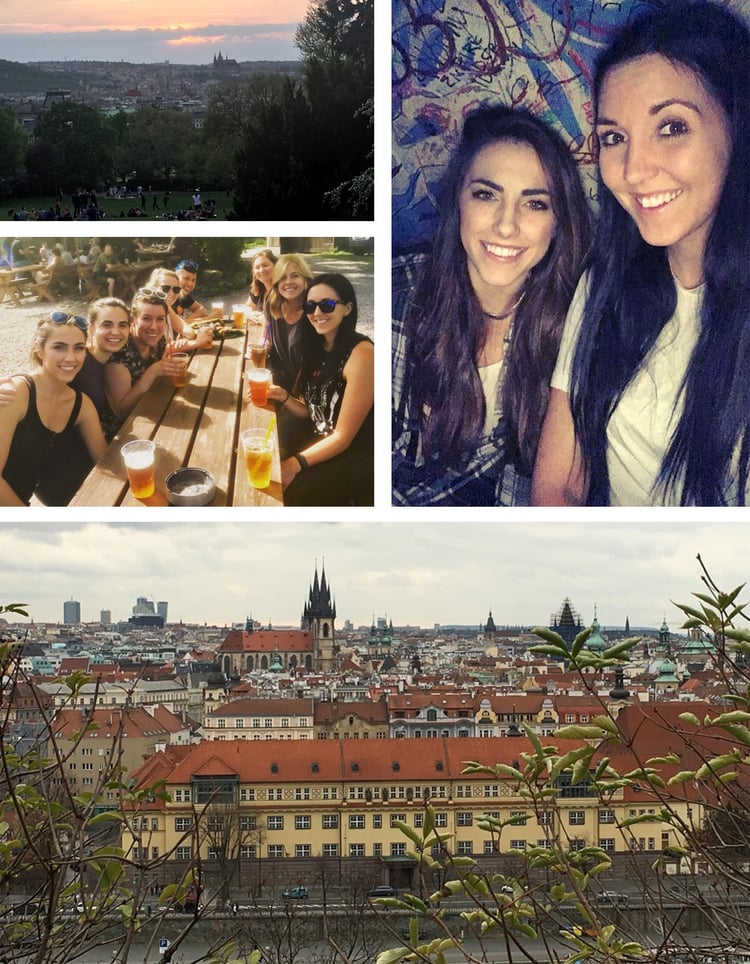 Beer Time: If you're craving craft beer, head to beer time in Vinohrady. They typically have around 20 beers on tap and friendly staff that will recommend quality beers for your tastes.
What resources did you use to find permanent housing in Prague?
Facebook housing groups in Prague. There are a few of them, but they're kind of like a thrift shop - you have to do a lot of looking and occasionally adjust your expectations to match what's available.
Have you found an expat community in Prague? How?
Absolutely! Look for Facebook events and groups that relate to your interests! Good friends of mine have done salsa dancing and rock climbing meet ups and had a blast! We recently did a trivia night at The Globe Bookstore and Cafe and it was a ton of fun! Ask your coworkers for ideas on places to go on the weekends and utilize your alumni network! There are a lot of us out there and it's nice to meet people who can relate to your experience!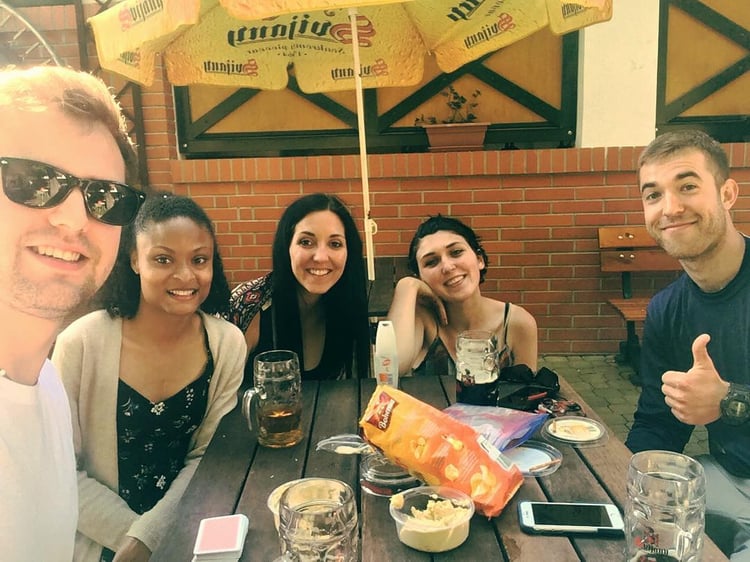 Please list any additional information/resources that you think may be useful for ESL teachers inPrague...
Expats.cz - job posts, events around town, news about Prague
Prague.tv - meet ups and events
Crowdsauce CZ Facebook Page - Any and all expat questions answered
---
Want to Learn More about Teaching English Abroad?
If you are excited about teaching English from either the comfort of your own home or anywhere in the world, contact us about TEFL certification options and get ready for a great adventure!
Related Resources: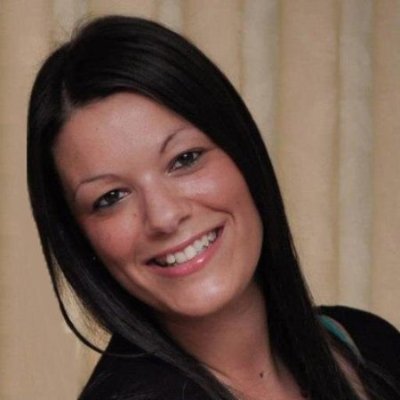 An accomplished traveler (she's visited 40 countries!), Lynda hails from Melbourne, Australia. Since she joined ITA in 2017, Lynda has become a primary expert on the field of teaching English online. Not only has she published numerous articles on the topic herself, but she has worked with International TEFL Academy alumni around the world to produce an entire library of information and content about teaching English online. Lynda also serves as a primary organizer of ITA's ground-breaking Teach Abroad Film Festival.
Want to Learn More About Teaching English Abroad?
Request a free brochure or call 773-634-9900 to speak with an expert advisor about all aspects of TEFL certification and teaching English abroad or online, including the hiring process, salaries, visas, TEFL class options, job placement assistance and more.