Ambassador City Fact Sheet: Kyoto, Japan
Written by: Lynda Galea
Last Updated: December 18, 2020
To help our students and graduates make a smooth transition to their new lives teaching English abroad, we've enlisted our ITA Ambassadors to provide us with insider facts and tips for making the most of life in cities around the globe like Kyoto, Japan.
Whether it's finding an English-speaking doctor, opening a bank account, or simply finding a supermarket where you can find the odd comfort food from home (peanut butter!), our ambassadors have actionable on-the-ground-tips to help you feel at home in your new home city. Please note that things change and we will do our best to keep these "Fact Sheets" updated over time and that current and future ambassadors will continue to provide the most accurate and up-to-date information possible.


Name: Charlotte Cathey

City: Koyoto

Country: Japan

Visa Type: Specialist in Humanities / International Services


Where can you find North American comfort items like peanut butter in Kyoto?
Most supermarkets have Western commodities available. Below are three specialty stores with a wider variety of imported goods. They are chains, so you can find them at multiple locations in the city.
→ Kaldi Coffee Farm
→ MEIDI-YA STORE
→ Jupiter
There is one Costco in Kyoto, and if you purchase a membership and can get out to the rather inconvenient location, then it's your best option!
Costco Wholesale Kyoto Yawata
〒614-8294 Kyōto-fu, Yawata-shi, Kinmeidaikita, 5−5番地




Transportation - how do people get around town?
My favorite way to get around is by bike! Walking is the best way to explore all the nooks and crannies of local Kyoto, but biking serves the same purpose with a little bit more speed. I recommend buying an inexpensive used bike if you can use it often, but there are many places where you can rent one for a day as well.
The most efficient means of transportation between cities and to the farther-out attractions are trains (Hankyu, Keihan, and JR). These lines penetrate the city, but the subways and bus system are key to navigating central Kyoto.
There are two subway lines in central Kyoto. The Karasuma Line runs North-South, and the Tozai Line runs East-West. They don't access all of the city, but they can get you to those places they do touch quickly.
Buses usually charge a ¥230 flat rate (~$2.10 USD). You can pay with your train card or get change for larger coins/ small bills from a machine in the front of the bus. They cover a much larger area of the city since they are not confined to a rail, but they are also at the mercy of traffic. Don't panic if you have to wait a few extra minutes. Handy indicators at the bus stop will tell you when your bus is a few stations away.
Taxis are readily available throughout the city, especially downtown. Simply flag one down by raising your hand at an oncoming car. In Japan the driver will always turn on the meter; you don't have to worry about being "taken for a ride" here. The starting fare for the first two kilometers is generally ¥580-640 (~$5-6 USD). Some cabs can take a credit card, but it's much better to have cash ready for your fare.
Japanese public transportation is amazingly clean and punctual. You can get anywhere you need to go without a car, no problem.
Please recommend up to 3 hospitals/doctors in Kyoto for English speakers:
Sakabe International Clinic
Address: 〒604-0933 Kyōto-fu, Kyōto-shi, Nakagyō-ku, Yamamotochō, 御幸町通二条下る山本町435
Click here for additional resources.
Please share your recommendations for beauty supply stores, hairdressers, barbers, etc in Kyoto
I had a bad haircut once and never had my hair cut in Japan again!
These salons allegedly have English-speaking staff.


If you've opened a bank account, please list the name and location of your bank
The company you work for will often have a preference for what bank you use. My company insisted that I open an account with SMBC. One of the main SMBC branches in Kyoto is at Shijo-Karasuma.
〒600-8008 Kyōto-fu, Kyōto-shi, Shimogyō-ku, Naginatabokochō, 四条通烏丸東入長刀鉾町8京都三井ビル


What restaurants do you enjoy eating at in Kyoto?
Name: もだん焼 フジ (Fuji)
Address: 89-5 Tanaka Ōichō, Sakyō-ku, Kyōto-shi, Kyōto-fu 606-8202
My very favorite restaurant. It's a local place near Demachiyanagi station where the chef serves up the okonomiyaki of your wildest dreams. Seriously, the options are vast. Vegetarian friendly.
Name: いいちょラーメン (Licho Ramen)
Address: 606-0824 Kyōto-fu, Kyōto-shi, Sakyō-ku, Shimogamo Higashihangichō, 70−10 エイブル東半木
Their ramen is ALWAYS on point. Staff is very friendly and speaks a little English.
Name: まきの 京都寺町店 (Tendon Makino Kyoto Teramachi)
Address: 〒604-8047 Kyōto-fu, Kyōto-shi, Nakagyō-ku, Nakasujichō, 寺町通下る中筋町481-3
Awesome place downtown for tempura. You can watch your meal being cooked and assembled, and the presentation is awesome.
Name: サルマン&ソエル ハラール キッチン (Salman & Sohel Halal Kitchen)
Address: 3 88, Kamigyō-ku Miyagakichō, Kamigyō-ku, Kyōto-shi, Kyōto-fu 602-0856
Great Indian food and a really nice, gracious owner. One of the only Indian places that doesn't close in the afternoon and thwart your late lunch plans.
Name: エル・ラティーノ (EL LATINO)
Address: 〒606-8392 Kyōto-fu, Kyōto-shi, Sakyō-ku, Shōgoin Sannōchō, 43−2, パレステート日生
Cool, cozy Mexican place in the basement of a building. The owner lived for several years in Mexico and loves to share his cooking.


What places do you enjoy visiting during your free time in Kyoto?
Funaoka Onsen: If you are comfortable with public baths/ nudity, then I definitely recommend this onsen. It is quite old and has wide range of baths.
The Kamogawa River Delta: Located close to Demachiyanagi Station, the delta is at the confluence of two more northerly rivers. Locals come to hang out here when the weather is nice. I love biking and walking along the riverside north of here.
Barcode: A bar on Kiyamachi street with free karaoke and a fun atmosphere. Be warned: the Filipino guys working there can sing better than you no matter what you think/ how many drinks you've had!
ZAZA Pub: A popular bar on Kiyamachi street with a good mix of Japanese and foreigners


What resources did you use to find permanent housing in Kyoto?
My apartment in Kyoto is owned by my company, so I didn't have to organise my housing. Previously, I used Google to locate a local agency. In Osaka I worked with Daiwa Homes.
Leopalace offers support for foreign tenants and the option of furnished apartments for rent throughout Japan. Several of my friends live in Leopalace apartments.
I can't vouch for these either way, but I have heard people recommend the following:
Have you found an expat community in Kyoto? How?
Kyoto is one of the most desired locations for expats to live and work in Japan, so you will definitely find other foreigners in your area here!
There are several big universities in the city and they all have their own groups of foreign students studying abroad- meet one and buddy up with a group.
I've used Facebook, Meetup, Internations, and other websites to find events going on near me, then met people and made friends while attending.
Another hands-on way is to go out to Kiyamachi on the weekend and just talk to people in bars or along the river. Be friendly and put yourself out there!
Steal your friend's friend! If you meet and like someone connect with them. There's nothing wrong with borrowing or making a place for yourself in someone else's network.
Don't limit yourself to Kyoto- the neighboring prefectures are full of lovely expats. It's easy to get between cities so take advantage of it. OPPLE is a group of nice people who hosts activities in/ around Osaka every week!


Please list any additional information/resources that you think may be useful for ESL teachers in Kyoto
KOKOKA: Kyoto International Community House
A beautiful facility in eastern Kyoto where you are welcome to come relax as well as seek information. KOKOA hosts events and can help you with legal, medical, and housing matters. They also offer ¥100 drop-in Japanese classes! For a higher price you can join a longer, more-structured course for beginners, but you won't find anything cheaper in town.
Kyoto Sayonara Sales Facebook Group
When the foreigners finish their contracts or school years and say "sayonara" to Japan, they often put their stuff for sale online here. The stuff is used of course, but you can find some epic deals. As long as you can transport the items yourself, you can really save some money when purchasing large items and furnishing your apartment. Apply to the group to be accepted.
---
Want to Learn More about Teaching English Abroad?
If you are excited about teaching English from either the comfort of your own home or anywhere in the world, contact us about TEFL certification options and get ready for a great adventure!
Related Resources: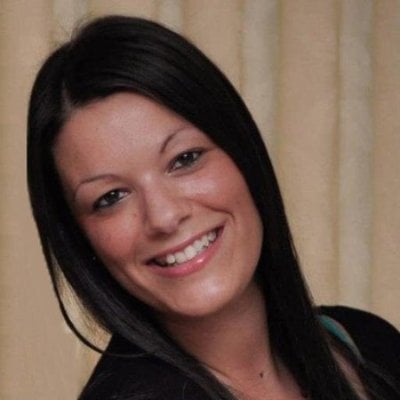 An accomplished traveler (she's visited 40 countries!), Lynda hails from Melbourne, Australia. Since she joined ITA in 2017, Lynda has become a primary expert on the field of teaching English online. Not only has she published numerous articles on the topic herself, but she has worked with International TEFL Academy alumni around the world to produce an entire library of information and content about teaching English online. Lynda also serves as a primary organizer of ITA's ground-breaking Teach Abroad Film Festival.
Want to Learn More About Teaching English Abroad?
Request a free brochure or call 773-634-9900 to speak with an expert advisor about all aspects of TEFL certification and teaching English abroad or online, including the hiring process, salaries, visas, TEFL class options, job placement assistance and more.