5 Tips for Budget Travel in Latin America
---

By: Cassie Wells
Latin America offers some of the world's best in cuisine, nightlife, the outdoors, and also opportunities to become fluent in Spanish or Portuguese. If you are teaching English in Latin America, traveling and exploring the region's culture and beauty will certainly be highlights of your experience. But, from the heights of Machu Picchu in Peru to the sun-kissed beaches of Costa Rica, it's a lot of ground to cover and with a travel itinerary spanning multiple pages, you might worry that you're bank account will cut your trip short. Here are some tips to keep your budget in check and your travel goals attainable.

1. Embrace ground travel
We all love a quick flight, but almost invariably the best travel deals in Latin America can be found on the ground. Buses typically run frequently and can be quite a bit more affordable than flights. It's also a great way to meet other travelers, catch up on that novel you've been meaning to write, and of course the scenery will be worthy of a few Instagram shots. It's also not uncommon to have live music, churros and snacks passed around, and if you're with friends, perhaps a cervesa or two. Buses don't always run on time, so keep a flexible schedule if you can. This is a life lesson you'll take home with you. You'll be a better person for it, trust us.
Pro tip: Always know the safest method of travel. If you're taking an overnight bus, go with a friend. If you're taking a taxi, know which companies are trustworthy and won't jack up the prices for foreigners. Many countries in Latin America also offer ride share services like Uber.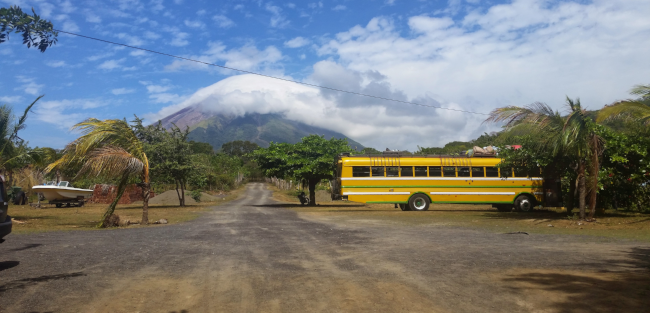 2. Learn the Lingo
This is a hard one. Not everyone can become fluent in the local language before heading abroad. That being said, there are advances in technology and good ol' phrase books that can help you navigate your efforts to get around in foreign countries. Learning some survival phrases like "which way is…" or "where is the pharmacy" is always a good idea. The locals will appreciate it and it will make your travels far easier & more rewarding.
While there are many great smart phone apps for language translation, I've personally found Google translate to be the most effective and simple.
Pro-tip: if you're staying in one place for awhile, arrange a language exchange. A language exchange is when you meet with a local and teach them English for a short time in exchange for a lesson in their local language. This is a great budget tip as it's free and a great way to meet more local people.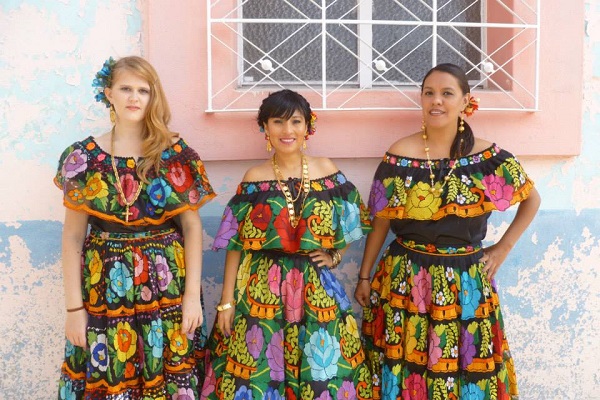 3. Haggle (but be fair)
As you stroll the markets with a hot empanada in hand, you'll likely want to bring home some trinkets and gifts for friends and family. It's not uncommon to find stall upon stall of goods without price tags. Welcome to haggling 101. It's good to know key phrases like 'how much' or 'too much'. A pocket translator or phrase book is a great purchase for those short on the local language.
Don't be afraid to shop around or think about a purchase and come back to it. Remember that most market sellers have families to support and bills to pay, so pay what you think is fair. If a seller quotes you a price that you can afford, pay it. It's good karma.
Pro Tip – Carry and try to keep small bills.
At many markets, sellers might not have enough change or use it as an excuse to give you less money back.
Double Pro-Tip – if you offer to pay in US dollars, you might even get a better deal. Bring US dollars (in small denominations) as they are widely accepted and often preferred, as US dollars don't fluctuate as much as local currency in many countries.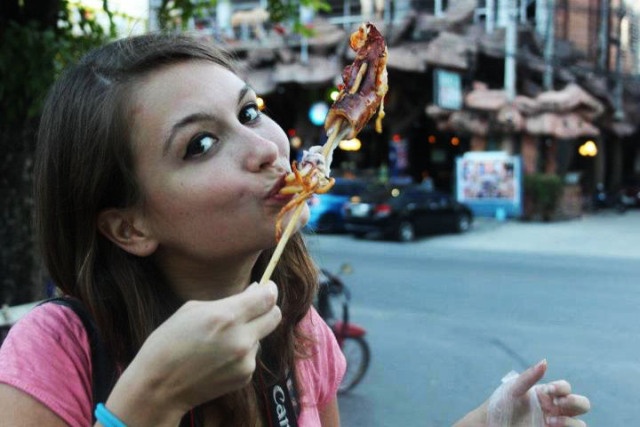 4. Eat local
This might sound like an incredibly simple suggestion, but it's easy to get sucked into ordering imported beers and foods. Cooking at home or your hostel's shared kitchen is a sure way to keep your budget in check. Go to local produce markets. You'll often find produce to be farm fresh and negotiable.
Walking into an Outback Steakhouse or something similar will set you back the price tag of a 5 star dining experience back in the States.
Pro tip: Ask locals where you can get the best tacos, empanadas, or the freshest fish. They'll know and you'd likely never find it.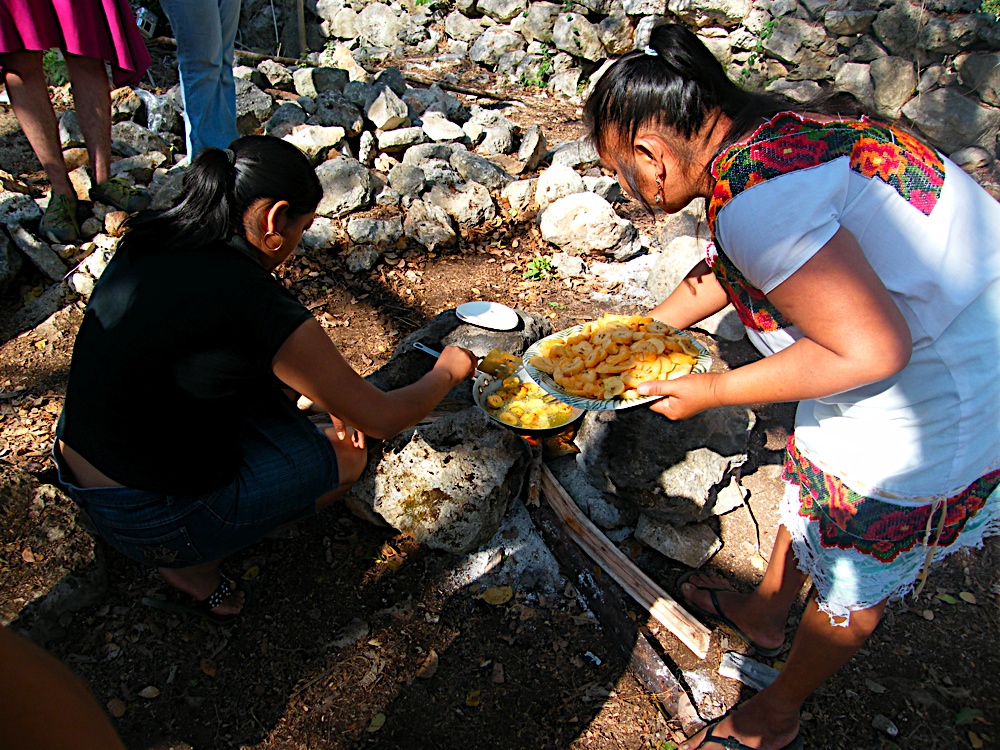 5. Stay Disciplined & Stick to Your Budget
That beer might only be $3, but as an English teacher in Nicaragua (for example) you're making $5 an hour (depending on where you are). Set a budget with the necessities first. It's easy to live in the moment and blow through half of your savings, but if you have an allotted amount to spend on fun each week, stick to it, you'll find yourself under less stress. Yey, responsibility!
Pro Tip: You might have some money saved that you want to spend on a night out at the cinema or on a fancy article of clothing, but keep in mind that the more you save, the more you can travel. Experiences are worth more than things!
Again, you can often get more bang for your buck in Latin America, but spend wisely! Save as much as you can before departure and start writing out that bucket list. Whether it's reaching that summit or swinging on the edge of the world, you're bound to bound to stretch your dollar (or peso), by following these tips! Pura Vida!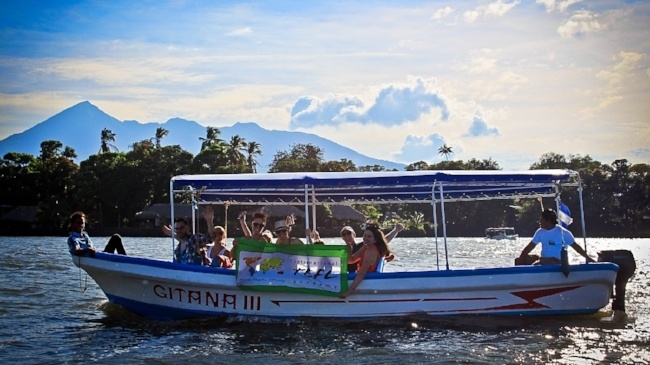 Want to learn more about Teaching English Abroad?
Request a free brochure or call 773-634-9900 to speak with an expert advisor about all aspects of TEFL certification and teaching English abroad, including the hiring process, salaries, visas, TEFL class options, job placement assistance and more.
Related Articles: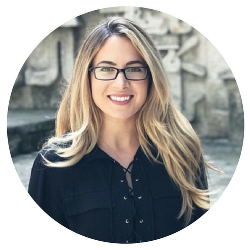 About the Author: Cassie Wells
A Midwestern girl from Valparaiso, Indiana, Cassie had never been abroad until she quit her job as a television producer on her 24 birthday to teach English in South Korea. One of ITA's most senior advisors, Cassie is also head of the ITA Video Department.
---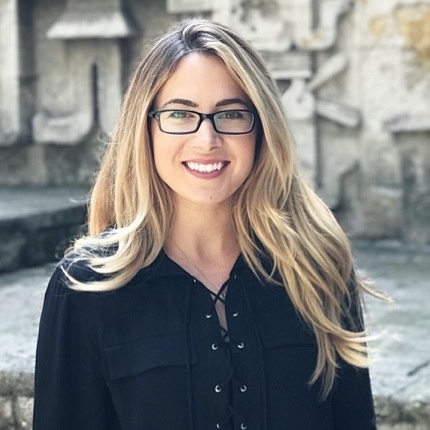 A native of Valparaiso, Indiana, Cassie had traveled abroad only once prior to leaving her job as a television producer and heading to South Korea to teach English in 2009. Now a passionate traveler, Cassie's recent international exploits include camping on the beaches of Vietnam, hiking through the Andes to Machu Picchu and smoking water pipes and drinking tea with the locals in the cafes of Cairo. With more than 10 years of professional experience in the field of teaching English, Cassie is one of our most senior advisors. She has also produced many of the videos on the ITA website.
Want to Learn More About Teaching English Abroad?
Request a free brochure or call 773-634-9900 to speak with an expert advisor about all aspects of TEFL certification and teaching English abroad or online, including the hiring process, salaries, visas, TEFL class options, job placement assistance and more.