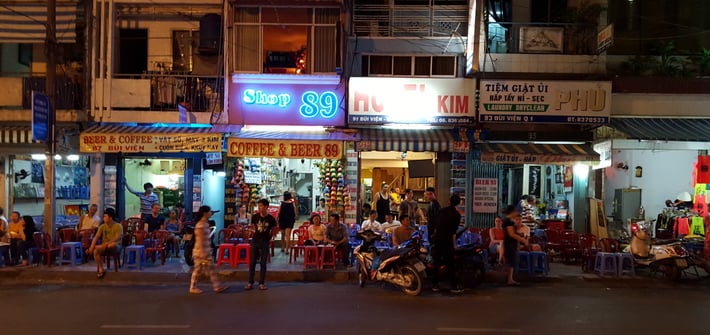 By Laura Nalin
When you're new to a city and just finding your bearings, there are a lot of things that slip by you and go unnoticed. It's not until a few months in though, that you begin to feel a little more comfortable, establish a routine, and get into the swing of things. It is at this point, that you start to slip out of the "tourist" or "visitor" zone and consider yourself one of the locals. You begin to see things differently, pick out your regulars, and pledge allegiance to particular services...
You know you're in Ho Chi Minh City, Vietnam when...
1. You begin to voluntarily walk into traffic
No, not everyone who lives here is insane, but it may feel like it at first. If you've been to Vietnam before, you'll understand this notion. If you'll be arriving to Ho Chi Minh City for the first time, you may feel a tad overwhelmed by the organized chaos surrounding you. While it may not feel like the motorbikes will stop for you, trust me: they will. Think of it as a real-life Frogger and you'll be alright. In fact, you'll basically develop super powers in the process. Simply walk slowly into the traffic, put your hand out to signal the motorbike drivers that you will not be stopping and they will know to move around you.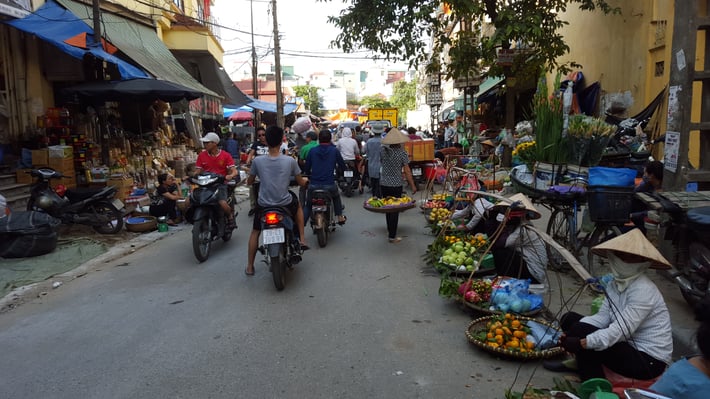 2. You're never at a shortage for a place to sit down for coffee
When I lived in South Korea, I was certain that nowhere on earth could compare to its café culture. However, since moving to Ho Chi Minh City, I've realized this city alone is giving the Korean nation a run for its money. There are an abundance of cafes throughout town, each staying true to their own atmosphere and vibe. While there are certainly larger chains scattered throughout town, I'm personally comforted by the number of local mom and pops shops that get a lot of attention, too. Whether you're in the mood for Taiwanese bubble or cheese tea or milky oolong, you'll be pleased to find you're never walk too far without finding a café.
3. You have a favorite banh mi or street food lady
One of my favorite aspects of living and working in Ho Ci Minh City is the fact that the street food culture here is beyond fascinating to experience. I love nothing more than walking around during lunch time to observe all the vendors serving up local favorites such as bun thit nuong, mixed vegetables and noodles or banh mi sandwiches with such efficiency. It's truly a sight to behold, and you'll soon find you'll be rubbing elbows with your favorite vendor in no time.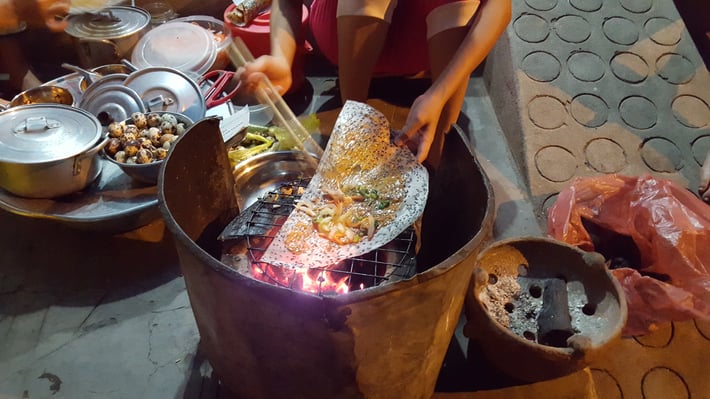 4. You frequently peruse the Vietnammm.com website
Despite the fact that I love Vietnamese food something fierce, it's worth noting that Ho Chi Minh City is home to some of the best foreign food I've ever come across in Asia. Luckily for expats who want a bit of home comforts every now and then, the Vietnammm app and website is designed with you in mind. I find it pretty entertaining to look through the options during downtime at work as I'm always discovering something new. For instance, I recently found a bakery that specializes in American-style cheesecakes that will deliver single slices to your door. The best part? There's an option to get a friend's face drawn on top of the cheesecake. To me, this proves that you truly can get anything you want in this strange and fascinating city.
5. You forget what it feels like to be cold
After spending seven winters in Chicago's literal tundra, I told myself I would live somewhere warm someday where I could skip the winter. Shortly after, I spent three brutal winters in South Korea wondering when I'd keep that promise to myself. Well, I'm happy to report back that my Christmas day was 83 degrees Fahrenheit (~28 C) and it's only gotten hotter since. I've actually found myself longing for a bit of brisk air! It's a strange and foreign feeling not to have to wear boots or coats during the winter months.
6. You find yourself checking the pollution levels each day
Like many parts of Asia, Vietnam has a bit of an air quality problem. Although there are certainly days in Ho Chi Minh City when the sun is shining and the sky is crystal clear, there are also days when it's borderline dangerous to walk outside for more than 10 minutes at a time. Get yourself a face mask and you'll be fine.
7. When you're mentally exhausted from haggling for everything
I'll be honest, here. I absolutely hate haggling. I've never been skilled at this type of interaction and often feel guilty once it's all said and done. However, haggling is super ingrained within Vietnamese culture. The sellers will always start with a ridiculously high price and it's up to you whether or not you're willing to talk them down to a price you can both agree on. I personally don't feel the need to do it for absolutely everything; $1 USD for an entire watermelon freshly sliced and diced on the side of the road is fine with me!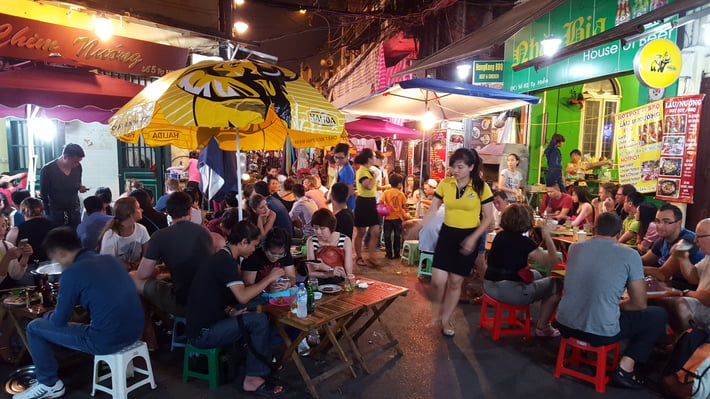 8. When you realize you've become immune to honking and noise
Ho Chi Minh City is an incredible place to live and work, but let me warn you: it is loud. Unlike neighboring countries such as Thailand and Cambodia, Vietnamese drivers don't really use their rearview mirrors at all. Instead, drivers religiously use their horns to let passerby and fellow drivers know they're near. Mix this cultural idiosyncrasy with the high population and you've got a headache.
9. When you find yourself on Bui Vien at 3 AM
Depending on your lifestyle and personal preferences, this is more than likely to happen to you. It happens to the best of us - sometimes at unspeakable hours well after 3 AM. This is honestly one of the worst streets in the entire city, but it's also centrally-located and the only place where one can find a selection of late-night bars in Ho Chi Minh City. Whether it's the pulsating lights or the 60 cent beers calling your name, know this street is a bit of a time warp.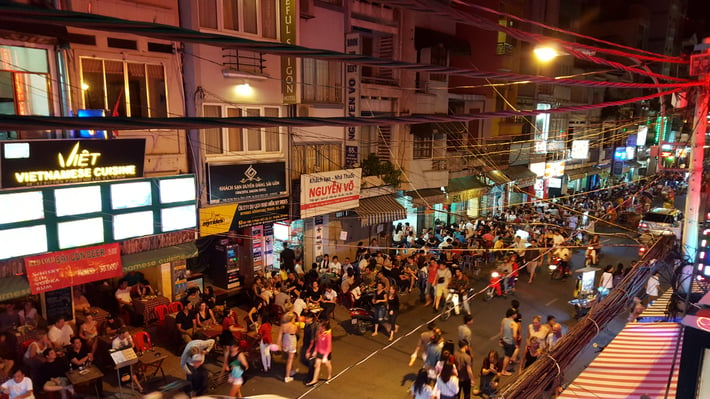 10. When you claim loyalty to either Grab or Uber
Most expats prefer to navigate the city and get from point A to B driving their own motorbike; it's somewhat like a rite of passage. However, drinking and driving is not cool, so weekend outings will require you to book a motorbike taxi through either of these apps. While Grab may be [20 cents] cheaper and run weekly discount deals, I prefer to stick with Uber. Not only are the drivers' routes tracked which makes me feel safer late at night, but the drivers don't seem to get as frustratingly lost as Grab drivers often do. It's up to you!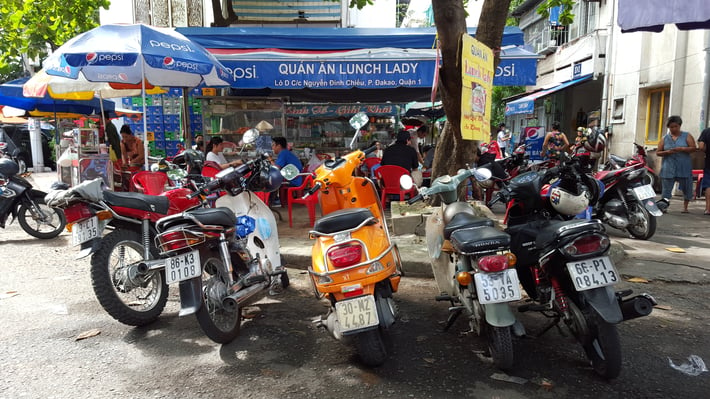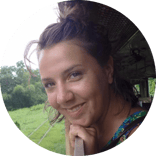 Laura is a 29-year-old serial expat who left the states in 2013 in search of a fresh perspective - a decision which opened more doors than she could've imagined. She's a lover of mountains, spicy food, stand up comedy, and will never turn down a pizza. Laura is one of ITA's Writing & Content Ambassadors.
---
Want to Learn More about Teaching English Abroad?
If you are excited about teaching English from either the comfort of your own home or anywhere in the world, contact us about TEFL certification options and get ready for a great adventure!
Related Resources: