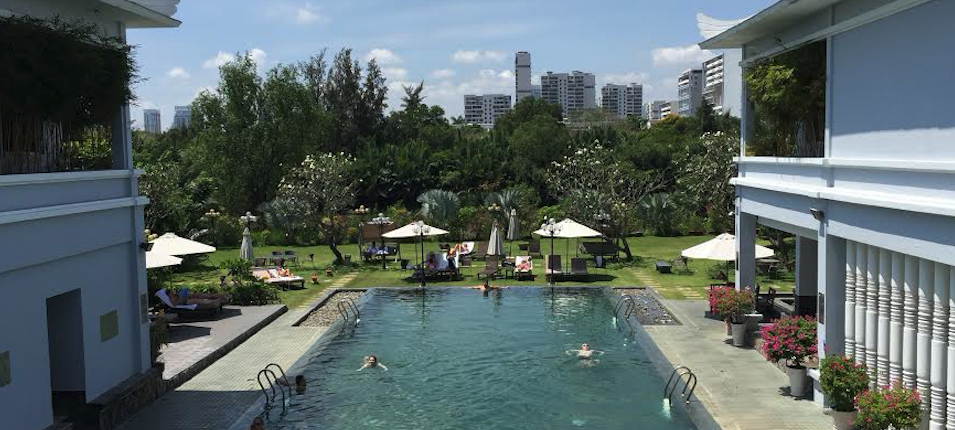 By Laura Nalin
When most people think of Ho Chi Minh City, Vietnam, I think what often comes to mind are the typical tourist attractions and Bui Vien street. Most tourists don't really make it a point to travel outside of the central District 1 - which is fine - but they're missing out on what the city really has to offer. This city is not always the warmest to those who trek through it right off the bat; I'd like to think of it as a slow burn type of love. Once you crack through the barriers and start to get to the city a bit better, you'll find she's truly got a lot of soul.
I'm a bit hesitant to share a few of my 5 favorite spots in Ho Chi Minh City, to be honest. While I love offering up travel tips and sharing relevant information, a handful of these spots are pretty special and not too well-known. While these are listed in no particular order, I've admittedly saved the best for last.
42 Nguyen Hue Street: District 1
Also commonly known as "Walking Street," this tourist haven is best visited during the day to avoid large crowds. It's located directly off Saigon's ritzy Dong Khoi Street and is surrounded by a variety of classic skyline staples, old and new. None beat the Cafe Apartment building located at 42 Nguyen Hue Street, though. The historic gem, once an apartment block for military personnel and naval officers has metamorphosed into one of the city's most Instagrammable hangouts. The nine-story building is now home to a number of co-working spaces, independent coffee shops, artist studios and clothing shops. It's super fun to wander the stairwells and discover all the new spaces popping up on a regular basis. Once you're done exploring, you can head into one of the cafes and people watch from a balcony.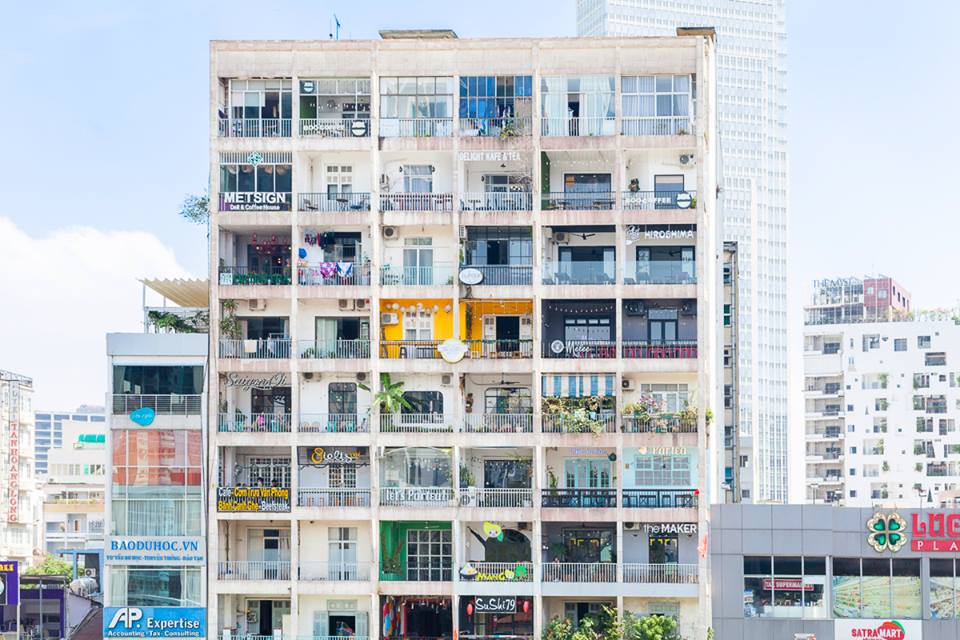 Tram Cafe: Phu Nhuan District
From the outside, this building looks like your standard, run-of-the-mill coffee shop. However, walk through the doors and you will find an unexpected natural haven. The escape is full of beautiful green potted plants and a lovely small pond, both of which add a touch of serenity to the space. Despite the menu being pretty standard, this coffee shop is definitely worth visiting - and in one of the lesser-known neighborhoods, to boot.
Tao Dan Park: District 1
Although I love living in cities, my Pennsylvanian heart needs nature as often as possible. Out of all the parks I've visited throughout town, Tao Dan Park is definitely in my top 5 favorite spots in Ho Chi Minh City purely for aesthetics. Like most parks in Saigon, this is a hot spot in the mornings for locals getting in their exercise routines. It's actually pretty cool to watch people doing their daily Tai Chi or aerobics classes super early in the morning. I love the unique landscaping, gardens and amount of green space, but even more so the fact that there's a mini pagoda and a mini temple. It's located just a short walk from Ben Thanh market, making it an ideal escape from the noisy city. The only downside is that, like most parks in Ho Chi Minh City, visitors are not allowed to sit on the grass.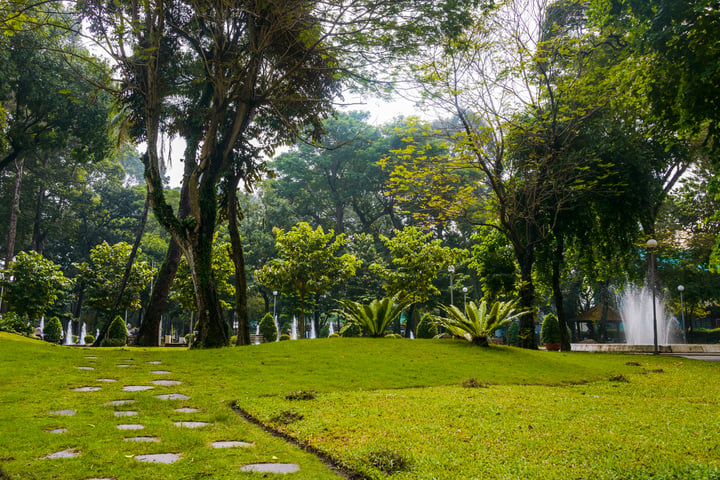 Thien Hau Pagoda: District 5
I am sort of obsessed with the grit and pure historical nature to the entirety of District 5, also known as Chinatown. However, this particular pagoda is my personal favorite in the area as it isn't as crowded as the nearby Quan Am Pagoda, and literally makes me feel like I'm stepping back in time. There are beautiful dioramas lining the rooftop; the details are unrivaled compared to nearby structures. While it is definitely within my top 5 favorite spots in Ho Chi Minh City, I will say one major downside of the pagoda is the fact there is so much incense burning from all angles. I love incense and the allure it gives Thien Hau, but 10/10 your eyes will get irritated if you're there for more than 20 minutes. After leaving, definitely explore the remarkable Cho Lon neighborhood - it doesn't even feel like you're in Saigon anymore.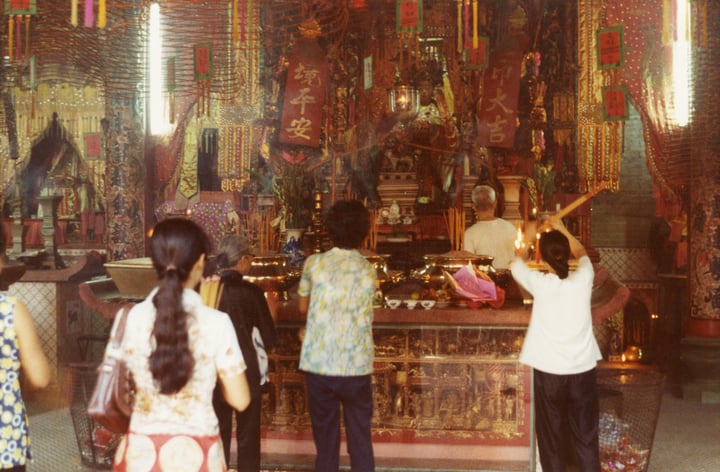 Anna Sanctuary: District 7
Okay, this is really the only one that I'm hesitant to share. Despite the aforementioned all being great recommendations, this is my ultimate escape. It's name says it all: it's a tranquil sanctuary lined with palm trees, frangipanis, an infinity pool and zero children. I currently live in District 4 (a short drive from District 7) so I've spent a lot of afternoons here relaxing with my girlfriends or reading a book by myself. There are packaged spa options, which although I've never purchased, I've been told are worth it for a day. One funny tidbit about this pool is that it's a popular spot for local 'Instagram models,' so there will be glamour shots being taken from time to time. Nothing says enchantment quite like a woman in a tutu sitting on a pile of rocks looking up at the sky, amiright?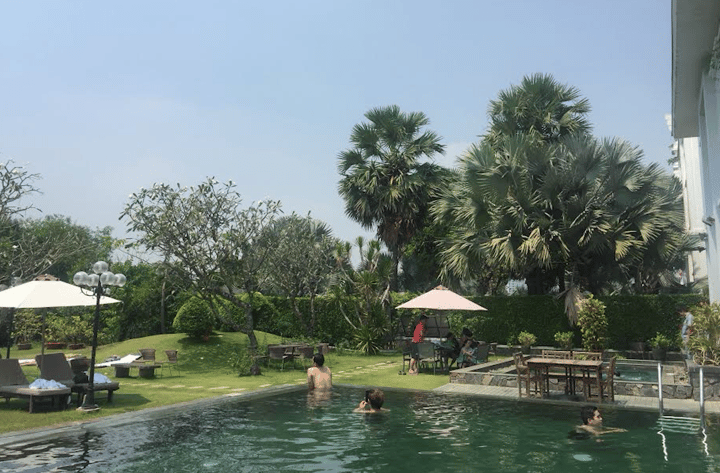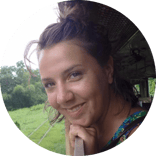 Laura is a 29-year-old serial expat who left the states in 2013 in search of a fresh perspective - a decision which opened more doors than she could've imagined. She's a lover of mountains, spicy food, stand up comedy, and will never turn down a pizza. Laura is one of ITA's Writing & Content Ambassadors.
---
Want to Learn More about Teaching English Abroad?
If you are excited about teaching English from either the comfort of your own home or anywhere in the world, contact us about TEFL certification options and get ready for a great adventure!
Related Resources: