Buenos Aires, Argentina English Teaching Q&A with Victoria Tatcheva
TELL US ABOUT YOURSELF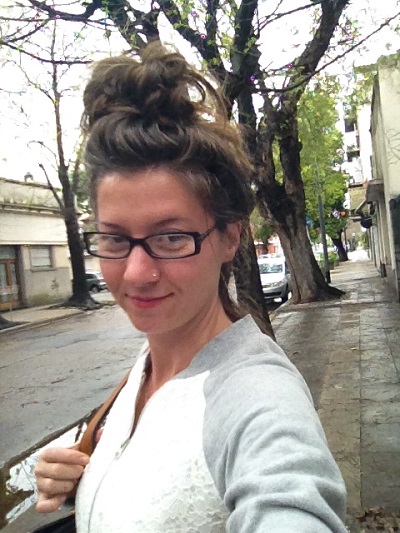 What is your citizenship?

Canadian

What city and state are you from?

Burlington, Ontario

How old are you?

29

What is your education level and background?

Bachelor's Degree
Have you traveled abroad in the past?
Some international travel with friends, family, business, etc.
If you have traveled abroad in the past, where have you been?

Australia, England, South Africa, Bulgaria, Italy, Turkey, Spain, France, Germany, Morocco, Kenya, Caribbean ...
What sparked your interest in going to teach English abroad?

I was drawn by the prospect of teaching English abroad because I believed it would be an ideal way to combine some of my favorite activities of traveling, sharing my knowledge with others, and experiencing different cultures. What also sparked my interest was my passion for social interaction with different nationalities of the world, and how this can be achieved in unique relationships of teaching and learning.

What were some of your concerns before teaching abroad?
Financial concerns, and if I was going to have enough time away from teaching to travel within the continent.

What did your friends and family think about you moving and teaching abroad?

My family was supportive and excited. Friends and colleagues were doubtful, apprehensive, negative and even scared for me.



TEFL CLASS INFORMATION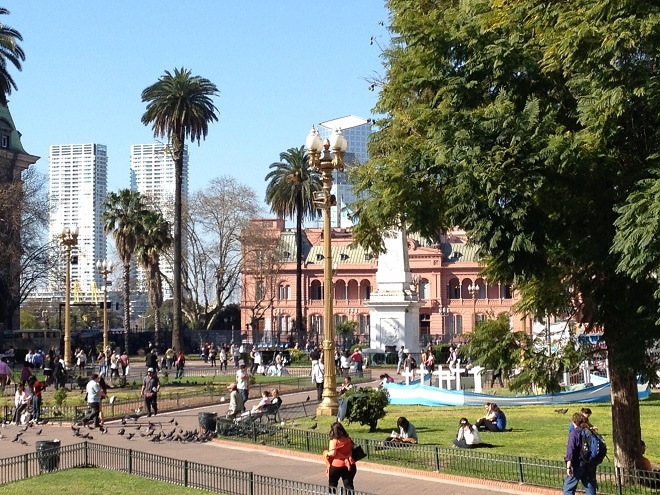 Why did you decide to get TEFL certified and choose International TEFL Academy?

Becoming TEFL certified seemed like the most practical, realistic and fast option for going to teach English abroad. It would ensure I met the requirements for teaching ESL, even though I had no previous experience doing this.
ITA seemed like a legitimate well-respected organization, who were known internationally, and so I chose them for completing my certification.
They also offered the TEFL course online, which was the best option for me, since I wanted to continue working my day job while I was completing the course.
Which TEFL certification course did you take?

Online TEFL course

How did you like your TEFL course?

I enjoyed the online TEFL course very much and had lots of fun completing it! I found it to very organized, user-friendly and full of useful information for someone who has never taught English before. The online course was hosted on Moodle and all the forums were very easy to use, and I quickly became accustomed to uploading my tasks. The course content was excellent, very practical and organized in a systematic logical manner.
The instructor for my course was easily accessible for any questions that I had and responded relatively quickly. I liked how there were many extra resources throughout the modules that I could use for my future classes. Completing the practicum hours was also fun, and I had no trouble finding a place to do this in my local library, where I participated and helped to facilitate an ESL Conversation Circle for immigrants to Canada. The ITA Student Affairs department were always there to address any concerns I had, and were extremely flexible with accommodating me and my work schedule.

How has your TEFL training helped you in your current teaching position?

My TEFL training has given me the knowledge base that I needed for teaching English in Argentina. I learned the most important elements of the English language in the domains of teaching reading, writing, speaking and listening. I learned some tips for classroom management and lesson strategies that I am using more and more in my current teaching. I am using the TEFL format for creating a lesson plan, which helps me prepare for my lessons.
I am taking into consideration the information I learned from the Young Learners module when creating lessons for my Argentinian 15 year old student. I also find myself continuously referring back to the Pre-Course Grammar Module to freshen up on grammar rules and even to assist me in developing written exercises for my students. One of the phrases I most enjoy from my TEFL training is L.T.T.T! I think it is a fun acronym which other teachers (non TEFL trained) have not heard of.

Which city and country did you decide to teach English in and why?

Buenos Aires, Argentina was my choice for teaching English because I had never been to South America before, I wanted to learn Spanish, and I was intrigued by their culture of eating beef, tango music, and the architecture of this very European city.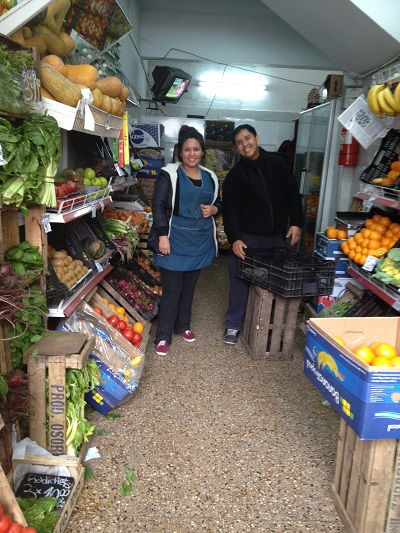 How long have you been teaching English in Argentina and how long do you plan to stay?

I have been here about a month and a half, and I plan to stay for another 5-6 months at least.
How did you secure your English teaching job?

Through contact with a language institute in Buenos Aires.

What school, company, or program are you working for?

Robinson's Institute of Languages
How did you get your work visa?

I did not get a work visa since you needed to have a secured job before entering Argentina. I am working "under the table" doing the English classes through the language institute I came into contact with.
I will be traveling outside Argentina to extend my tourist visa for another 3 months, most likely Uruguay, which is also where one can draw out American dollars and then exchange them in Buenos Aires at the "blue rate" (which is higher than the official rate currently). The compensation for teaching the English classes is provided in cash (no tax), once per month but could be 1-2 weeks after the last class of the month.

Tell us about your English teaching job!

Currently I am teaching classes for 5 students per week on different days some once per week, some 2 times per week. Altogether I am working about 10 hours per week, very spread out in regards to time slots. The pay from a language school is generally from 65-90 pesos/hr because they receive a percentage of the student's payment. Working solo without a language school, one can charge 100 pesos/hr for the English classes. Currently I am doing advertising to locate students individually. I am not able to save any money at all as I haven't picked up more hours yet (should be up to 22-25 a week). The start up costs have been great such as securing place to live the first 2-3 weeks, necessities such as food, and proper bedding, and rent including deposit.

The language school I am working for has connected me with several students, from a young 15 year old boy to an adult business man working for a TV producing company. The most challenging part for me has been getting used to traveling around the city by bus or subway, since they are mostly always packed full of people. Planning and organization is key! Adding apps to my iPhone such as "BA Como LLego" has proven extremely useful.
How did you find somewhere to live and what is it like?

Initially I found somewhere to stay through the website Airbnb through which I connected with a lovely Argentinian lady who lived in Palermo. After this I found a more permanent place via the Couchsurfing website, and this is an apartment I share with 4-5 other people. They are from different places, from Mexico to Russia. The apartment is not very fancy to say the least, but it has all the necessities, and even a rooftop terrace perfect for suntanning and cooking asado!
COUNTRY INFORMATION - FUN!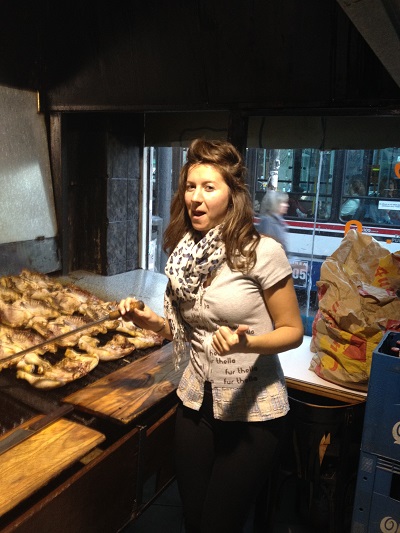 Please explain the cultural aspects, public transportation, nightlife, social activities, food, expat community, dating scene, travel opportunities, etc...
Buenos Aires is a very multi-cultural city, with Italian, Spanish and other nationalities of descent. It has European style architecture, cobblestone streets, and a very active night-life.
The public transportation is plentiful with collectivos (buses), and subte (subway). They run very often, and in all parts of the city. The subway is a bit old and dilapidated and takes some getting used to if you are coming from a modern country with tip-top subway systems.
There are many social activities going on that you can find and participate in like taking tango lessons, yoga, pizza meetings for foreigners, theatre, pub crawls, going to markets, or just enjoying live music in parks!

What I enjoy most about the food is the availability of fresh fruits and veggies in the small veggie shops found everywhere! The meat is also plentiful with mostly beef, pork, and chicken. Asado is a popular activity here, which just means making a barbeque, and cooking ribs. The meat is relatively cheap when compared with meat in North America.
There are many places which grill meat on a "parilla" and this is incredibly tasty! As far as popular North American brand names for food, they are scarce here and very expensive due to the struggling economy and restrictions on imports. Wine is plentiful and excellent! As far as making contacts and the dating scene, it is definitely easier if you know more Spanish!
Generally getting around the city is easier if you are proficient in Espanol. However, like myself, I am learning as time goes by and it is getting easier.
There are many travel opportunities to places like Uruguay, Mendoza (wine region), Cordoba, Puerto Madrin, Iguazu Falls in the north, and other countries of SA.
COUNTRY INFORMATION - MONEY
What are your monthly expenses?

Rent: 2000 pesos including utilities (I have several roomates)
Food: 2000 pesos (I am a big eater)
Social Activities: 700 pesos for going to theatre, music clubs, tickets for concerts including taxis.
Transportation: 200 pesos for Sube card recharging for buses and subway.
Phone/Communication: Since mostly "Whatsapp" and FB is used for free this is minimum at about 100 pesos.
Clothing: 300 pesos I had to acquire some professional attire for attending classes.

How would you describe your standard of living?

Average

In your opinion, how much does someone need to earn in order to live comfortably?

4000-5000 pesos/month


ADVICE FOR PROSPECTIVE ENGLISH TEACHERS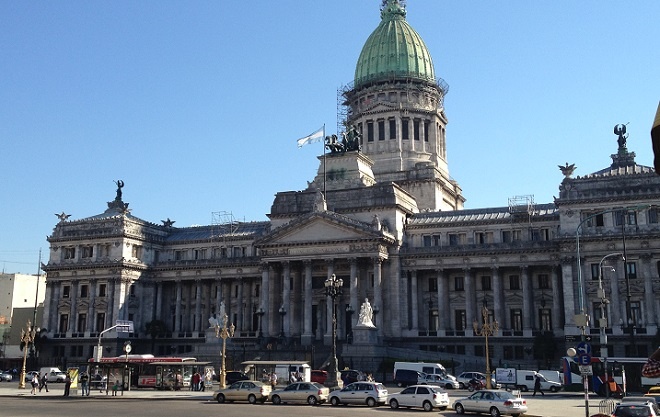 What advice would you give someone planning or considering teaching abroad? Would you recommend teaching English in Argentina?

I would say they should consider this thoroughly and carefully, taking into consideration the main goals they hope to achieve out of this experience. If the goals have anything to do with paying off debts, saving money, or making money, I would say this is not the place to do it as an English teacher but you can get by here.

One should arrive here with a considerable amount of money saved for start up costs. I would recommend teaching in Argentina if you are interested in meeting people, learning Spanish or traveling. Also, consideration should be taken about the exchange rates of American dollars and Canadian dollars. If you are coming from Canada, it is challenging to find a company who deals with Canadian banks for buying and selling pesos at the blue rate.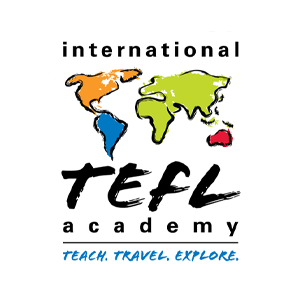 Founded in 2010, International TEFL Academy is a world leader in TEFL certification for teaching English abroad & teaching English online. ITA offers accredited TEFL certification classes online & in 25 locations worldwide and has received multiple awards & widespread recognition as one of the best TEFL schools in the world. ITA provides all students and graduates with lifetime job search guidance. ITA has certified more than 25,000 English teachers and our graduates are currently teaching in 80 countries worldwide.
Want to Learn More About Teaching English Abroad?
Request a free brochure or call 773-634-9900 to speak with an expert advisor about all aspects of TEFL certification and teaching English abroad or online, including the hiring process, salaries, visas, TEFL class options, job placement assistance and more.