International TEFL Academy is proud to offer a world-class 4-week Florence TEFL Course at our partner TEFL school's headquarters located in the heart of Florence, Italy. Employing a state-of-the-art curriculum and taught by expert university-level instructors, this course is designed to provide you with the skills & qualification you need to succeed in teaching English abroad. This course is fun and you will learn a ton, but it is also very demanding and requires that you be prepared to meet the full-time demands of a rigorous university-level course. To help you prepare for this course, we've compiled the most common and most important questions raised by our students in addition to advice & tips from actual graduates of the course.
1. How many hours will I be spending in class and on course work during the course?
The TEFL course in Florence, Italy is 130 hours in total over 4 weeks. The time commitment is mainly Monday through Friday 8:30 am to 4:00 pm. Throughout the course, students have class observations, lesson-planning, and teaching practice commitments, along with their regular input sessions. Assignments are monitored and assessed at regular intervals, with special times devoted to community education sharing and review periods; some weekend commitment is suggested to consolidate the learning process. The focus of the TEFL program is on providing in-class support for meaningful individual and group learning.
The course runs from 8:30 am to 4:30 pm Monday through Friday. Students will have some flexibility in time commitments depending on their student teaching schedule.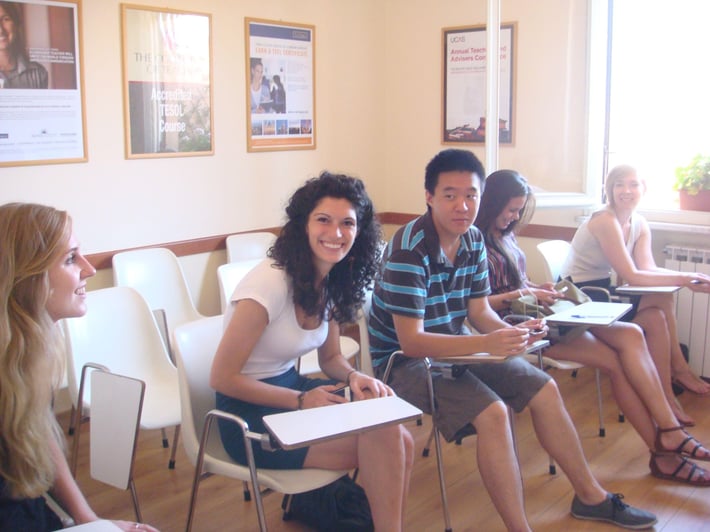 2. In regards to student teaching, how many hours is it and when does it take place? Who are the ESL students? What ages and levels are they?
Student teaching is a total of 10 hours, and lessons are in the morning and early afternoon. The ESL students are typically adults of beginner to advanced levels. TEFL Students will be put into groups of 3 to 5 students to teach each day. TEFL students will also observe and interact with the ESL classes at the language center throughout the course.
3. How many assignments are there throughout the course and what do they consist of? How many hours of homework can I expect outside of class?
There are assignments which relate to each of the course components and include the following. The course assignments consist of grammar tests, methodology research, grammar activation and applied teaching techniques. Typically, students spend one to two hours per day outside of class on homework and lesson-planning.
One-to-one Project (individual lesson planning and delivery) 6-8 hours
Group Project (creative team-building on a TEFL theme) 2-4 hours
Portfolio (ongoing diary of progress and discovery) 4 hours
Culture Capstone (exploration of local cultural site for lesson-planning) 3 hours
4. Will grammar be taught during the course? Are there additional resources in the course materials?
Yes, grammar will be taught during the course. The school provides a complete, extensive grammar presentation program and review, along with demonstrations of the appropriate teaching techniques for each point. There is also a well-stocked Resource Center for grammar texts, DVDs, community study sessions, and online options.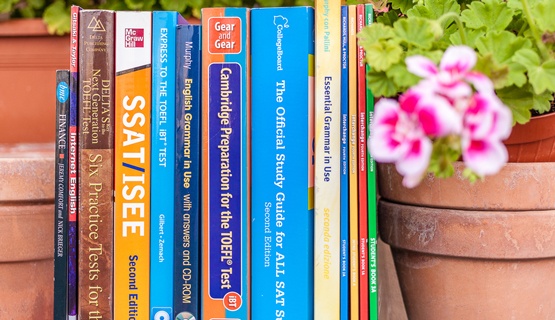 5. Is there a textbook needed for the course? Do I need to purchase it before the course begins?
There is a textbook and portfolio handbook included in the cost of the course. Students will receive it upon arrival in Florence on the first day of class.

6. Are there any specific technology requirements for the course? Such as programs students need to know? Do they need to bring a laptop with them? Etc.
No, but, if possible, students should bring a laptop computer with them to Florence. We also have computers and printers reserved exclusively for the TEFL course participants.
7. How can students prepare to take their course in Florence? Are there any assignments they need to complete prior to the course?
There is a pre-course TEFL packet that students may complete before the course begins. Students will receive these lessons and exercises before the start date, along with a suggested TEFL reading list.
8. Does the school recommend accommodation or arrange it for students?
Students can arrange their accommodations through the onsite coordinator in Florence, and receive suggested alternatives. All our housing is within walking distance of the center.
9. What time should I arrive on the first day of class?
The school recommends arriving at 8:30 am on the first day of class. Along with a "Welcome Breakfast" students are provided with notebooks, pens, and study materials.
10. Is there anything else specific to the Florence course that prospective or current students should know?
Students will enjoy the following Florence-specific benefits:
Welcome Breakfast and Final Lunch
Conversation exchange with local Italian students
Chance to observe and interface with classes at the American Language Center
Opportunity to see international testing in action: TOEFL, iTEP, IELTS
Graduate Credits towards MATESOL programs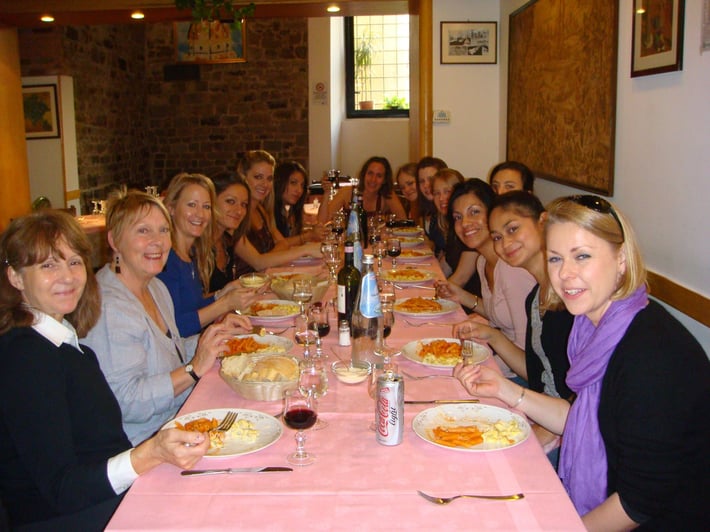 ---
Want to Learn More about TEFL Certification for Teaching English Abroad?
Your first step is to speak with expert advisor who will cover all of your options & questions. Contact International TEFL Academy now for a free brochure and to speak with an admissions advisor. You can also call us directly at 773-634-9900.
Related Resources: