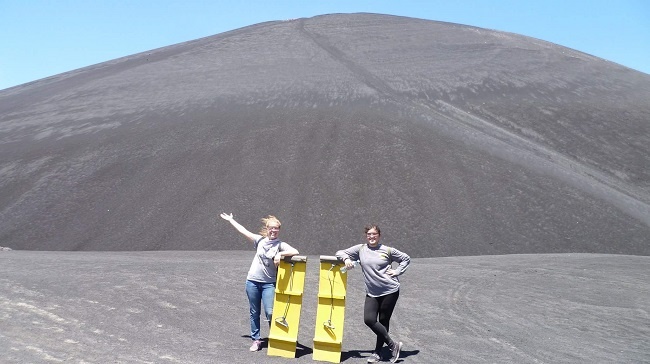 By: Maylin Enamorado
When I first arrived at the meet and greet for International TEFL Academy Course in Leon, Nicaragua, I was a nervous wreck. I felt too young, wildly inadequate, and unprepared. One by one, I met my future classmates. They were all older than me, educated, and very intelligent. They had all led interesting lives prior to arriving, whilst mine was supposed to start when the course did.
Oddly enough, as the weeks went by and the pressure of the course began weighing down on us, we began leaning on each other for support. Soon, late night lesson planning became late night confessionals, and I'd found something incredible in each person. They were almost 100% hilarious across the board. They were seemingly fearless, and most of all, they were incredibly kind. They made me feel as though I had something to offer (despite being a 20 year old, fluctuating college student ) and never allowed me the room to doubt myself in and out of the classroom.
Though we had all grown close throughout the course, we remained somewhat unattached to each other. We had plans of leaving after the course. New countries, new schools, and new lives had all been discussed casually in class. We knew we would miss each other, but it felt as though we were afraid to miss each other too much. I now know this to be a common trait among travelers; we're always trying so hard to pack light that we do our best to avoid a heavy heart in the process.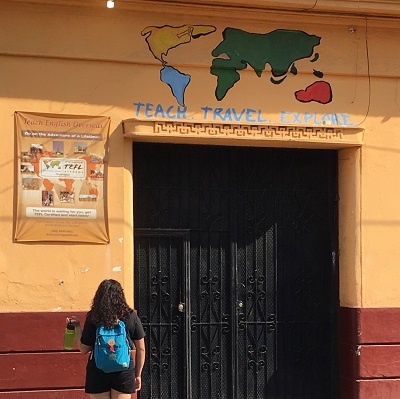 Graduation day came sooner than we expected. Though it had only been four weeks, we had overcome so much as a class. We had been there for each other through grief; we had shared gossip; and we had watched each other become stellar teachers (which was truly the most incredible part when we look back at our very first presentations.) Now we were expected to just go our separate ways and go be amazing teachers or travelers somewhere else. We began saying our goodbyes to those who were leaving that weekend. We kept extending our graduation celebration by hours, then days. In about a week, everyone had gone through with their plans. Very few of us were left in Leon by the end of the second week. I myself had also left to begin teaching at a school in Honduras.
I remember that it didn't feel right when we had said goodbye to each other. It had been too casual; we weren't classmates—we were a family, and you shouldn't say goodbye to family.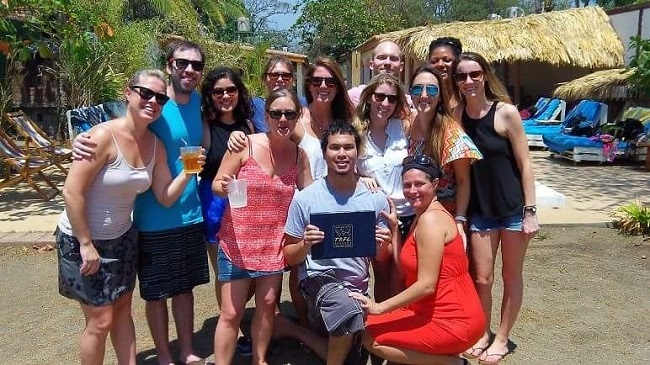 I received a Facebook message from one classmate telling me that she had returned to Leon and would be staying there for a few more weeks. Soon, another similar message. Somehow, it seemed everyone was trickling back to Nicaragua. The school I was working at was not at all what I'd been told it would be, but I had no desire to return to the United States; it was the only place that seemed worse than where I was.
One night at work, I lay in bed crying because I was filled with doubts about where I had ended up and whether or not I was a capable-enough teacher. It was a strange way to feel after being built with confidence by my teachers and friends back in Nicaragua. I opened my Facebook and there, at the top of my timeline, was a photo of half of my class, taken that same night, back in Leon. Seeing their faces reminded me of all the hard times we'd overcome throughout our course. Seeing their comments flood the picture reminded me of the way we picked each other up when we were down; all at once, racing to out-compliment each other. So much clarity came from that picture; I wasn't meant to settle for a job in a place where I didn't want to be. I was meant to keep getting stronger and chase knowledge, surrounded by love and support.
I booked a bus ticket back to Nicaragua an hour later. I had lunch with my classmates the next day. I landed two jobs with some of the best schools in Leon within the month. For the rest of the year, it was as if we were all strung together by an invisible string that we could tug on whenever we needed each other, and let go of in order to grow on our own. Almost all of us spent far more time in Nicaragua then expected, others came back to visit a lot sooner than they ever though they would. In between, I spent about a thousand hours laughing, twice that many learning, and likely three times that many eating.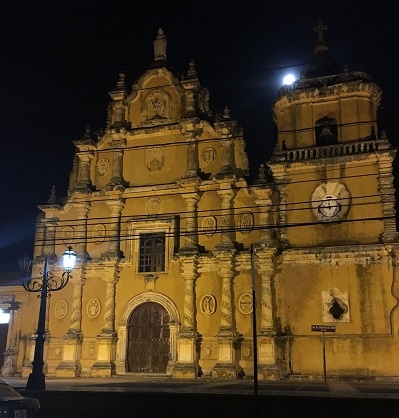 The lessons I learned from my time in the course extend far beyond the necessary skills to teach the English language. Learning to connect with people, the way I connected with my classmates, has added a new dimension to my travels; I am lucky enough to see each new country through the eyes of the people I come to love there, rather than simply my own. Whenever I send my TEFL certificate for a job application, I can't help but take a minute to stare. I went all the way to Nicaragua because I thought I needed that more than anything else, to keep traveling. While it has opened many doors for me ever since, it turns out I needed about 18 other incredible people in my life even more. Luckily, thanks to International TEFL Academy in Leon, I ended up getting both.

Maylin Enamorado is a Honduran-American writer and teacher from Miami, FL. She has been living and teaching in a different country every year for three years. She is currently living in Italy and heavily addicted to Parmesan cheese.