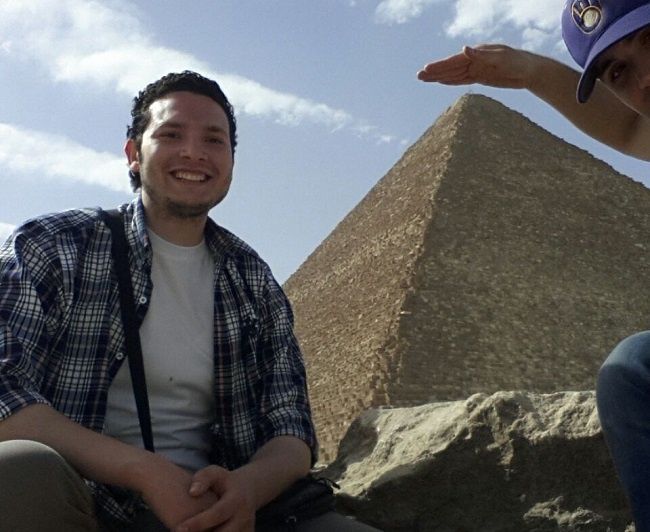 By Eric Schenk
If you are coming to Egypt to teach, you will, at some point, take the trek. It will either be the first thing you do when you hop off the plane, or, like me, it will take you a full five months before you get around to it.
I'm talking, of course, about the pyramids. The pyramids of Giza are some of the most amazing things you will ever see. Huge and golden and majestic in the sun, they are even more incredible than the pictures. Sometimes, pixels just can't do history justice.
But you need to be ready. Cairo is well-known as one of the most "pushy" cities in the world when it comes to locals. They will try to sell you things you don't want; give you things you don't need; and charge you for things you haven't bought. I experienced it myself numerous times while I was living there. I got certified to teach English abroad with International TEFL Academy's online course in April of 2015. By August of that year, I was haggling with taxi drivers. Preparation is the name of the game, and it's worth your time to know what you'll be dealing with.
So here you have it, from somebody that went through it all: your quick guide to a painless trip to the pyramids of Giza.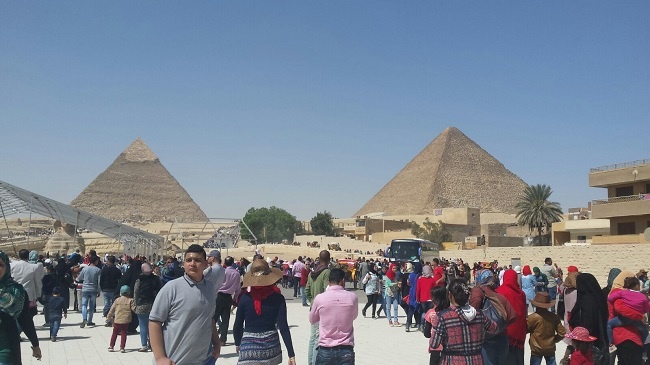 1. Try to set up a guide beforehand
The pyramids really are quite incredible, and if you like to know what you are looking at, a guide is worth every penny. They know the history, the weird stories you'd never read about, and can even get you access to places you'd never see on your own. They are also dirt cheap. An expert that will tell you everything you want to know can be had for less than ten dollars. Still, don't listen to anybody that says you have to hire one. They are nice to have, but they aren't a requirement. The majority of tourists come just to look at the pyramids, and they get by just fine. The choice is yours.
2. Take an Uber there, if you aren't part of a tour group on a bus
It will cost you right around five dollars from almost anywhere in Cairo. The driver will know where he is going, and public transportation is often a nightmare for anybody that doesn't speak Arabic. It's also quite cool to see the pyramids from a distance as your make your way there. Do yourself a favor and travel in comfort.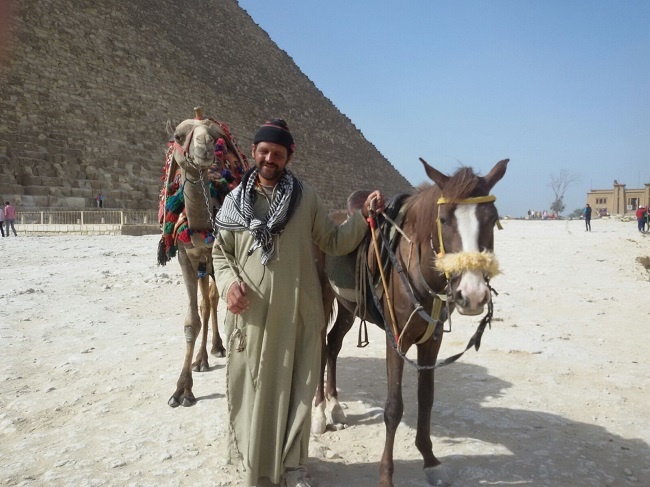 3. Don't go during the weekend
Just don't. In Egypt, this is Friday and Saturday, and it will be even more packed than usual with Egyptians that have the day off. I have heard horror stories of girls that went and were followed around. It's also quite common for Egyptians to take pictures of you from a distance, and the odds of confrontation plummet during the less busy work week. This is not to say that Egyptians are dangerous. In fact, they are some of the nicest people I have ever come across. But save the socializing for a time when you're not exploring one of the ancient wonders of the world.
4. Bring water and snacks in your bag
The pyramids are amazing; access to refreshments is not. You don't have conveniently located restaurants and cafes like you do at many of the world's top tourist spots. Of course, maybe this is how your prefer it. A bit of an adventure. It might take away from the magic of everything if you just rode an elevator up to the pyramid or sipped on Starbucks while you gazed at the sphinx. In any case, come prepared. If you are hungry or thirsty, it's going to take away from the experience of a lifetime.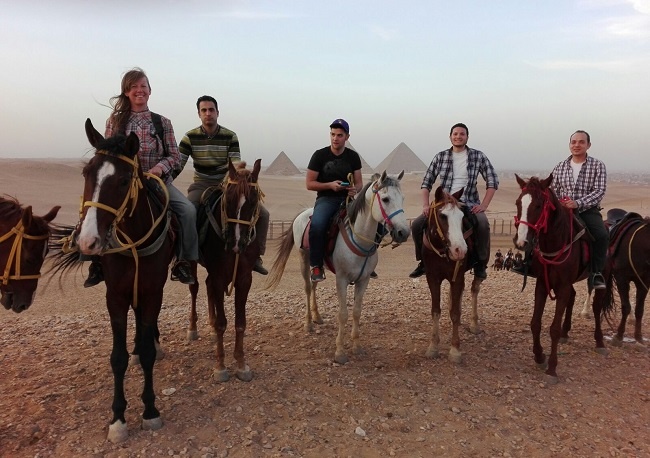 5. Bargain
If you want to buy something at one of the souvenir stalls, the price will be 2-10 times what it "should be." This is just how it is. You are a tourist, and Egypt doesn't have a lot of money. Expect it. But also believe in yourself. In many countries, bargaining for a lower price is considered rude. Egypt is not one of those countries. Trying to get a lower price, and even acting offended when somebody tries to overcharge, is the name of the game. Most of the "souvenir guys" speak decent English anyway, so bargaining shouldn't be too big of a problem. Brush up on your negotiation skills, and you'd be surprised what kind of deals you'll score.
So there you have it. I lived in Cairo for three years, and I went to the pyramids numerous times. Each time was a unique experience, and something I will always remember. You can feel the history in the air, and as cliché as it sounds, knowing how old the pyramids are (while you're standing close enough to touch them) really does take your breath away.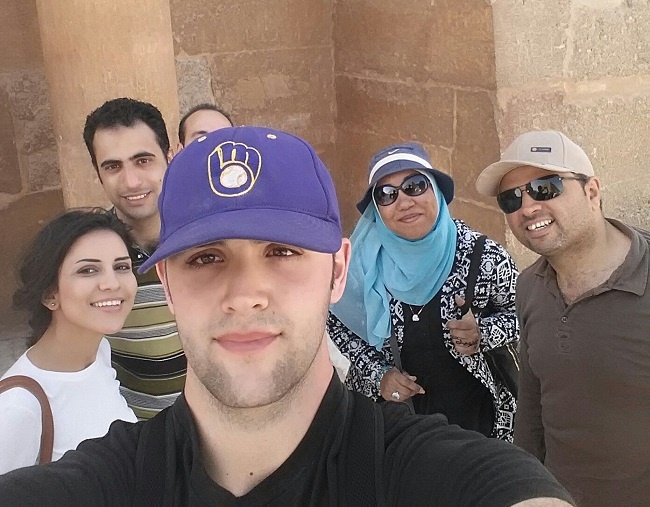 Follow these five tips and you can't go wrong. The pyramids (and the sphinx, to a lesser extent) are quite incredible to see, and you should enjoy every moment that you are there. Take good pictures, don't get sunburned, and maybe eat some koshary afterwards.
Eric Schenck is 25 from Clearlake, California. After graduating from Gonzaga University in 2015 with a BA in Political Science, he moved to Cairo, Egypt, where he taught English and learned the Egyptian dialect of Arabic. He is now living and teaching in Düsseldorf, Germany, where he has started the (just as weird) German language. Follow Eric on his blog, a platform for helping foreigners learn the Egyptian dialect of Arabic.