Teaching English
in Italy

Teaching English in Italy

English teachers in Italy typically find work towards the beginning of September or October, and then again in January, with most contracts ending in late June. For those looking to teach through the summer, opportunities at summer English language camps are available, and positions typically start in late June and early July. English teachers in Italy will be expected to interview in person once they arrive in Italy, and they will also be responsible for their airfare, as well as housing. Most teachers live in apartments recently vacated by previous teachers, and many room with their coworkers.
A solid hourly wage affords English teachers in Italy a comfortable lifestyle that enables them to enjoy all that Italy has to offer. Schools typically offer around 20-25 hours per week of work, leaving you plenty of opportunities to travel and explore. A BA is often preferred to teach in Italy, and a TEFL certification is absolutely necessary as well. Major cities for English teaching jobs in Italy include Rome, Naples, Milan, and Turin.
* Note about Florence job market: Florence is a moderate sized city in Italy and while there are language schools that are hiring during the job season (September and January), it is a city with a lot of English teachers which makes it a competitve job market. It can be a difficult job market, especially for Americans & other non-European Union citizens. The rule of thumb, go where the population and standard of living is high. Rome and Milan are where the majority of English teachers work (though there are many cities in Italy for English teaching).
Articles about teaching English in Italy:

Alumni groups:
Want to see the ITA Alumni Facebook group in Italy?
Check their discussions, sharing of tips and information.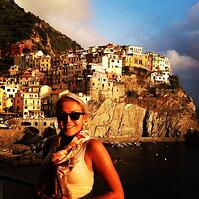 Alumni feedback:
Q&A:
Rome, Italy Q&A with Erin Lucas
Florence, Italy Q&A with Sarah Graubard
Florence, Italy Q&A with Kevin Iannone
Florence, Italy Q&A with Amelia Perr
Milan, Italy English Teaching Q and A with Kevin Nye
Milan, Italy English Teaching Q and A with Jenna Berens
Florence, Italy English Teaching Q&A With Samantha Siciliano
Rome, Italy English Teaching Q and A with Kelsey Connors
Rome, Italy English Teaching Q and A with Alyssa Darah



Article:
Stage Fright - Teaching Private English Lessons in Italy - Jenna Berens
"Welcome Home" - Teaching English in Italy - By Amelia Perri
Plunging in Headfirst - Teaching English in Italy - By Annie Chen
The People You'll Meet in Italy - Kevin Nye
Can I Teach English in Italy? - Jenna Berens
Blog:

Sabrina Fortino: https://sabrinafiorentina.wordpress.com/
Alyssa Darah: http://darahthexplorer.com/
Amelia Perri: http://befearlessandhopeful.blogspot.it/
Sandy Swanton: http://globalwanderings.ca/
John Ware: https://www.tumblr.com/blog/johnware
Summer teaching in Italy: Joanna Afghani: http://joyfuljobot.com/
Requirements & Guidelines for Teaching English in Italy
Peak Hiring Months: September, Early October & January
Types of Jobs: Foreign language schools, Summer English Language Camps
Typical Hiring Process: Interview in person in Italy
Average teaching hours per week: 20-30 hours of classroom & extra prep time
Types of Students: Business professionals, Children Summer Camps
Cost of Living per Month: $1,230 - 1,490 USD
(1,200 - 1,350 Euro)
Average Monthly Pay:

$

1,230 - 1,490

USD




(

1,200 - 1,350

Euro)

Start-up Cost: $2,250 - 2,700 USD (1,990 - 2,390 Euro)
Potential to Save or Break-even: Break-even
Accommodation/Housing benefits Paid: No
Flight Reimbursement: No

Interesting Facts About Life Teaching English in Italy
In 2008 Italy had the 7th largest economy in the world, and 4th largest in Europe.
Being open and confident and presenting oneself well by dressing elegantly when meeting new people is considered essential for what is called la bella figura, or making a good impression.

Italy has over 100,000 historic monuments nationwide. (Museums, art galleries, churches, etc.)

Italy is often viewed as the epicenter of the art world, with such masters as da Vinci, Michelangelo, and Raphael.

Florentine poet Dante Alighieri authored the Divine Comedy, one of the foremost literary statements ever produced in Europe.




Your life in Italy as an English teacher...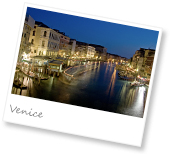 Whether it is art, fashion, architecture, religion, or any of the other qualities that brings you to Italy, it must be said that one can spend an entire lifetime in Italy and still not experience everything the country has to offer. Some of the greatest artists, philosophers, theologians, architects, fashion designers, and chefs have called Italy home, and their creations and influence resonate throughout the streets in every city and village. The pace of your daily life can vary greatly; whether it be a ride on a Vespa in Rome, or a ride in a gondola down a waterway in Venice, Italy has something to offer to everyone.

By the way, if you like to eat great food, there was a very good reason the "Eat" part of "Eat, Pray, Love" book was set in Italy!
Want to learn more? How to get TEFL certified and teaching English in Italy and around the world?
Contact International TEFL Academy today to speak with an advisor to find out about our onlineTEFL course, multiple on-site TEFL classes or request a brochure to learn about TEFL training courses and a comparison of the most popular countries to teach English.