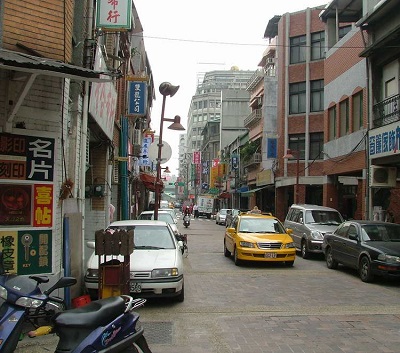 Toufen, Taiwan English Teaching Q and A with Scott Styles
TELL US ABOUT YOURSELF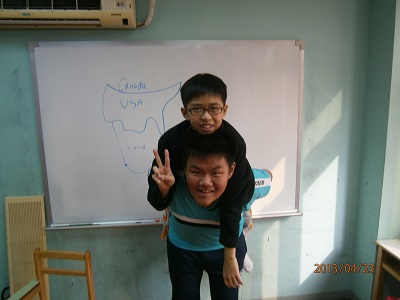 What is your citizenship?

United States
What city and state are you from?

Calgary, Alberta, Canada

How old are you?

36

What is your education level and background?

Bachelor's Degree
Have you traveled abroad in the past?

Yes, I've taught English abroad previously.

If you have traveled abroad in the past, where have you been?

Mexico
What sparked your interest in going to teach English abroad?
Initially, it was a chance to be with my kids as they are in Mexico; plus, it was a way that I can do what I love, which is to teach. I hope to do this for a long time and hopefully travel to many countries with my family.

What were some of your concerns before teaching abroad?

The language barrier, culture, and being so far away from my kids/family.

What did your friends and family think about you moving and teaching abroad?

They were supportive, but a bit apprehensive when I went to Mexico due to the drug violence.

TEFL CLASS INFORMATION
Why did you decide to get TEFL certified and choose International TEFL Academy?

To enhance my resume, my education, and to be able to teach overseas. This was something that, while not necessarily a requirement, I wanted to have, and in the future, I hope to obtain a Masters in Linguistics.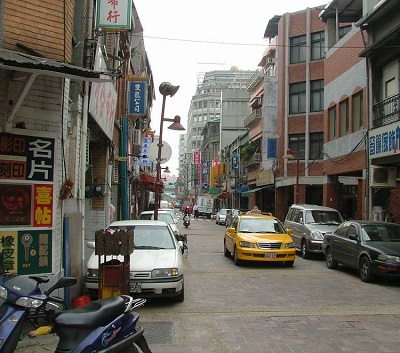 Which TEFL certification course did you take?

Online TEFL Class

How did you like the course?

I LOVED the course.
I have taken 3-4 online courses while finishing my undergrad degree, and this by far is the most comprehensive course I have taken. I was thoroughly impressed by the content, the instructor's knowledge, and feedback. I would absolutely recommend this course to anyone looking to obtain a ESL Certificate.

How has your TEFL training helped you in your current teaching position?

It has helped tremendously. Before taking the TEFL course, I had not thought too much about grammar and sentence structure since elementary school. So, the course definitely helped shake out some of the cobwebs and taught me appropriate teaching guidelines.

Which city and country did you decide to teach English in and why?

Monterrey, Mexico, and currently in Toufen, Taiwan.

How long have you been in this country and how long do you plan to stay?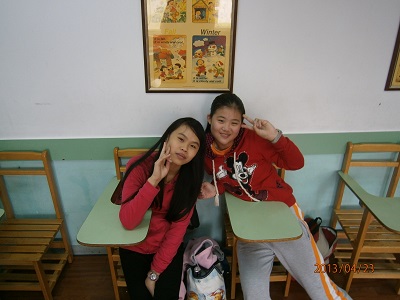 I have been in Taiwan for 8 months now.

How did you secure your English teaching job?

Through an ESL website.

What school, company, or program are you working for?

I am working for Joy English School in Toufen, Taiwan.

How did you get your work visa?

The school took care of my work visa; it was a very painless process. I filled out the application and had my photos taken the day I arrived, which they used for the application and within a few weeks, I had my ARC. (Alien Registration Card).

Tell us about your English teaching job!

I work approximately 25 hours a week, which included anywhere from 1.5-2.5 hours on Saturday. I knew I had to teach on Saturdays, and it's only a few hours of teaching, but my total time of having to be at the school is 4 hours. It is still a drag to work on Saturdays knowing that I am pretty much the only foreigner that works on Saturdays.

My pay is slightly below average for Taiwan, but even with that, I am living rent free and just have to pay my electric bill every two months. I am sending 75% of my salary back to my wife and kids to pay for bills and even with that, I am still able to go out to dinner once or twice a month to a nice Thai restaurant, go and see a movie once a month. For the most part, things are pretty cheap in Taiwan, which is awesome. I have yet to meet an expat living and working who wants to leave. The people are very nice; it's cheap to live, and very, very clean. There's absolutely no crime.

I teach a wide range of students, from first grade up to middle school. So, I teach the absolute basic English learners up to a more advanced learners. Class sizes range from 5-17, so the average is about 10 per class. I have no vacation time, other than national holidays, etc.
.
How did you find somewhere to live and what is it like?

The Director of the School, on the day of my arrival actually took me to a couple different places that had rooms to rent. I have no roommates, and the school pays for my rent, which is one of the reasons why the pay is not as high as some other schools.

It is a little small, with just a bed, a wall mounted T.V., a dorm sized fridge, a small closet, and small work area. But it's all very nice. The building I would say is less than a year old. My mattress was brand new; the T.V. still had the plastic on it, as did many things in the apartment. I can walk to my school from the apartment in roughly 7 minutes. It is also within walking distance to KFC, McDonalds, other convenient stores to buy food, drinks, snacks etc.


COUNTRY INFORMATION - FUN!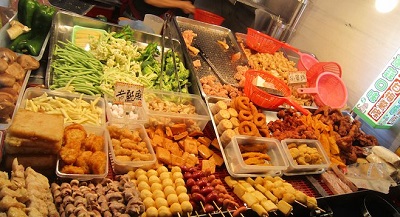 Please explain the cultural aspects, public transportation, nightlife, social activities, food, expat community, dating scene, travel opportunities, etc...

Public transportation is awesome, and cheap. If you are going to stay longer than one year, then invest in a scooter as everyone has one and it's the best way to get around. They have trains - a high speed and a local train that can take you anywhere on the island and again, really cheap.
I haven't been out a lot as that is my not my main thing. I am 36 years old, have kids, so that time is behind me. But, I have heard that there are good places to go to have a good time. There is a karaoke, and a really nice billiards place close to my house.

The food, if you have a diverse palate, is for you. I must say, Taiwan has the BEST Thai food I have ever had. Again, very cheap. If you want something less exotic, you can go to the local convenience stores for lunch, or dinner for $5 US or less.

I haven't had too many opportunities to travel, mainly because I only have one true day off, and I don't want to spend it traveling all day. I usually will go the next big city with a friend I met here from Chicago who knows Chinese and we will go see a movie (YES, in English) and maybe some Thai food. From what I have heard about dating Taiwanese girls, they are very conservative and I have yet to hear about a Taiwanese girl and a foreigner that has ended happily. I am not sure why, but they just don't last.


COUNTRY INFORMATION - MONEY
What are your monthly expenses?

My monthly expenses are basically nil. Other than when I have to pay my electric bill, which is every 2 months, and is about $40 US for 2 months (1200-1300 local currency), I have no expenses. I do not pay rent; I do not have any scooter payments or anything like that. I live on $300 (low end) to $400 (high end) USD a month after I send my salary to my wife to pay for the kids school, car payment etc. And, with that amount, I am still able to do pretty much what I want to do. Things here, especially if it is local, are extremely cheap. If you are buying exports, i.e. from the States, they would be what you would expect to pay.

If I were single, I would absolutely be able to save close to $1000 at my school, which is at the middle of the road pay wise. If you are able to work at a school that pays in the mid 60,000 (local Taiwanese currency), about $2000+ in US dollars, than you would have no problem living a very, very good life. With time off you could travel to any near countries, Hong Kong, Philippines, Vietnam etc. with no problems.

How would you describe your standard of living?

In Taiwan, we have a very good standard of living, I would say in the top 10% of the country. Foreigners get paid a lot higher than local Taiwanese teachers as well. Parents pay a premium to have a Native English Teacher teach their kids English.

In your opinion, how much does someone need to earn in order to live comfortably?

Like I mentioned above, I live off an average of $350 US a month, and that does not hamper my living style.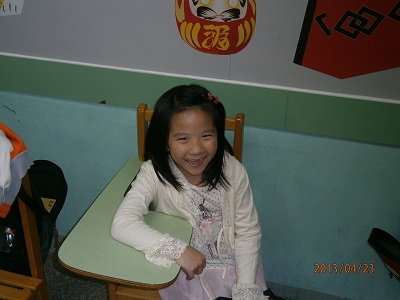 ADVICE FOR PROSPECTIVE ENGLISH TEACHERS
What advice would you give someone planning or considering teaching abroad? Would you recommend teaching in your country?

I would absolutely recommend a foreigner teaching in Taiwan. A teacher here is a very respectable position here. The kids are very respectable as well, as you rarely have any behavior issues. You can make a good living, save money. All the expats I have met do not want to leave.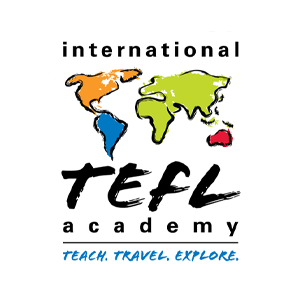 Founded in 2010, International TEFL Academy is a world leader in TEFL certification for teaching English abroad & teaching English online. ITA offers accredited TEFL certification classes online & in 25 locations worldwide and has received multiple awards & widespread recognition as one of the best TEFL schools in the world. ITA provides all students and graduates with lifetime job search guidance. ITA has certified more than 25,000 English teachers and our graduates are currently teaching in 80 countries worldwide.
Want to Learn More About Teaching English Abroad?
Request a free brochure or call 773-634-9900 to speak with an expert advisor about all aspects of TEFL certification and teaching English abroad or online, including the hiring process, salaries, visas, TEFL class options, job placement assistance and more.