Taipei, Taiwan English Teaching Q and A with Diane Mitchell
TELL US ABOUT YOURSELF!
What is your citizenship?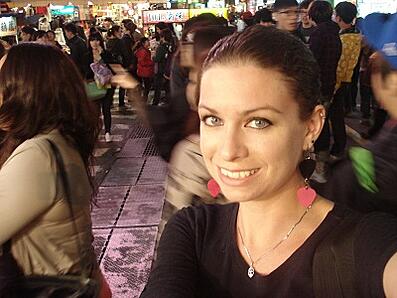 United States
What city and state are you from?
Homewood, IL
How old are you?
29
What is your education level and background?
Bachelor's Degree
Have you traveled abroad in the past?
Some international travel with friends, family, business, etc.
If you have traveled abroad in the past, where have you been?
Spain, Cambodia, Fiji, Bali, Vietnam, Thailand, Malaysia
If you have studied abroad in the past, where did you study?
Spain
What sparked your interest in going to teach English abroad?
I wanted to spend more than just vacation time in a country. I was looking for a legal way to work and live abroad for an extended time.
What were some of your concerns before teaching abroad?
Finding a job and housing were my biggest concerns.
What did your friends and family think about you moving and teaching abroad?
They were worried but knew it was something I felt I had to do so they supported me in my decision.
TEFL CLASS INFORMATION
Why did you decide to get TEFL certified and choose International TEFL Academy?
Once I decided to teach English abroad, I felt I would benefit from classroom observation and learning how to teach ESL since I had no prior experience. I chose International TEFL Academy because the quality of the program exceeded other TEFL programs I was considering.
Which TEFL certification course did you take?
How did you like the course?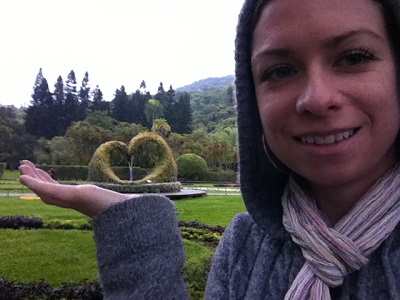 My online instructor was a valuable resource and I felt I could contact him for help anytime. He always responded in a timely manner with good advice. The tasks were very helpful in mentally preparing me for the type of work I would be doing. My observation practicum was immensely enlightening and time well spent.
How has your TEFL training helped you in your current teaching position?
TEFL training has given me a number of great resources to refer to and has put me in the mindset of being a teacher. Although I did not have experience teaching prior to this, the TEFL training prepared me for the job.
TEACHING ABROAD IN TAIPEI, TAIWAN
Which city and country did you decide to teach English in and why?
I am teaching abroad in New Taipei City, Taiwan. It is a great country for first time teachers and schools offer support in and out of the workplace.
How long have you been in this country and how long do you plan to stay?
I am in my 3rd month of a year long contract.
How did you secure your English teaching job?
I did my own search online but found a school that was the right fit through a recruiter at Reach to Teach which offers free placement.
What school, company, or program are you working for?
Shane English School, it is a franchise school.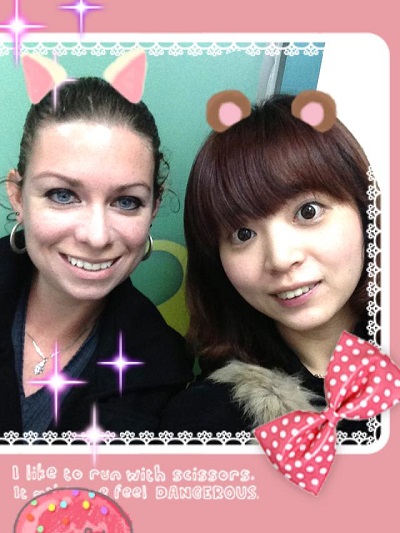 How did you get your work visa? If you didn't get a work visa, please elaborate on working under the table without a work visa.
The manager and staff took care of everything for me. They even took the fees out of my pay and provided me with receipts for my reference. They always kept me updated on the status of my paperwork.
Tell us about your English teaching job!
I work about 22 hours per week Monday through Friday at about $18 USD/hour. I believe I will be able to save quite a bit of money since the cost of living is low. I am working for a buxiban teaching ages 8-15 in the afternoon and evenings. I get 2 weeks of unpaid vacation per contract period.
The school sent a representative to pick me up at the airport, booked a hotel and split the cost with me for the first 3 days and took me apartment hunting. They helped me get a cell phone and showed me the public transportation system. They've been great! They made the transition into my new life easier than I thought possible.
How did you find somewhere to live and what is it like? Do you have roommates?
I found a room in a shared apartment on tealit.com. I saw the apartment and moved in 3 days later. My roommates are a New Zealand couple and an American girl. They all study Chinese and teach English.
COUNTRY INFORMATION - FUN!
Please explain the following cultural aspects, public transportation, nightlife, social activities, food, expat community, dating scene, travel opportunities, etc. about your country: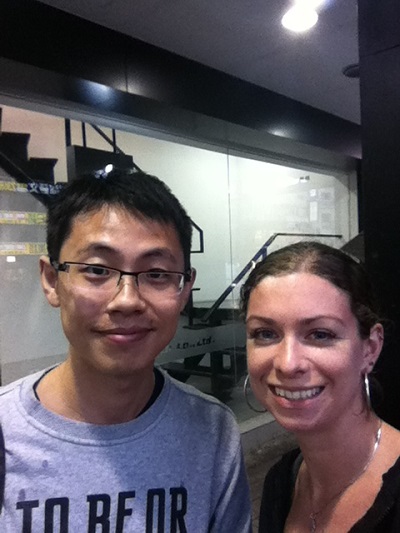 Taiwan is a great place to study Chinese, even as a casual hobby. There is a large expat community of young people studying Chinese and many Chinese university students looking for cultural exchange with expats. The MRT and buses make transportation ridiculously easy and affordable. If you're looking for nightlife, your best bet is to go to the heart of the city, but it is a bit more expensive.
With so many foreigners living in Taipei there are a variety of social clubs for based on various activities and hobbies such as hiking and photography. The food is amazing and eating the local treats is very easy on the wallet. If Western or ethnic foods are what you crave, there's no shortage in and around Taipei. There are certain bars people frequent if they are interested in meeting new people.
Taiwan is easily accessible by train and bus making weekend trips all over the island very easy. Even a day trip to the outskirts of Taipei can offer great things. The people in Taiwan are warm and friendly. They are very accommodating and will not hesitate to speak English to a foreigner who doesn't speak any Chinese!
COUNTRY INFORMATION - MONEY
What are your monthly expenses?
Rent: Rent for 1 room in a 3 bedroom apartment- 6,000NT/mo
Utilities: (water, power, gas, internet/cable)/ 1,000NT/mo
Food: Eating mostly street food and cooking at home with groceries from the markets- approx 1,000NT/week
Social activities: There are a lot of free or cheap things to do outdoors and museums are inexpensive. Cost of other activities vary.
Transportation: Commuting short distance daily and longer journeys on weekends- 400NT/week
Communication: Cell phone - prepaid SIM
Travel: Transportation is cheap, I have not stayed anywhere overnight yet.
How would you describe your standard of living?
I live modestly and frugally while still trying to experience as much as I can.
In your opinion, how much does someone need to earn in order to live comfortably?
It all depends on your lifestyle but the average wages for teachers in Taiwan makes for a comfortable lifestyle especially if you are living outside of the city center.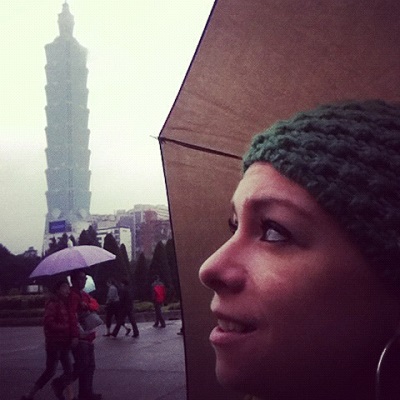 ADVICE FOR PROSPECTIVE TEACHERS IN TAIWAN
What advice would you give someone planning or considering teaching abroad? Would you recommend teaching in your country?
I highly recommend teaching abroad once in your life! You have nothing to lose and everything to gain.
Although it's been said hundreds of times before, I just wish I would have taken the leap sooner. Taiwan is a great place to start a teaching career and many teachers here tend to stay years longer than they planned. There's something for everyone here and with a little effort you can find a great teaching job.



Read more about Diane's travel adventures in: Lost and Found: Teaching English in Taiwan

Founded in 2010, International TEFL Academy is a world leader in TEFL certification for teaching English abroad & teaching English online. ITA offers accredited TEFL certification classes online & in 25 locations worldwide and has received multiple awards & widespread recognition as one of the best TEFL schools in the world. ITA provides all students and graduates with lifetime job search guidance. ITA has certified more than 25,000 English teachers and our graduates are currently teaching in 80 countries worldwide.
Want to Learn More About Teaching English Abroad?
Request a free brochure or call 773-634-9900 to speak with an expert advisor about all aspects of TEFL certification and teaching English abroad or online, including the hiring process, salaries, visas, TEFL class options, job placement assistance and more.