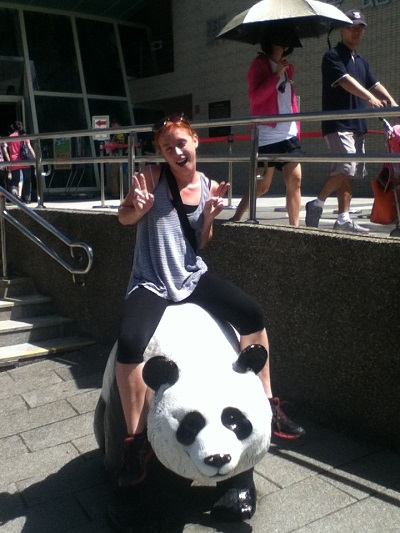 Nankan, Taiwan English Teaching Q&A with Colleen Contestabile
TELL US ABOUT YOURSELF!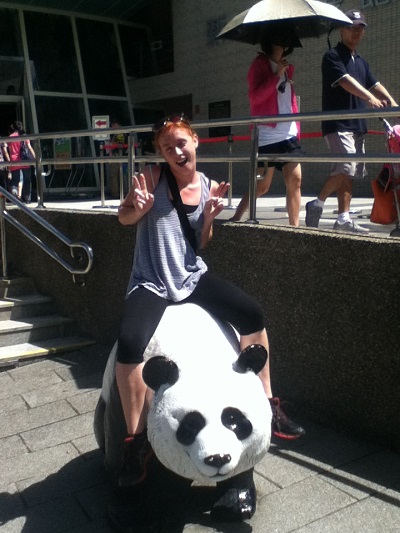 What is your citizenship?
United States
What city and state are you from?
Rochester, New York
How old are you?
24
What is your education level and background?
Bachelor's Degree
Have you traveled abroad in the past?
Studied abroad
Where have you been?
Greece, France, Jamaica, Ireland, Netherlands, Turkey, Bulgaria, Macedonia (FYROM)
Where did you study abroad?
Greece
What sparked your interest in going to teach English abroad?
I wanted a way to pursue my interest in traveling and exploring while utilizing my bachelors degree and finding a way to sustain myself financially.
What were some of your concerns before teaching English abroad?
Culture shock, home sickness, and the language barrier.
What did your friends and family think about you moving and teaching English abroad?
They were supportive but concerned.
TEFL CERTIFICATION CLASS INFORMATION
Why did you decide to get TEFL certified and choose International TEFL Academy?
The 20 hour practicum (student teaching) was a big pull for me. I wanted experience to put on a CV - Resume and I knew schools abroad would look highly at it. It was also a great way for me to get involved in my community.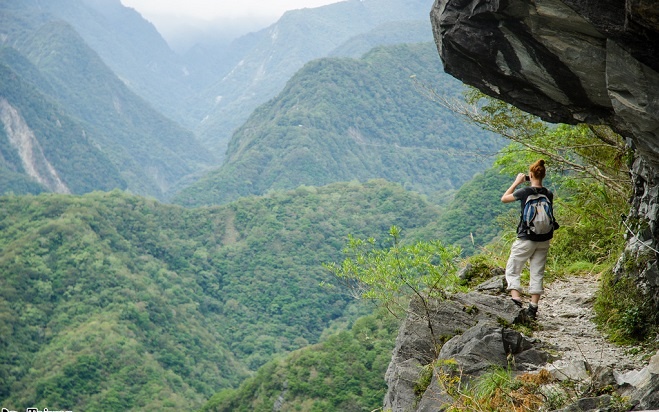 Which TEFL certification course did you take?
How your TEFL training helped you in your current teaching position?
The course was general about TEFL for all cultures, which will be helpful in the future when I want to teach somewhere else.
I found that there is a lot of Taiwan specific information covered in the Job Search Guidance Manual.
TEACHING ENGLISH ABROAD IN TAIWAN
Which city and country did you decide to teach English in and why?
Taiwan, because I love the outdoors and you can make a decent living.
How long have you been in this country and how long do you plan to stay?
Four months and yes I plan to stay.
How did you secure your English teaching job?
Through Reach to Teach recruiting company.
What school, company, or program are you working for?
How did you get your work visa? If you didn't get a work visa, please elaborate on working under the table without a work visa.
I have a working visa through my employer. They will sponsor me as long as I am a contracted employee.
Tell us about your English teaching job!
I only work 26 hours a week, therefore I am not able to save much at the moment.
I work in a kindergarten with ages 4 to 12. I get unpaid vacation time of 2 weeks at Chinese new year.
How did you find somewhere to live and what is it like? Do you have roommates?
The school made arrangements for me to look at apartments when I arrived and I picked one that day. I live in a studio, very close to the school, alone but my fellow teachers live in the same building.
COUNTRY INFORMATION - FUN!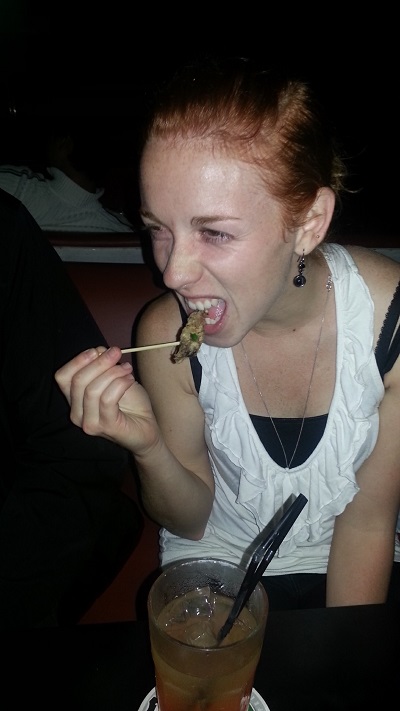 Please explain the cultural aspects, public transportation, nightlife, social activities, food, ex-pat community, dating scene, travel opportunities, etc. about your country:
The Taiwanese like to shop and eat even though they have so many amazing opportunity for outdoor activities. People think it is beautiful to be pale so they don't like to be in the sun.
Public transportation here is AMAZING. The subway is so easy to ride and the buses go everywhere.
The nightlife is mostly clubs and bars, not many house parties. As for the food, if you like traditional Chinese food it would be good; I'm not a fan. But the fruit is great!
There are a lot of opportunities to travel, within Taiwan and around Asia.
COUNTRY INFORMATION - MONEY
What are your monthly expenses?
I pay equivalent to about 380 USD a month in rent including utilities and internet.

For food, I buy a lot of fresh produce so probably 30 to 40 USD a week.

When doing social activities I probably 30 to 40 USD a week.

Transportation; 20 USD a week.

In regards to travel, I try to conserve to one big trip a month that can cost anywhere from 50 to 300 USD.
How would you describe your standard of living?
Moderate. Not scraping in any sense but have to be careful.
In your opinion, how much does someone need to earn in order to live comfortably?

About 800 - 1,000 USD a month.

ADVICE FOR PROSPECTIVE TEACHERS
What advice would you give someone planning or considering teaching abroad? Would you recommend teaching in Taiwan?
Yes I would recommend teaching English in Taiwan. People are friendly and it is a good introduction into eastern culture.
Check out Colleen's ITA article: A Balancing Act; Your New Life Abroad and Loved Ones at Home
Founded in 2010, International TEFL Academy is a world leader in TEFL certification for teaching English abroad & teaching English online. ITA offers accredited TEFL certification classes online & in 25 locations worldwide and has received multiple awards & widespread recognition as one of the best TEFL schools in the world. ITA provides all students and graduates with lifetime job search guidance. ITA has certified more than 25,000 English teachers and our graduates are currently teaching in 80 countries worldwide.
Want to Learn More About Teaching English Abroad?
Request a free brochure or call 773-634-9900 to speak with an expert advisor about all aspects of TEFL certification and teaching English abroad or online, including the hiring process, salaries, visas, TEFL class options, job placement assistance and more.