Uvita, Costa Rica English Teaching Q and A with Kristen Schott
TELL US ABOUT YOURSELF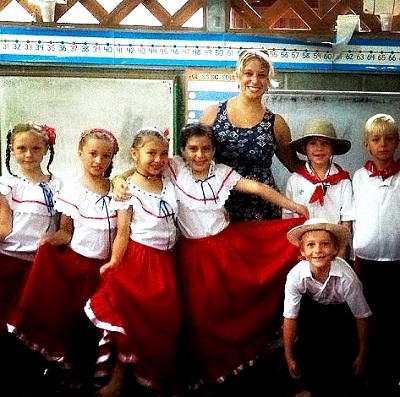 What is your citizenship?

United States

What city and state are you from?

Bergenfield, NJ

How old are you?

33

What is your education level and background?

Master's Degree or Higher
Have you traveled abroad in the past?
Taught English abroad previously
If you have traveled abroad in the past, where have you been?

Holland, Germany, Croatia, Jamaica, & Bermuda
What sparked your interest in going to teach English abroad?

I've wanted to travel ever since I was a little girl. I didn't want to just watch people explore the world, have fascinating life adventures, and make a difference on TV – I wanted to live those things for myself. I had looked into volunteering abroad for a while before stumbling upon the idea of TEFL.

What were some of your concerns before teaching abroad?

Convincing my family that this was a good idea. Putting my current life on hold, ie: job, car, apartment, etc. There was a lot to sort through.

What did your friends and family think about you moving and teaching abroad?

My family wasn't entirely supportive of my decision, so the weeks leading up to my departure were certainly tense. I did what I could to keep myself focused on my goal and stayed in contact with those who were encouraging of my upcoming trip.


TEFL CLASS INFORMATION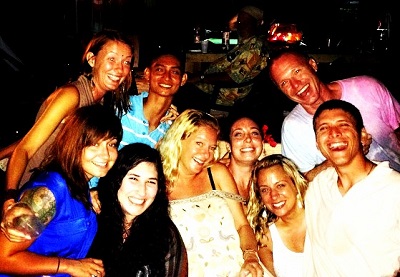 Why did you decide to get TEFL certified and choose International TEFL Academy?

My original idea was to volunteer abroad, but that was before I realized just how much money it actually costs to volunteer. My next idea was to teach abroad, but I learned that despite being a certified teacher, it is imperative to have a TEFL certificate if you want to teach English in other countries.
I honestly can't even remember how I came across ITA, but I do recall being very impressed with their program. What sold me was how much support they offered alumni in their job search. Much as looking for a job in another country can be a daunting task, ITA really does offer their students all the tools and information they need to succeed in finding a position.
Which TEFL certification course did you take?

Online TEFL Class

How did you like the course?

I greatly appreciated the fact that I was able to complete my requirements while working full time. While I did have to manage my time well in order to complete the assignments, I never felt overwhelmed. The resources provided by ITA for use in the classroom or during tutoring sessions continue to come in handy. Early on, I printed out everything we were given access to and put it all in one giant binder. Much as you can find anything you might need online, having a hard copy of helpful materials has been a lifesaver more times than I can count.

How has your TEFL training helped you in your current teaching position?

TEFL training has helped me immensely in my current position. I teach in a bilingual school, so many of the students come in not knowing any English at all. While my area to teach is science, I am often pulling ELL learners aside and using the skills I learned through ITA to better help them grasp the language, and eventually content.

Which city and country did you decide to teach English in and why?

I decided to teach English in Costa Rica in the city of Uvita. I had several friends who spoke very highly of Costa Rica after making a visit, and the entire culture appealed to me: I could improve my Spanish, love exploring the outdoors, and can't live without the beach.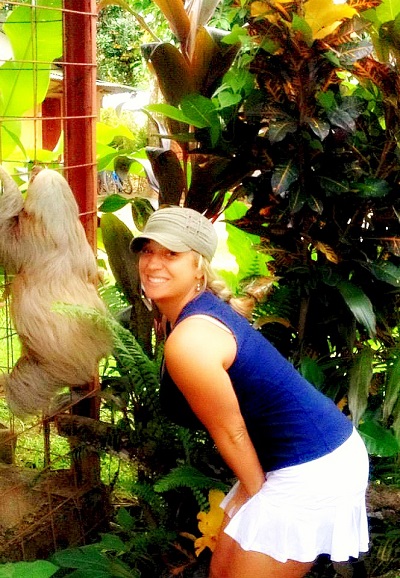 How long have you been in this country and how long do you plan to stay?

I have been here 10 months, leave in 2. The future of my current school is uncertain, so I'm returning to my job in the states to save and plan for my next adventure. Might be back to CR, might be elsewhere.

How did you secure your English teaching job?

While I did utilize the list of schools given to me by ITA, I actually found my current position through Craigslist. I am a certified teacher back in the states, so I was able to branch out a bit in terms of positions I applied for.

What school, company, or program are you working for?

I work for a K-6 bilingual school called Escuela Verde Costa Ballena.

How did you get your work visa?

My co-workers and I travel to Panama or Nicaragua every 90 days so we can get our passports stamped and renew our tourist visas. Some of our best stories come from those voyages.

Tell us about your English teaching job!

I love my job! I teach 2nd – 6th grade Science. Each class has anywhere from 5 to 10 kids, which are a mix of Costa Rican childen (Ticos) and expat children (Gringos). The small class size is a big advantage. Much as I am teaching Science content, I often am able to work with my ELL learners individually to help them with new vocabulary and other necessary skills.

It's definitely different than working in the U.S., especially when it comes to resources. We didn't have Internet set up at school until about a month ago, so for a while I was doing a lot of work at home. We also have to travel to the town's bookstore any time we need to make copies, which isn't always easy when you don't have a car. I love that I work in a bilingual school, though. Whether it's trying to communicate with a new ELL student, or sending a note home to families, I have countless opportunities throughout the day to practice and improve upon my Spanish skills. I think that has been my favorite part – learning just as much from my students as they learn from me.

As for the less exciting details? I walk to the end of my road each day where I am picked up by the teacher bus. We arrive to school at 7:30 am and leave by 3 pm each day (unless we have tutoring or meetings). I make $800/month, and have a housing stipend of $300/month. We follow the Costa Rican school year, which is February – December. We get 1 week off in April (Semanta Santa, or Holy Week), 3 weeks off in July, and 1 week off in October. My school is also great in that each month we have an in-service day – the students all stay home while the teachers get caught up on meetings and planning.

I think the best part of my job, however, has to be the sense of community. We live in a small town where everyone knows everyone else. Many of us are away from our families, so it's made us all very close. Parents, teachers, and students often come together after school hours to go to the beach, have cookouts, and enjoy all that Costa Rica has to offer. It's also a good feeling to know that I have a number of different people I can call in case I need anything – be it medicine when I'm sick, a ride into town, or a home to celebrate a holiday in.

How did you find somewhere to live and what is it like?

My school took care of my housing. For the first part of my trip, I lived in a cabina that had a total of 4 studio apartments. All 4 rooms were filled between me, my landlord, my co-worker, and a girl from Belgium who was interning at a local surf school. I became close with each of them and feel as if they are now part of my extended family. I recently moved, however, to a cabina down the road so I could be closer to the beach and jungle. I live on a set of property that has a total of 5 separate cabinas, with a common area and pool in the middle. It's a peaceful spot that's surrounded by mango trees and the cries of howler monkeys early in the morning.

I had similar amenities in each place I've lived: a cooktop (no oven or microwave), sink, fridge, cold water showers, and a fan (no AC). Both places have wi-fi, although that isn't the case for every place you go to. Another thing to get used to is the power outages that are brought on regularly by the heat and rain. I find it to be one of my favorite parts about living here, though. Our village becomes illuminated by candlelight and the sounds of neighbors sharing stories that they might not otherwise have made the time to tell.
COUNTRY INFORMATION - FUN!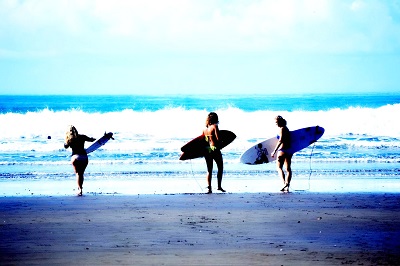 Please explain the cultural aspects, public transportation, nightlife, social activities, food, expat community, dating scene, travel opportunities, etc...

I once heard someone say, "I wake up every day and feel like it's my birthday."
That is how I feel in Costa Rica. I start and end my day with people I have come to love. At 6 am, I am on the beach for "Coconut Boot Camp" – rolling around in the sand and sea for pushups, burpees, and the like. During dry season, we are either in the water on our boards or together on the beach watching the sun as it sweetly dips down into the Pacific.

Rainy season is end of April – mid December, but the rains don't start until between 1 and 4 pm. Even then, they can last the whole night, or simply 20 minutes. They bring a sense of serenity with them that I have come to cherish. During dry season, seasonal visitors come to stay and social events pick up quite a bit. We have an amazing live music scene and annual festivals that keep us all entertained for weeks on end.

We are an early to bed and early to rise community. A typical Saturday involves a morning surf session with the girls before heading into town for breakfast and a trip to the local farmer's market. I am usually back at home by noon to take a cold shower and lay in my hammock, for I find it too hot to do much more than that between 12 and 2. After that, I may do some school work if I'm not out and about exploring with friends. Although Uvita isn't necessarily known for its nightlife, there is plenty to do during dry season (dinner, live music, open-mic night, bonfires on the beach, etc.). During rainy season, we're usually all gathered at someone's house or putting our Netflix accounts to use.

I have a good mix of Tico and Gringo friends. I have had weekends before where I haven't spoken a word of English because of the company. By Monday, my head hurts, but my Spanish has improved tremendously. Other times, I'm in the company of other English speaking expats, reflecting upon our lives back home and the new ones we've created for ourselves here. It's an amazing feeling to be surrounded by other people who left the states to pursue a dream that they had, too.

Every month or so I try to take a trip somewhere – whether it's a border run, spending the night in Manuel Antonio, or heading into San Jose to see a concert. Public transportation can get you anywhere down here, and the prices are reasonable. While I don't have a car, I have been able to get anywhere I need to go between my bike and the bus.

As for food, I eat an ungodly amount of rice, beans, and tortillas. There is not much variety when it comes to restaurants, but you can make do. Many tourists pass through our town, so a lot of the places have options such as cheeseburgers, salads, etc. in case you're looking for a taste of back home. I'm gluten-free and haven't had any trouble finding things to eat.
COUNTRY INFORMATION - MONEY
What are your monthly expenses?

Food - $40/week (roughly)

Rent – 1st cabina - $200/month; 2nd cabina - $300/month

Utility Bills – included in my rent

Public Transportation – a taxi from my cabina into town is 2,000 colones, or $4. I ride my bike whenever I can. When taking a taxi to other places I usually go with friends and we split it. The bus to San Jose (4 hours) costs about 5,000 colones, or $10. The bus to Panama costs about 9,000 colones, or close to $20.

Budget Tips – It's easy to go through your money quickly here if you aren't careful. There's always an invitation to go out for dinner and drinks, or to head to a friend's house for a potluck. I try to eat at home whenever possible, and take only a certain amount of money with me when I leave the house. I also plan ahead for when I am having visitors, so that I have enough money put aside to join them on excursions and other trips.

How would you describe your standard of living?

I actually feel as if I am living better here than in the U.S. I have a lot less of everything, but I enjoy each day more.

In your opinion, how much does someone need to earn in order to live comfortably?

I would say that I am living comfortably on $1100/month. This is also thanks to the fact that 1) I don't have a car, 2) I deferred my student loans for the year, and 3) I saved as much money as I possibly could before moving here.


ADVICE FOR PROSPECTIVE ENGLISH TEACHERS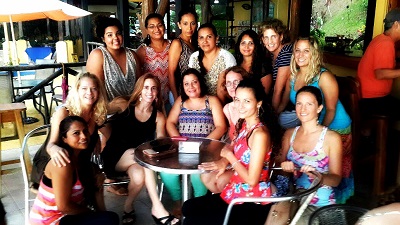 What advice would you give someone planning or considering teaching abroad? Would you recommend teaching English in Costa Rica?

Stop considering and start doing. The decision to move abroad is one that will bring people, places, and events into your life that will shape you into the person you always wanted to be. I always say that I live my life in fear of the rocking chair. I don't want to be 90 years old sitting on my front porch thinking of all the things that I wanted to do but didn't. There will never be a perfect time to do it. You might never even feel ready to do it. Do it anyway.

Get a notebook for your trip and use it to make lists and keep track of the information you are collecting. The year before I left, I made one huge list of everything that I needed to do in order to make my dream a reality. I then prioritized what had to be done first, second, etc. I made sure to work through a chunk of the list each month. I created and met deadlines for myself (ie: request leave of absence by Nov. 15th, sublet apartment by April 15th, etc.). I kept a running list of questions and sought out the people who I knew could answer them. I sacrificed time with family and friends so that I could spend more time researching, crossing my t's, and dotting my i's. While I felt guilty for it at times, I knew that ultimately, they all wanted to see me happy. Seeing this goal through to fruition would allow them the opportunity to do just that.

It's not going to be easy. You are going to hit roadblocks, but it's all part of the process. I live in paradise and feel lucky every day, but this experience is the result of countless hours, days, weeks, and months of preparation. I promise you with my whole heart that it is absolutely worth it. I cannot put into words the feeling of freedom that follows when all is said and done and you finally take the leap.

You don't have to have your feet walking on foreign soil to have started your journey. The moment you sign up for your TEFL certification course, and take a serious step toward creating a new reality for yourself, your adventure has begun. Buena suerte y pura vida!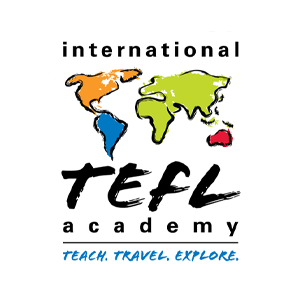 Founded in 2010, International TEFL Academy is a world leader in TEFL certification for teaching English abroad & teaching English online. ITA offers accredited TEFL certification classes online & in 25 locations worldwide and has received multiple awards & widespread recognition as one of the best TEFL schools in the world. ITA provides all students and graduates with lifetime job search guidance. ITA has certified more than 25,000 English teachers and our graduates are currently teaching in 80 countries worldwide.
Want to Learn More About Teaching English Abroad?
Request a free brochure or call 773-634-9900 to speak with an expert advisor about all aspects of TEFL certification and teaching English abroad or online, including the hiring process, salaries, visas, TEFL class options, job placement assistance and more.