Ambassador City Fact Sheet: Playas del Coco, Costa Rica
Written by: Lynda Galea
Last Updated: December 18, 2020
To help our students and graduates make a smooth transition to their new lives teaching English abroad, we've enlisted our ITA Ambassadors to provide us with insider facts and tips for making the most of life in cities around the globe like Playas del Coco, Costa Rica.
Whether it's finding an English-speaking doctor, opening a bank account, or simply finding a supermarket where you can find the odd comfort food from home (peanut butter!), our ambassadors have actionable on-the-ground-tips to help you feel at home in your new home city. Please note that things change and we will do our best to keep these "Fact Sheets" updated over time and that current and future ambassadors will continue to provide the most accurate and up-to-date information possible.


Name: Sydney Lund
City: Playas del Coco
Country: Costa Rica
Visa Type: Tourist & Work Visa


Where can you find North American comfort items like peanut butter in Playas del Coco?
Super Mercado: Peanut butter, canned olives, pancake mix, Lay's chips, fresh baked muffins, etc. Located about 800 meters from the start of downtown Coco on the right hand side of the street when headed towards the beach.
Walmart: Located in Liberia. Here you can find teas, peanut butter, candies, chips, notebooks, school supplies, etc. You can also buy everything else you need at a much cheaper prices than in Playas del Coco.



Transportation - how do people get around town?
Public bus from Playas del Coco to Liberia costs $1 one way. This gets you to the airport and Walmart.
Public bus from Playas del Coco to Tamarindo, a nice beach town about two hours away costs about $3 one way.
You can get anywhere within Playas del Coco for between $2-4 one way via taxi.
Most people ride bicycles or walk to get around Playas del Coco. I would recommend buying a bike at the Walmart in Liberia, which costs about $150.
Cars are very expensive here, so many people will ride electric scooter or motorcycles within town. You can take a motorcycle into Liberia but you can't take a motor scooter into Liberia because the speed limit is higher than that of a motor scooters.
Taxi ride from Playas del Coco to the airport would be $40-$50 one way. The public bus is a much cheaper option. The public busses usually arrive on time and are safe.


Please recommend up to 3 hospitals/doctors in Playas del Coco for English speakers
I'm not sure, I have never had to visit the doctor before while I have been here.

Please share your recommendations for beauty supply stores, hairdressers, barbers, etc in Playas del Coco
There is a good nail salon located in Las Palmas in Playas del Coco, across the street from the Mini Luperon.
If you've opened a bank account, please list the name and location of your bank
Yes, I've opened a bank account since I work at a school in Costa Rica. The name of the bank is Banco National. It is located right across the street from the Hard Rock Cafe in Playas del Coco.


What restaurants do you enjoy eating at in Playas del Coco?
Johann: They have amazing homemade ice cream called Ice Rolls that are made to order from a street cart. They also have great pizza and smoothies.
Z Lounge: Great pizza and fresh juice smoothies.
Taste of Texas: Great burgers and fries. The fish burger is very yummy!


What places do you enjoy visiting during your free time in Playas del Coco?
Playas del Coco Beach: I go to the beach to swim and watch the sunset about five times per week. This is where I spend most of my time!
Ocatal Beach: Great for snorkeling and is about a 10 minute taxi drive from downtown Playas del Coco.
Z Lounge: Great for dancing or grabbing a drink with friends after work.
Johann: I'll go there every weekend to get an ice roll after spending the day at the beach.
What resources did you use to find permanent housing in Playas del Coco?
I found my apartment through Century 21 in Playas del Coco. Located about 400 meters from Super Mercado. This is a great realtor company and the people who own it are very helpful and also go above and beyond.
Have you found an expat community in Playas del Coco? How?
I spend time with my co-workers at the school. The co-workers I hang out with after work are from Spain, the United States, Venezuela, Denmark, and Ukraine. About half of my friends speak English and the other half speak Spanish.


Please list any additional information/resources that you think may be useful for ESL teachers in Playas del Coco
The high season in Playas del Coco goes from January to April. It is better to sign an apartment contract at the end of low season because the apartments will go for a cheaper monthly rate. Additionally, many of the tour companies will lower their prices during the off-season months when their are not as many visitors.
Playas del Coco is a small beach town with between 3,000-5,000 people. It's a good mix of local Tico's and expats that live in the city. Playas del Coco is not a big party town and doesn't have as strong of a nightlife scene compared to other beach cities such as Tamarindo. If you love spending time at the beach and enjoy small town living, this is a great place for you!
---
Want to Learn More about Teaching English Abroad?
If you are excited about teaching English from either the comfort of your own home or anywhere in the world, contact us about TEFL certification options and get ready for a great adventure!
Related Resources: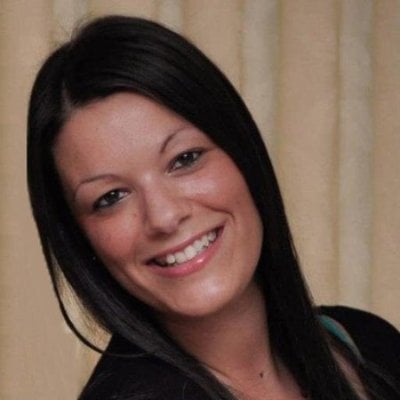 An accomplished traveler (she's visited 40 countries!), Lynda hails from Melbourne, Australia. Since she joined ITA in 2017, Lynda has become a primary expert on the field of teaching English online. Not only has she published numerous articles on the topic herself, but she has worked with International TEFL Academy alumni around the world to produce an entire library of information and content about teaching English online. Lynda also serves as a primary organizer of ITA's ground-breaking Teach Abroad Film Festival.
Want to Learn More About Teaching English Abroad?
Request a free brochure or call 773-634-9900 to speak with an expert advisor about all aspects of TEFL certification and teaching English abroad or online, including the hiring process, salaries, visas, TEFL class options, job placement assistance and more.