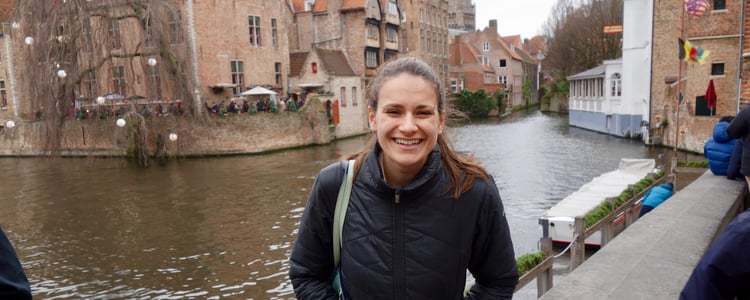 To help our students and graduates make a smooth transition to their new lives teaching English abroad, we've enlisted our ITA Ambassadors to provide us with insider facts and tips for making the most of life in cities around the globe like Cologne, Germany.
Whether it's finding an English-speaking doctor, opening a bank account, or simply finding a supermarket where you can find the odd comfort food from home (peanut butter!), our ambassadors have actionable on-the-ground-tips to help you feel at home in your new home city. Please note that things change and we will do our best to keep these "Fact Sheets" updated over time and that current and future ambassadors will continue to provide the most accurate and up-to-date information possible.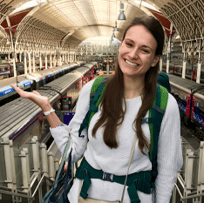 Name: Nicola Rae
City: Cologne
Country: Germany
Visa Type: Tourist Visa (Nicola house sits her way around Europe while teaching English online).
Where can you find North American comfort items like peanut butter in Cologne?
You can find most of the same products you would find back home at grocery stores in Germany. Aldi is a major grocery store in Germany and Aldi has an affiliation with Trader Joe's so you can sometimes find a limited assortment of "Trader Joe's" brand products at the Aldi.

Transportation - how do people get around town?
The most common and convenient way to get around Cologne is on a bike. Almost every road has a bike lane and drivers are used to having cyclists sharing the road. Just make sure to lock your bike up when you get to your destination, especially in the city center.
If the weather is poor or you are traveling farther than you care to bike, Cologne has a decent subway system called the U-Bahn. It also has well connected above ground trains called the S-Bahn. Most of the city is well connected, but tickets to ride the U-Bahn and S-Bahn are expensive - 2.90 euros per ride. You can purchase a ticket in the U-Bahn station but be careful since the machines at some stations only take coins. After you have your ticket, make sure to validate it by sticking it in the red box by the door of the train.
Uber is illegal in Germany but taxis are abundant and well regulated. If you are looking to go farther afield, many of my German friends recommend using BlaBlacar which is a carpooling service. People who are driving somewhere post on BlaBlacar and you can join them if you're going the same way. You can cross the country for around 30 euros and make new friends in the process.
There is an airport in Cologne and one in nearby Dusseldorf. Both airports can be easily reached by train.


Please recommend up to 3 hospitals/doctors in Cologne for English speakers
Fortunately, I never had to visit the hospital during my stay in Cologne. Most people in Cologne speak some English, especially professionals.
Here are some basic ailments translated by a German friend of mine.
→ Headache - Kopfweh
→ Runny nose - Schnupfen
→ Cough - Husten
→ Sore throat - Halsweh


Please share your recommendations for beauty supply stores, hairdressers, barbers, etc in Cologne
The DM is the german version of a CVS/Walgreens/RiteAid. They are located all over the city and have a wide selection of health and beauty products, over the counter medicines, and natural remedies.


If you've opened a bank account, please list the name and location of your bank
I did not open a bank account in Germany.

What restaurants do you enjoy eating at in Cologne?
Em Golde Kappes: One of the oldest Kolsch Brauhauses in Cologne, serves traditional Cologne and German dishes. Recommend drinking Kolsch.
Bar Celentano: Authentic rural Italian food, good Vitello Tonnato, fully booked on evenings and weekends so you should make a reservation.
Toscanini: Best pizza in town (according to my house sit hosts, long-term residents), cheap, great value, usually requires a reservation days in advance because it is so popular.
Nagoya: All you can eat sushi and Japanese food, this restaurant was fascinating to me. You get an iPad and you can order up to thirty small plates (like two pieces of sushi per plate). They bring you the first round and in fifteen minutes, you can order a second round. And a third. And a fourth. Until you've had all you can eat. A great place to go with friends and an awesome way to try a bunch of sushi for one flat price.
Habibi: Lebanese style food (like falafel and shawarma), fresh, inexpensive, original, a must see in the student quarter.
What places do you enjoy visiting during your free time in Cologne?
Hohenzollern Bridge: This is the bridge right behind the Cathedral that crosses the Rhine River. There is a heavily populated pedestrian path along the bridge that gives you amazing views of old town, the riverfront, and the cathedral. When you get to the other side of the Rhine, there is a viewing area where people go to hang out and watch the sunset. Grab a coffee or local brew and enjoy the sunset over an iconic German cityscape.
Off Broadway: English/Original movie theater. It doesn't show super new releases, but still has a good variety of movies.
Zulpicher Platz: Party area near the university, lots of clubs and bars.
Kaffe und Kuchen: An afternoon tradition in Germany. Find a cafe and chances are they will have Kaffe und Kuchen or Coffee and Cake. When traveling solo, I often brought a book or my laptop to enjoy an afternoon pick me up!
Merzenich Bakery: This a popular bakery chain in cologne and t is one of the best. The breads and sweets are made fresh and always amazing. Most locations also have an area to sit in the back so you can choose to eat your entire loaf of bread and six donuts in public if doing it at home with the drapes drawn is too shameful.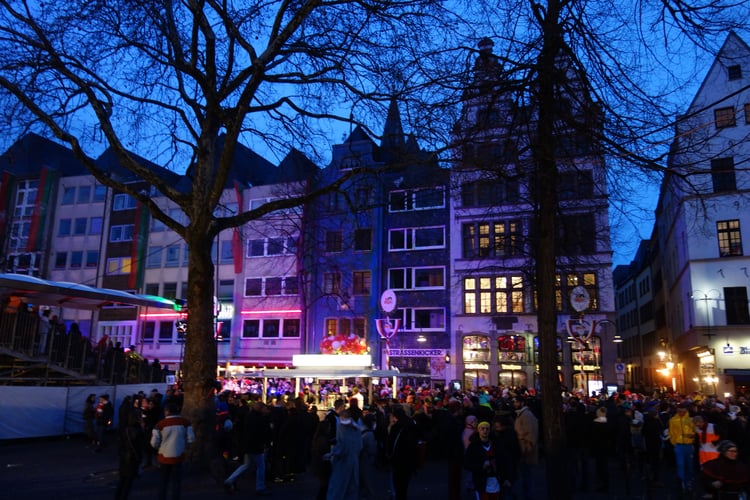 What resources did you use to find permanent housing in Cologne?
I travel by house sitting so I didn't find permanent housing in Cologne.

Have you found an expat community in Cologne? How?
I met expat friends through Bumble BFF and connections back home. You can read more about how I made friends abroad in post: 6 Tips to Make Friends Abroad When You're Traveling Solo - It's Easier Than You Think. You can also check out the InterNations, an huge expat community with branches all around the world, including Cologne.
Most of my friends in Cologne, however, were locals. I met friends by going on tours, wandering around museums, and just hanging out in Brauhauses. Cologne is a notoriously friendly city and with so many Germans speaking English, it's easy to find friends.


Please list any additional information/resources you think will be useful for those interested in teaching English in Cologne
Recycling is very important in Cologne. If you buy drinks in plastic bottles, you can get money back for recycling them. Just take your plastic bottles to any grocery store and there is a machine in the back, usually with a line of people also holding bottles. Put your bottles in and you will get a receipt to take to the cash register. If you drink a lot of soda or bottled water, you could get quite a nice little refund after recycling.
In mid-February, Cologne hosts Carnival, one of the biggest parties of the year. Please do yourself a favor and be in Cologne during Carnival. It was one of the most exciting, extravagant, colorful, and candy-filled weeks of my life! Picture Mardi Gras but everyone in costumes and they throw candy from the floats instead of beads. Picture Brauhauses packed shoulder to shoulder with everyone singing songs and swaying to the music until literally the sun comes up. It's a great way to meet friends and see a side of Cologne many people don't get to experience.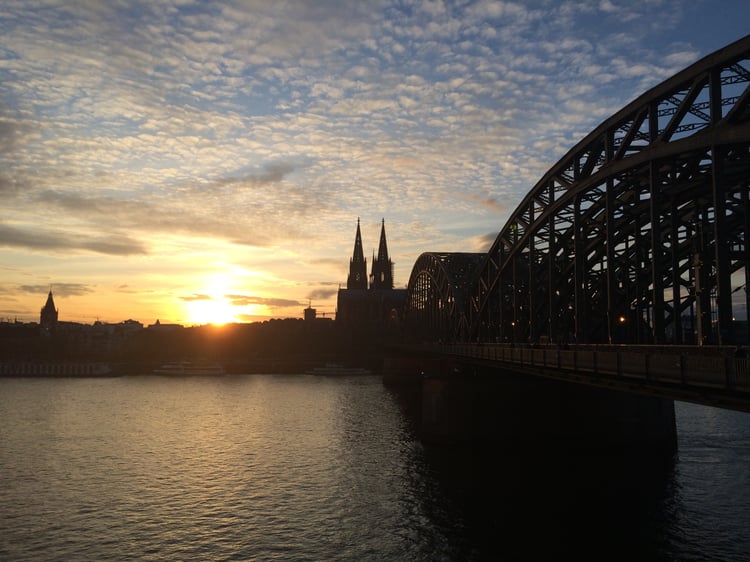 ---
Want to Learn More about Teaching English Abroad?
If you are excited about teaching English from either the comfort of your own home or anywhere in the world, contact us about TEFL certification options and get ready for a great adventure!
Related Resources: