TEFL TESOL Certification
Guadalajara, Mexico
Length of training: 4 weeks, Tuition: $ 1,495, ($ 510 Deposit, $ 985 Balance) (housing costs are not included)
More information on TEFL Course Dates
Note: This is a partner course of International TEFL Academy. All students receive the full benefits of ITA students and alumni, including lifetime Job Search Guidance.

Staff Articles:
Alumni Feedback:
Guanajuato, Mexico Q&A with Derrick Brown

Gua

dalajara

Mexico TEFL Course
Guadalajara is Mex
ico's second largest city, and is one of the few cities around the world that actually retains its provincial warmth. Despite its massive size, you will find that locals in the city are very friendly and embracing to foreign people. Don't be surprised if you have a "tapatio" occasionally say hello on the street or talk to you about the landmark you are standing on.
The city of Gua

dalajara

has many parks in which you can spend weekends enjoying a book under the sha

de

of a tree or do so climbing. The "

Barranca

de

Huentitan

" (

Huentitan

Canyon) is a really good place to do some hard rock-climbing and enjoy some fresh air. It is very popular with local athletes for training and has some very impressive geological formations. On Sundays, one of the city's largest avenues completely closes to traffic and opens for residents to use their bicycles,

rollerblades

, skateboards, or simply for jogging.
Open air markets are a very common and distinguishing feature of Mexico. While you are taking the TEFL course you will be able to wiz by some of the city's most important "mercados" to observe day to day life in full bustle. Merchants showing their wares and shops exhibiting their produce will allure you into the way of life in Latin America and give a new definition to the word "shopping".
Infrastructure in the city of Guadalajara is very good. While you are in the city you will find many of the commodities that you find in any developed economy. First class shopping malls, BRT and subway public transportation, ATM machines, major international restaurant and store franchises, and much more are readily available. The cultural twist of course will be quite visible especially in the products and service. Your experience here will be culturally enriching but not culturally shocking.
Nightlife is very vibrant in Guadalajara. During the weekends, usually starting on Thursdays, you will discover that the city does not seem to sleep. You can enjoy a cold beer in small bars, dance the night away at a vibrant salsa club, or party until dawn at an electrifying night club. Guadalajara caters to all tastes when it comes to having a night on the town.
Travel
While you are taking the TEFL course in Guadalajara Mexico you will also be able to visit some great locations over the weekends. Weekend excursions to colonial towns like

Morelia

,

Queretaro

, San Luis

Potosi

,

Guanajuato

, San Miguel Allen

de

, and many more are completely possible. Weekends at beaches like Puerto

Vallarta

, Mazatlan, and

Manzanillo

are also a great way to catch some coastline during your time with us. We will be more than happy to help you make the arrangements.
You will be interested to know that taking one day excursions to nearby locations is completely possible. Just because the course is very intensive doesn't mean that you can't explore the region. We can gladly assist you in arranging excursions to places like Lake

Chapala

(largest lake in the country), the town of Tequila (birth place of the national drink), or the

Guachimonton

Round Pyramids.
Have you thought about how you will be traveling to the city? Getting to Guadalajara is not difficult at all. When flying from North America you will discover that virtually all airlines fly into Guadalajara's international airport. When flying in from anywhere around the world you will most likely have a connecting flight from Mexico City. Highways in Mexico are also in good condition in case you wish to travel by bus or drive.
Moving around the city in public transportation is a very simple task. Buses, light-rail, BRT, and taxis are readily available and can take you anywhere in the city, not to mention that public transportation is super cheap compared to other cities in the world. While you are taking the course we are more than happy to give you information on how to get anywhere you wish to go.
Getting up and about in Guadalajara will occasionally only mean walking. The city of Guadalajara is modeled after European cities in its compact nature. This means that you can walk to some of the most important sites of interest without even breaking a sweat especially if you are staying in the downtown area. If you enjoy walking we can provide you with maps for you to easily navigate to any location you wish to get to by foot.
Culture
Guadalajara is the cultural center of western Mexico. While it is a modern city, it has kept many of the rural traditions of Jalisco, such as mariachi and a strong sense of Catholicism. Guadalajara is a center of learning with six universities, two culinary institutes and a thriving art scene. The city has twenty-two museums, which include the Regional Museum of Jalisco, the Wax Museum, the Trompo Mágico children's museum and the Museum of Anthropology.

The Hospicio Cabañas in the historic center is a World Heritage Site. For these attributes and others, the city was named an American Capital of Culture in 2005.
This city has been the cradle and dwelling of distinguished poets, writers, painters, actors, film directors and
representatives of the arts, etc., such as: José Clemente Orozco, Dr. Atl, Roberto Montenegro, Alejandro Zohn, Luis Barragán, Carlos Orozco Romero, Federico Fabregat, Raul Anguiano, among others. Film directors like Felipe Cazals , Jaime Humberto Hermosillo, Erik Stahl, Guillermo del Toro and actors like Katy Jurado, Enrique Alvarez Felix and actual exponents like Gael García.
Food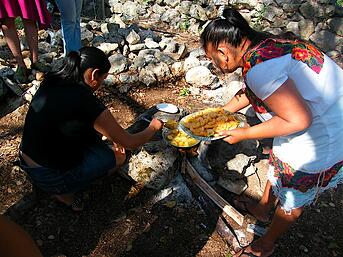 The cuisine in Guadalajara is a mix of pre-Hispanic and Spanish influences, like the rest of Mexico, but dishes here have their own flavors and are made with their own techniques. One of the main distinguishing dishes is "birria". This is goat, lamb, or beef meat cooked in a spicy sauce seasoned with chili peppers, ginger, cumin, black pepper, oregano and cloves. The traditional way of preparing "birria" is to pit roast the meat and spices wrapped in maguey leaves. It is served in bowls along with minced onion, limes and tortillas.
For those who enjoy the sun and surf, there are also countless beautiful beaches within a few hours drive from here. On weekends, students often take first-class buses to party beaches such as Manzanillo or Tecoman, or to relaxing virgin beaches like el Faro or Barra de Navidad.
TEFL TESOL Training Center in Mexico:
TEFL classes are Monday - Friday for a full day of classroom work, practice teaching, role playing and group discussions. The course follows an immersion method where trainees develop their teaching skills and knowledge of grammar through a combination of morning input sessions and evening practical teaching.
During input sessions students are engaged in the class by frequently breaking into small groups to create teaching materials and practice teaching techniques.
During teaching practice, trainee teachers put into practice the skills and methodology learned during the input sessions. Trainees teach genuine EFL students following an official curriculum, the latter is extremely important, since many other training centers around the world recruit volunteers for trainees' teaching practices.
All teaching practices are fully observed by our trainers. Feedback is given and suggestions are made regarding the areas of teaching that could be improved.
The emphasis is on continual assessment and participants are expected to address the issues raised from previous feedback in their future lessons.
The course is divided into six areas:
Classroom management
Teaching skills
Language awareness
Grammar
Unknown language
Teaching practice
Tuition fee covers:
Tuition does not cover:
Personal Expenses
International Flights
Visa, Insurance, Airport Pick up
Housing costs are paid directly to the hostel,

homestay

or

posada

in Gua

dalajara
International TEFL Academy offers lifetime job guidance support

for all our graduates.
Accommodation:
We provide you with the best options for staying in our community, and immersing yourself in the real Mexico found in Guadalajara.
Students can choose from either staying with a Mexican family in their private home, or in one of the many traditional hotels in the city. In either case, we carefully screen potential housing options to make sure that they are not only safe and comfortable for our students, but, that they will enhance your experience here. Many of our students form life-long relationships with the people they meet during their time here, and we guarantee that your stay here in Guadalajara will be truly unforgettable!
Homestay

Program
Private Homes of Mexican families
Private homes are available if you wish to experience life with a Mexican family, and take even more opportunity to practice and develop your Spanish. All home-stay prices include three meals a day and the option of either a private or shared bedroom.
Families are carefully selected to be friendly and helpful, and always treat their guests as one of the family. This is a great opportunity to experience the hospitality and warmth that Mexico is famous for.
For a fee of $100 USD per week, you receive three meals a day and have your own private bedroom. Home-stays are usually a 35-45 minute bus journey from the Training Center. Guadalajara, as most metropolitan cities, has residential areas and commercial areas. Because of our privileged location in the Downtown Historical Area, we do not have host homes that are within walking distance. Our area is mostly historical buildings, restaurants, stores, etc. We select families that live in safe, pleasant neighborhoods, with easy access to public transportation. All home-stay families have been carefully selected and their properties inspected.
Homestay program includes:

One student per family unless otherwise requested.
Three meals per day (one packed lunch to bring with you to school).
Begins one day prior to the beginning of the classes and concludes up to one day after classes finish.
Students do their own laundry.
Mexican cooking.
This option is particularly useful for those who wish to practice their Spanish.



Inns, Hostels and Hotels:

Option A: Just minutes away from downtown, this Posada (Inn) is a safe, modern, inexpensive accommodation with great facilities. (Seethe list) Surrounded by an unrivaled selection of restaurants, cafés, bars, theaters, shops, etc., it is located a few steps from the Chapultepec area.

Option A includes:

Comfortable and modern dorms or Private Rooms with bath
Huge garden with hammocks and lounge chairs with roof top sun terrace
Fully equipped Kitchen, as well as free continental breakfast
Free

internet

and

Wi

-

Fi

access, and games and TV room
Bed linen and Laundry facilities
Oversize Lockers in the dorms, and luggage storage
Meals and drinks in our café-Bar-Gallery
Tourist Information with tours to Tequila,

Chapala

and Puerto

Vallarta

Bicycle service
24 hour reception
No curfew




Rates - Dorms:

Rates - Single
Private rooms with bath:
Rates - Double
Private rooms with bath:
1 week $91.00 USD
2 weeks $160.00 USD
3 weeks $220.00 USD
4 weeks $360.00 USD
1 week $220.00 USD
2 weeks $410.00 USD
3 weeks $620.00 USD
4 weeks $820.00 USD
1 week $250.00 USD
2 weeks $460.00 USD
3 weeks $700.00 USD
4 weeks $950.00 USD

Option B: This Posada (Inn) includes private and shared rooms with private bathroom, television, and ventilation system (air chiller). Equipped kitchen is accessible to guests and supervised by a staff member. Laundry services (machine washing and drying) are included in the cost. Restaurant service is also available.

Option B Includes:

Furnished rooms with private bathroom.
Guests can receive visitors in the Lobby/Commons area from 9 a.m. to 8 p.m.
Equipped kitchen is accessible to guests and supervised by a staff member.
Laundry services (machine washing and drying) are included in the cost.
Restaurant service (additional cost of $350 pesos per person per week) breakfast and lunch.
WI-FI available



Rates - Shared rooms:
Rates - Private rooms:

1 week $108.00 USD
2 weeks $210.00 USD
3 weeks $283.00 USD
4 weeks $378.00 USD

1 week $230.00 USD
2 weeks $400.00 USD
3 weeks $450.00 USD
4 weeks $600.00 USD


Option C:
This fully remodeled Posada (Inn) features clean, spacious rooms with private or shared baths, table convenient for homework purposes, TV, entrance security camera with video and doorman. It is located just around the corner from our school. You are able to use the kitchen services and have free access to WI-FI Internet in the comfort of your room. No meals included. Mastercard and Visa are accepted.

Rates per person per month:

1 person in a room with a private bathroom: per month $6,600.00 pesos.
1 person in a room with a shared bathroom per month $5,500.00 pesos.
2 persons in a room with a private bathroom: per month $8,600 pesos.
2 persons in a room with a shared bathroom per month $7,150.00 pesos.


Excellent hotel discounts for those trainees that would prefer more independent housing arrangements. There are some outstanding discounts in several of Guadalajara's nicest hotels. These excellent hotels that we frequently recommend have received a 4 star service rating and are conveniently located within walking distance to the Training Center here in the historic downtown area of Guadalajara, Mexico.

Option D: Located 1½ blocks from our Training Center. This 4 star hotel offers our students a discounted daily rate for single and double occupancy rooms, and features a rooftop swimming pool. The atmosphere is very calm providing its guests with a soothing ambiance and excellent nights' sleep. The hotel is far from major avenues avoiding noisy mornings, yet it is still located just a couple of blocks from the most important historical landmarks our city offers. The daily rate for a single or double room is only $54.00 USD.

If any of these options are of interest to you, we will be happy to provide you with all of the details.
Hotels:
There are several hotels very near the school. All the places recommended are clean, safe and very reasonable. Prices do not include food.
Extra Curricular Activities: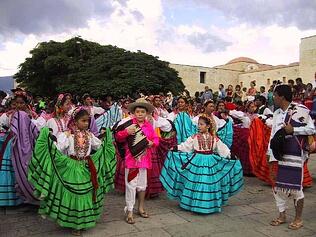 Looking for Spanish, dance, cooking and guitar lessons?
Outings to nearby locations on the weekend can include:
Gua

dalajara

-

Tlaquepaque

Lake

Chapala

and

Ajijíc

Tequila Express Tour

Magdalena,

Jalisco

- Mining zone
Click here for a list of Free and extra activities available during the class.
Clothing:
Lightweight pants with pockets are key. They are equal parts basic and stylish, and can be dressed up or dressed down. Lightweight cotton also dries faster when you wash it and takes up less room in your suitcase. Business casual is a safe bet.
Climate:
The January temperature averages 16°c (60°f). In June, the average is 23°c (74°f). Rainfall is heaviest between June and September. Average annual rainfall is 134 centimeters (53 inches). Puerto Vallarta on the Pacific Ocean is warmer, with average January temperatures of 22°c (71°f) and June average temperatures 28°c (82°f). There are tropical forests with mahogany, rosewood, and cedar trees, mosses, and orchids. There are also lemon, coconut, and banana trees. In the cooler regions, there are white pine (and other species of pine), oak, fir, birch, and hazelnut trees.
The Importance of English in Mexico:
Presently, there's a great demand for English teachers in Mexico. Jobs are plentiful. Many Mexicans receive higher salaries if they speak English. For example, a secretary at Aetna Seguros Monterey (an insurance company) will receive an additional 1,000 or more peso a month if he/she can speak English. There are many American companies with branch offices throughout Mexico. The employees are Mexican and need to speak with their American counterparts. Overall, the general consensus in Mexico is that if you can communicate in English, your economic status and position will increase at a faster rate. Most Mexicans learn English grammar and vocabulary throughout their formal education.
Unfortunately, they lack the opportunity to practice conversation
. This is true of most schools where classroom attendance is high. Students may be competing with 30 or more students for their chance to speak. When Mexican students finish their education, they find that they cannot speak English well. As a teacher or private tutor, you'll be hired to help the student learn to speak correctly. You will also help build the student's vocabulary. Mexicans prefer hiring a native English speaker because of the need to pronounce words correctly. You should be skilled at the art of conversation.
There is a great demand for English speakers with a good command of the English language to teach children and adults. Mexicans study English in school but unfortunately don't get the opportunity to converse with native English speakers. This is where you can make a difference!
There are many exciting locations in which to teach throughout Mexico, from beautiful beaches and colonial towns, to traditional mountain villages. You will not find more genuine and friendly people than in Mexico! They are known for opening their hearts to visitors from other lands. Classes are typically 5 days/15-25 hours a week. Classroom size is typically 12 students for both children and adult English lessons. In some cases it will range from 3 to 25 students.
Working:

Staff Article:
How Can I Get a Work Visa to Teach English in Mexico?
To learn more about teaching abroad and TEFL Certification go to our form to request a brochure.