Teaching English in
China
Teaching English in China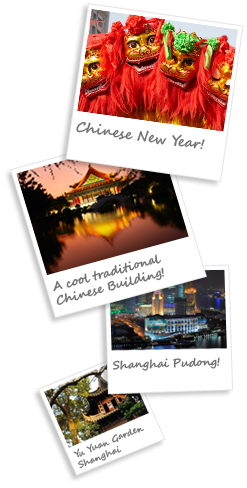 The job market for teaching English abroad in China is the largest in the world. Demand for English teachers in China is so high that schools hire year-round, and interviews are conducted in advance over the phone and via e-mail. In most cases, those who teach English in China will get their airfare reimbursed, and schools typically provide free housing for their teachers. With over 1.3 billion citizens and an estimated 300 million English learners, China shows no signs that it will relinquish its title as top job market for English teachers any time soon.
Most public schools throughout China have mandated English training from age five through the end of secondary school. With the largest number of middle class households in the world, parents are sending their children to private language schools at an unprecedented rate. The adult learner market is enormous as well. China's export market is one of the world's largest, and it is necessary for their white collar workforce to communicate with potential buyers worldwide using English.

The cost of living for those teaching English in China is very low and a generous salary affords English teachers in China the opportunity to live a comfortable lifestyle, while saving up to $500–$1,500 USD per month, which has nearly 3 times the local purchasing power that it would have in the USA. English language schools offer approximately 20 to 25 hours of work per week, giving English teachers in China plenty of time to travel and explore the nation's endless treasures.
It is not required to hold a bachelor's degree to teach English in China, though it is preferred in the larger cities of Beijing and Shanghai. TEFL certification, however, is required. There are well over 50 cities with over 1 million people in each. Top destinations for teaching English in China include Beijing, Shanghai, Nanjing, Hangzhou, and Guangzhou, to name just a few.
More Insights on Teaching English in China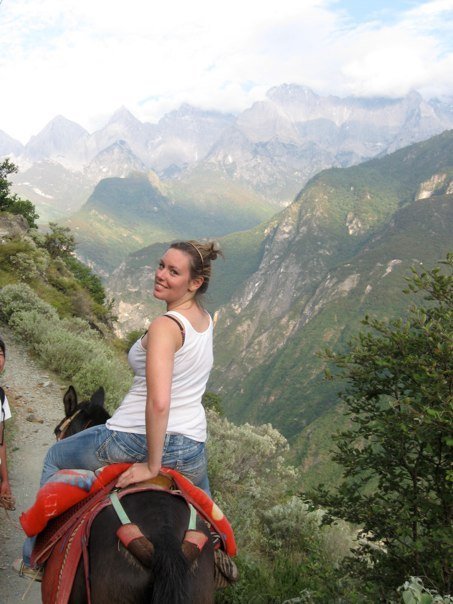 Alumni Perspectives: Teaching English in China
Alumni Q&As: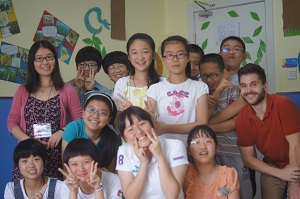 International TEFL Academy graduate, Jonathan Ogden, with his students in China.
Articles:

The Legacy of the Black Walnut: Teaching to Be Taught - Ruth Donaghey
Being Free, Even in China - Teaching English in China - David Chen

Xiamen and Hong Kong - A Vacation While Teaching English Abroad
- David Chen

Staying in the Shenzhen Shade
- Armand Diab
No Fear: From Ohio to Beijing
- Steven Anteau (Steven Ayy)
Requirements & Guidelines for Teaching English

in China
Education: BA/BS is preferred but not required to teach English in China; TEFL TESOL Certification is required and students can obtain certification in any of our Worldwide TEFL locations or by taking the Online TEFL Class.


Citizenship Requirements: USA, Canada, UK, Ireland, Australia, New Zealand, South Africa.

Typical hiring process: Face to face interview in China or via phone in advance, schools prefer in advance


Average teaching hours per week: 20–25 hours of classroom plus extra prep time
Types of students: Business professionals, children in public schools and private language schools
Cost of living per month: $600 - 800 USD (3,705 - 4,940 RMB) Plus housing
Average monthly pay: $950 - 1,900 USD plus free housing.
(6,000 - 12,000 RMB)
Start-up cost:

$1,000 - 1,500 USD

P

otential to sa

ve or break even: Save $400 - 1500 USD/month

Accommodation/housing benefits paid: Yes, paid or subsidized

Vacation - Paid 2 weeks & sick days, national holidays, including Chinese New Year

Flight reimbursement: Paid, reimbursed for arrival or a month later. Return flight often upon completion of a 12 month contract

Bonus:Often 1 month's salary at finish of 12 month contract




Interesting Facts About China

There are more people learning English in China than there are people in the entire United States.


There are more than 56,000 characters in the Chinese language.


The population of China exceeds 1.3 billion.


China has the largest labor force in the world at more than 800 million workers.
Life while teaching English in China
From the ancient imperial treasures of Beijing and Xi'an to the towering skyscrapers of Shanghai, China is a land of great diversity and contrasts. Steeped in more than 5,000 years of history and culture, national highlights like the Great Wall and the Forbidden City proudly stand as symbols of China's innumerable contributions to human civilization. Visitors today will be equally struck by the nation's dynamism and rapid transformation as a country seeking to define itself as a modern 21st-century power.