International TEFL Academy is proud to offer a world-class 4-week Puerto Vallarta TEFL Course at our partner TEFL school's headquarters located in the heart of Puerto Vallarta, Mexico. Employing a state-of-the-art curriculum and taught by expert university-level instructors, this course is designed to provide you with the skills & qualification you need to succeed in teaching English abroad. This course is fun and you will learn a ton, but it is also very demanding and requires that you be prepared to meet the full-time demands of a rigorous university-level course. To help you prepare for this course, we've compiled the most common and most important questions raised by our students in addition to advice & tips from actual graduates of the course.

1. How many hours will I be spending in class and on course work during the course?
9:00 AM to 1:00 PM Input Session: During this time, the trainer provides the trainees with the theoretical component of the program by which the student will learn of the different teaching methodologies and English grammar form and use for delivery in the EFL classroom. This time includes a range of class activities, dynamics, and approaches which at times may include silent reading so that the trainee can formulate an opinion or critique for the next part of the activity based on the text they had read.

2:00 to 4:00 PM Guided and Independent Lesson Planning: During this time, the trainee will be putting together the lesson plans that they will use to conduct their teaching practices as well as clarify any questions that they may have with the Lesson Planning Trainer. The LP Trainer is not always the same trainer that does the morning input session. We have other trainers that assist in this task.

These two components bring our TEFL course to 120 hours. The remaining component is practicum which is composed of 10 Hours of Teaching Practices, 6 Hours of Observations, and 4 Hours of Written Assignments required to graduate.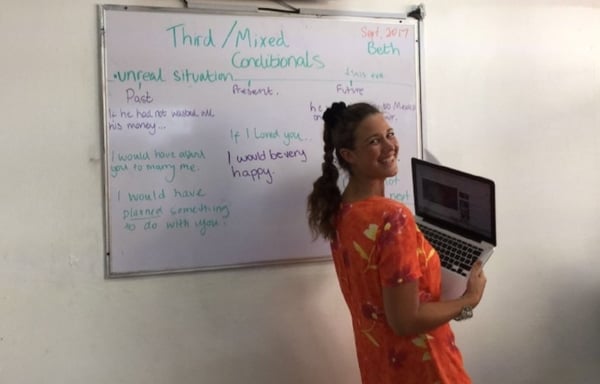 2. In regards to student teaching, how many hours is it and when does it take place? Who are the ESL students? What ages and levels are they?
The practicum consists of 10 hours of teaching and 6 hours of classroom observation. These teaching practices take place at local K-12 Schools and at the Training's Language Center. Students at the K-12 School are young children or teenagers and the students at the language center vary in ages ranging from teens to adults. All motivated students looking forward to learning the language.


3. How many assignments are there throughout the course and what do they consist of? How many hours of homework can I expect outside of class?
There is a total of 3 hours of class assignments that need to be completed to graduate. These assignments consist of two essays and a research paper involving the communicative approach to teaching English as a Foreign Language.

Homework is not assigned but then again trainees must present lesson plans for each of their teaching practices ergo, these lesson plans can be considered homework assignments.

4. Will grammar be taught during the course? Are there additional resources in the course materials?
Grammar is indeed taught in the course. There is a total of twenty Grammar Workshops taught throughout the course. Trainees are also emailed five English grammar booklets prior to their arrival.

5. Is there a textbook needed for the course? Do I need to purchase it before the course begins?
There is indeed a textbook for the course. It is published by our institution and is free for enrolled trainees. Support texts are also used throughout the course.
6. Are there any specific technology requirements for the course?
Trainees are strongly recommended to bring their laptops for out of class assignments and for personal use as well.
7. How can students prepare to take their course at your school and/or in your country? Are there any assignments they need to complete prior to the course?
English grammar booklets are provided to trainees as soon as they register so that they can begin refreshing this technical component of the language.


8. Does the school recommend accommodation or arrange it for the students?
We do indeed have accommodation options available for trainees and we can also assist them in finding alternative options if they wish.
9. What should students bring on their first day of class? What time should they arrive to the school?
Trainees are emailed a pre-departure booklet with all this information.

Trainees should arrive at 9:00 AM on the first day of classes.

We do offer a Meet & Greet service at the airport to collect them and take them directly to their housing so they don't have to worry about any of the commute logistics.
10. Is there anything else specific to your course or school that prospective or current students should know?
Every trainee has different specifications and requirements. We are ALWAYS ready, willing, and able to assist to accommodate and solve their requirements.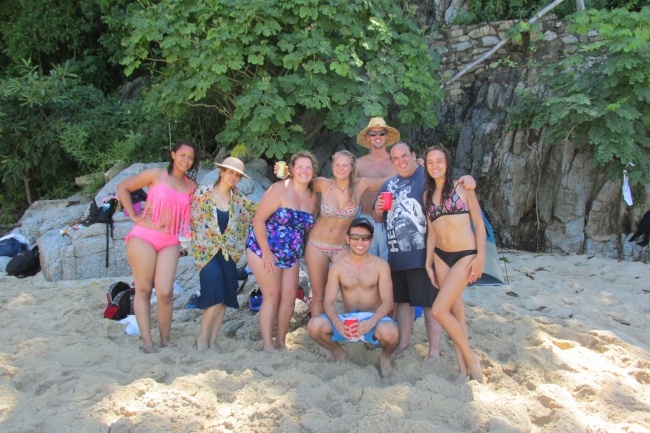 ---
Want to Learn More about TEFL Certification for Teaching English Abroad?
Your first step is to speak with expert advisor who will cover all of your options & questions. Contact International TEFL Academy now for a free brochure and to speak with an admissions advisor. You can also call us directly at 773-634-9900.
Related Resources: